So today is Mother's Day – or Mothering Sunday as it is traditionally known. This is the day when children (of all ages!) give a special thank you to their mothers for all they have done for them over however many years they have been alive. So first and foremost, Happy Mother's Day from all of us at Stone and Chrome!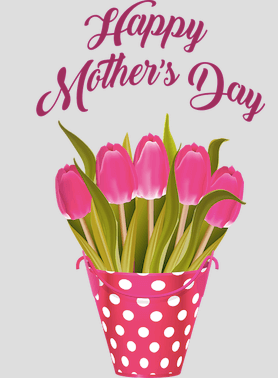 What does home mean for you?
Our concept of "home" is strongly intertwined with our early memories of our mothers. Whether we moved around a lot as a child, or stayed in the same home until we flew the nest, home is more about people and a sense of belonging than simply bricks and mortar.

But there are many things that we can do to make our home more family-friendly. To make it a place where special memories will be created, that will then last for years to come.

Make your kitchen the heart of the home
One of these things it to make your kitchen the heart of the home. One of the fastest growing lifestyle trends at the moment is for open plan living. So an ideal kitchen would combine high end kitchen facilities with a cosy living space, creating a room that is fully functional as a kitchen yet also a place for family and social gathering.

In many ways we have come full circle here. Think back to old farmhouse-style kitchens. Farmhouses are thought to have developed in Germany and Scandinavia in the 1700's but the style has gradually become popular everywhere. Traditionally the front of the house held the rooms for formal entertaining – such as the parlour and dining room – and the back of the house had a spacious kitchen where everyday living took place. It is that concept of kitchen living that so many families are once again embracing today.
New kitchens from Stone and Chrome

At Stone and Chrome we have been watching kitchen trends for a while now and we are in the process of branching out into kitchen design. This has been our dream for some time and we see it as an excellent complementary service to add to our years of successful bathroom design, supply and installation.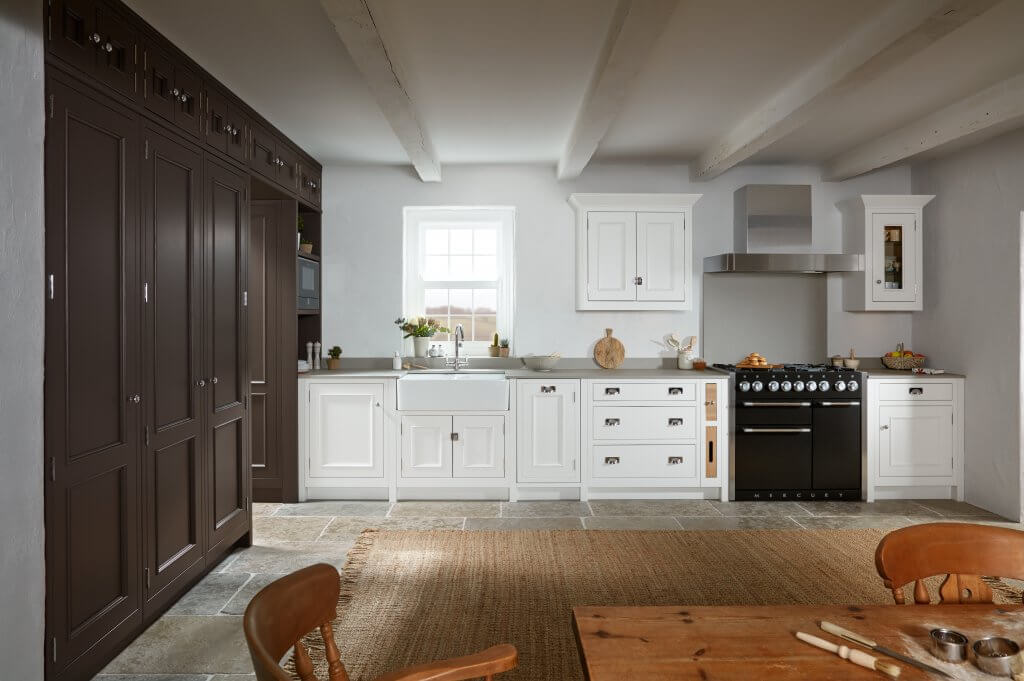 We have decided to focus on luxury inframe shaker kitchens. Our kitchens will feature a range of cabinet styles from classic contemporary to flat slab. They will all contain high end appliances – for example Siemens, Neff, Sub-Zero & Wolf, Miele and Smeg.

The beauty of natural stone
You know how much we love stone and another key feature that we will offer for our kitchens is work surfaces made from a variety of natural stone such as marble, travertine, slate and limestone. These have the advantage not just of being individualistically beautiful, but very durable and easy to maintain. We can also create work surfaces in high quality man made alternatives such as Cosentino's Silestone, Dekton and Sensa ranges.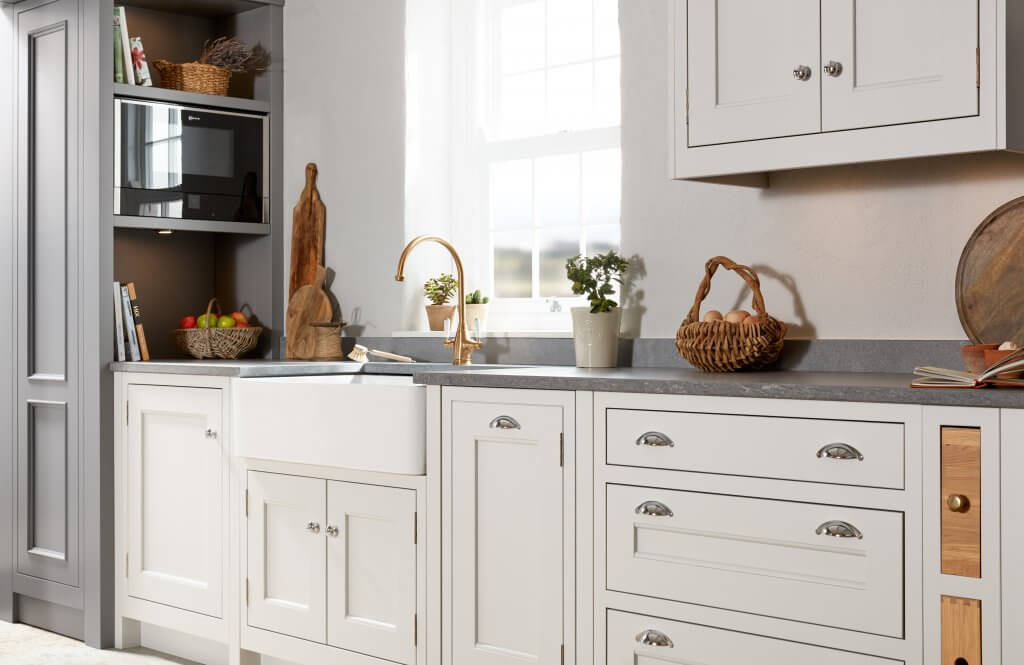 Finished to perfection
Our kitchens will then be finished off by being beautifully painted in a high quality paint of your choice such as Farrow and Ball. The perfect finishing touch that will draw everything together!

How to start planning your new kitchen?

Our recent article A New Kitchen This Year? outlined some of the factors to consider when planning a new kitchen. So that is definitely worth a read to help you start forming some ideas.

Then do come and visit us at our Camberley showroom. We can show you our new kitchen designs and discuss your ideas; and help you plan a way forward to the kitchen of your dreams. A kitchen that will become the heart of your home!