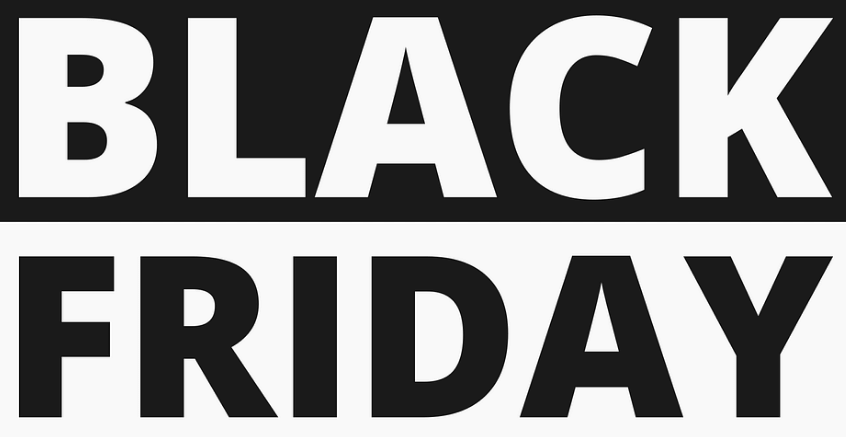 So how was Black Friday for you? Or should we say how IS Black Friday for you?
The original single day – which marked the official beginning of the Christmas shopping season in the US – has gradually evolved into a whole weekend. Followed, of course, by Cyber Monday. So it's still happening.
Deal or No Deal?
For people who like to shop, particularly with Christmas looming on the horizon, there is a sense of excitement about Black Friday. Perhaps this is the year you really will find the bargain of all bargains?
And indeed it can be the case that you can pick up a good bargain. Particularly if you have done your research in advance and know exactly what you want, you can then shop around to ensure that you get the best deal on offer.
But just a word of caution, Black Friday deals are often not all that they seem. In fact, according to the consumer group Which? you may be actually able to purchase around 87% of Black Friday deals cheaper at other times of the year. So don't feel you have missed the boat if you have not found the bargain you were looking for: you may well be able to find it anyway once the Black Friday hype is all over.
Don't settle for a second best bathroom
We would definitely advise caution if you are tempted to sign up for a Black Friday deal on bathrooms. Do make sure that the stock on offer is exactly what you want. The temptation with any bargain is to grab something at a lower price even if it is not quite what you want. But when it is a major purchase like a bathroom, quality is just as important as price.
Also bear in mind that if you also sign up to any kind of Black Friday installation deal, you may be in a long queue for that to happen and it could all end up taking a lot longer than you originally wanted. There's a lot of truth in the old wisdom "time is money". You may well come to regret an apparent bargain that backfires in various ways.
In our recent article "You're Hired" we looked at some of the factors that you should take into consideration when designing and purchasing a new bathroom, and arranging the fitting of it. It is really important to stick to these principles, even when faced with what looks like an unbeatable Black Friday bathroom bargain.
But what about kitchens?!
Regular visitors to our website will have noticed a newsflash recently about kitchens. Yes it's true! Stone and Chrome will be starting to offer kitchen design, supply and installation as from January.
This has been a dream for Stone and Chrome for many years. That dream is now being made a reality.
We are delighted that we have just obtained the neighbouring unit to our existing showroom. This means that we can expand our current bathroom showroom to also include a kitchen showroom.
So what will a Stone and Chrome kitchen look like? Well, as you would expect, it will be high end and top quality.
We will be offering inframe shaker kitchens. An inframe kitchen design is where the door of the cabinet is inset within a wooden frame, which is then fixed onto the front face of the kitchen carcass. It is a traditional design which has become popular again because of both its durability and also the fine craftsmanship of the units.
Our kitchens will offer both classic contemporary and flat slab doors, and the painting will be to the highest standard. Our work surfaces will be available in a range of natural stone, and also manmade alternatives such as Cosentino's Silestone, Dekton and Sensa ranges.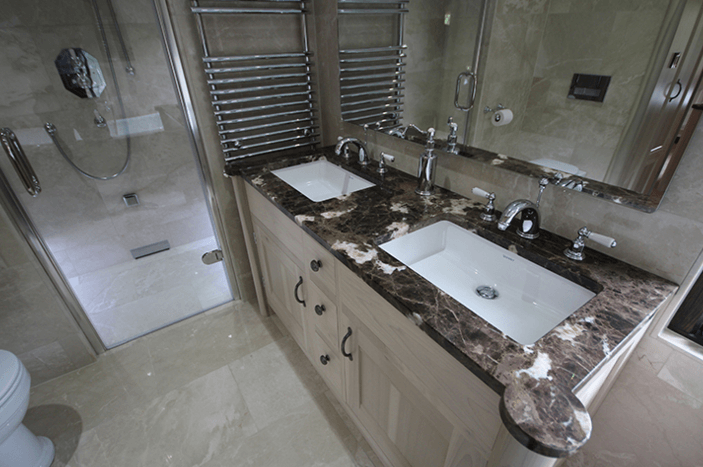 As for appliances, we will be offering products from Siemens, Neff, Sub-Zero & Wolf, Miele and Smeg to name but a few. Some of our bathroom brands also crossover into kitchens, such as Perrin & Rowe and Hansgrohe.
It is an exciting time for Stone and Chrome and we look forward to sharing more about this with you over the next few weeks. Check back soon for details of our kitchen launch party!