"If you can't stand the heat, get out of the kitchen" is a saying that is familiar to many of us. It is believed to originate from US President Harry S. Truman and is used in the sense that sometimes when the pressure of a situation is too much to handle, the best course of action is to leave.

But with the recent hot weather, many of us have felt the need to get out of the kitchen literally because it is too hot to be in there. The thought of preparing food is warm muggy conditions – let alone then cooking it – is just too much.

Although very hot weather is the exception rather than the rule in the UK, summers are definitely getting hotter. Last week, The Met Office released data that shows that the UK's ten hottest years on record have all occurred since 2002, and last month saw the hottest July day on record.

So if you are planning a new kitchen for your home you need to build into the equation its suitability for all types of weather. You want somewhere that is warm and cosy in winter, particularly if yours is one of the growing number of families that also uses the kitchen as living space; the heart of the home. But you also need a kitchen that is cool and airy in the summer.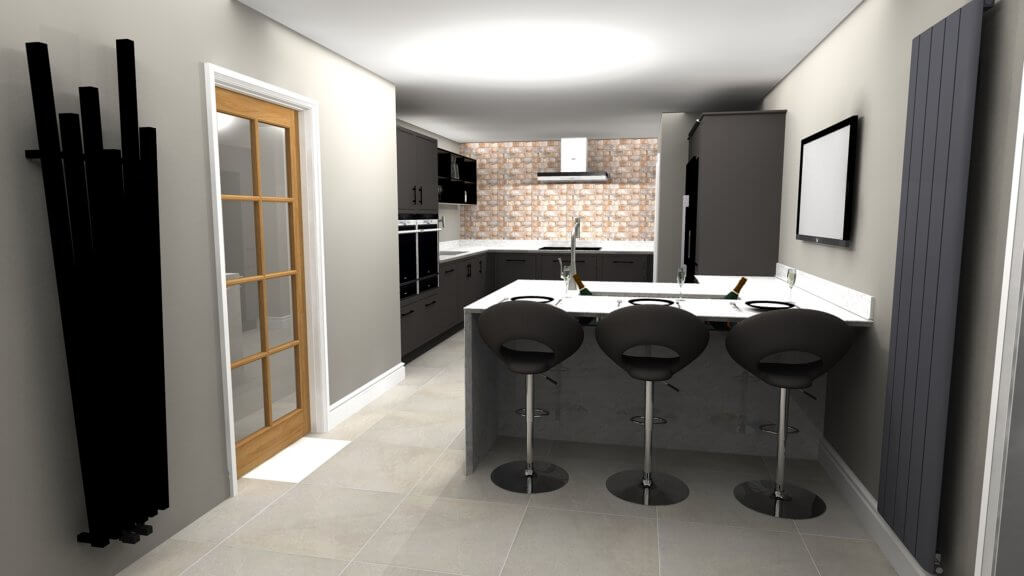 Stone and Chrome luxury kitchen design

Therefore the importance of the design process when planning your new kitchen cannot be overstated. Do not do anything about your kitchen without first getting the help of a professional designer.
At Stone and Chrome we are expert at preparing designs to your requirements. We will listen to what you need and want, and will then use our top quality computer aided design software to enable you to see exactly how your kitchen will look on completion. You will then be able to develop and evolve your own ideas and see them come to life on a rendered design image of the room.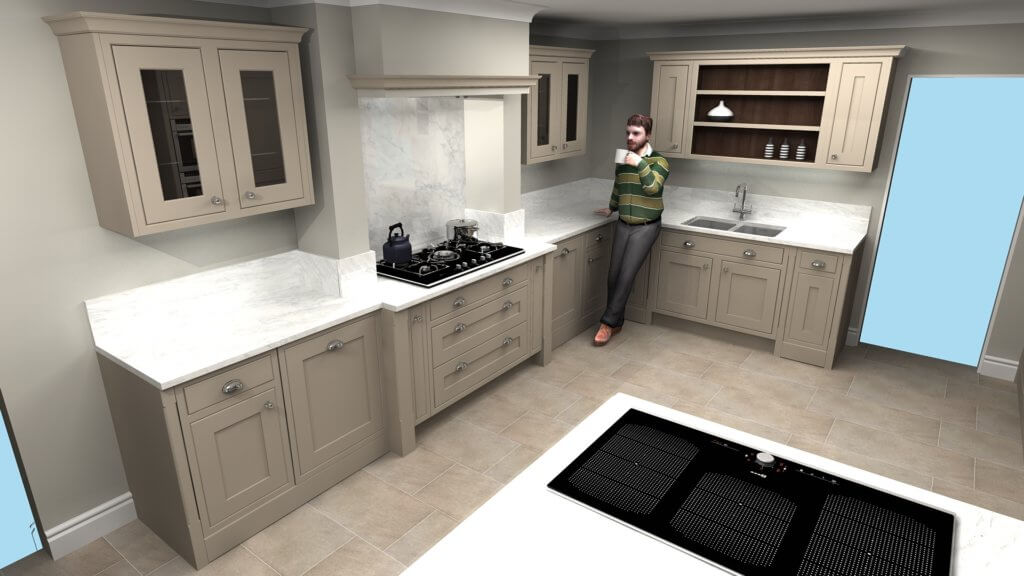 The brands we work with

But skilful design is only part of the story. Once you are happy with your kitchen design, we will help you to select your kitchen furniture and appliances from one of the many industry-leading brands that we work with, and which will deliver the quality you expect and deserve.

These brands include 1810, Armac Martin, Bora, Caple, Fisher & Paykel, Franke, Insinkerator, Kaelo, Miele, Neff, Perrin & Rowe, Quooker and Siemens.

Worktops you will want to use!

We all know the feeling! Sometimes after a hard day's work, the last thing you feel like doing is preparing and cooking food. But our worktops will change all that. We provide a range of options to suit your individual needs. You may decide to use beautiful natural stone, which we can adapt to your exact specifications.

Or you may choose a stunning man-made alternative – for example Classic Quartz, Unistone, Minerva, Silestone – which offers an excellent alternative and can be easier to maintain. The choice is yours!
The little extras

Those readers who are already familiar with Stone & Chrome bathrooms will know that we just love our special finishing touches. Our kitchens are no different! As you would expect, we can offer you a variety of innovative and quirky design features in your new kitchen including our Kaelo wine cooler, bespoke Nespresso pod drawer and even a gin pantry!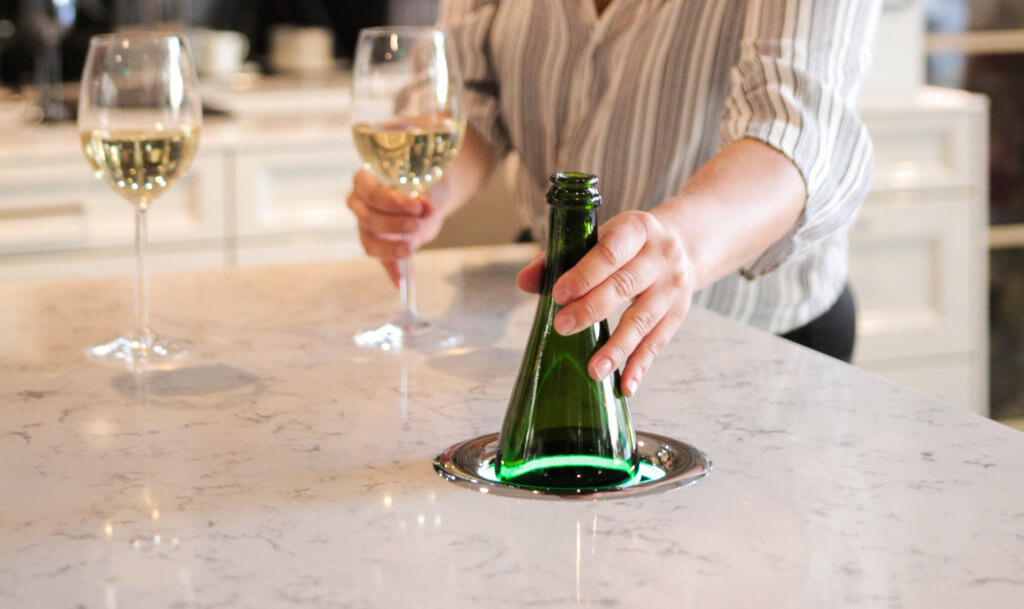 So if you are planning a new kitchen why not come and visit our brand new kitchen showroom? We can promise you a range of cool kitchens that you will never want to get out of!