During the Covid-19 pandemic we have become used to doing everything virtually. And this has been an invaluable way of keeping up with many different aspects of our lives, from work and home schooling to entertainment to socialising with family and friends.
So as restrictions ease, and more activities and events open up again, does that mean we are saying goodbye to the virtual world? Seemingly not. Many businesses have declared their intention for employees to continue working from home for at least part of the time. And online meetings and events seem set to continue, not just for work purposes but for social gatherings and entertainment too.
But there are various circumstances when it's better to be there in reality if you can. One of these is if you are planning major work in your home, such as a kitchen or bathroom renovation. It really is worth visiting the showroom if you are able to do so.
Here are five good reasons to visit a showroom.
Gain design ideas and inspiration
You may already have a clear picture of what you want for your new kitchen or bathroom. But visiting a showroom can provide you with even more ideas and inspiration. You will be able to see a broad range of  layouts, zones, themes, styles, materials, finishes and colours. This will help you to build on your initial ideas – or perhaps even change them altogether.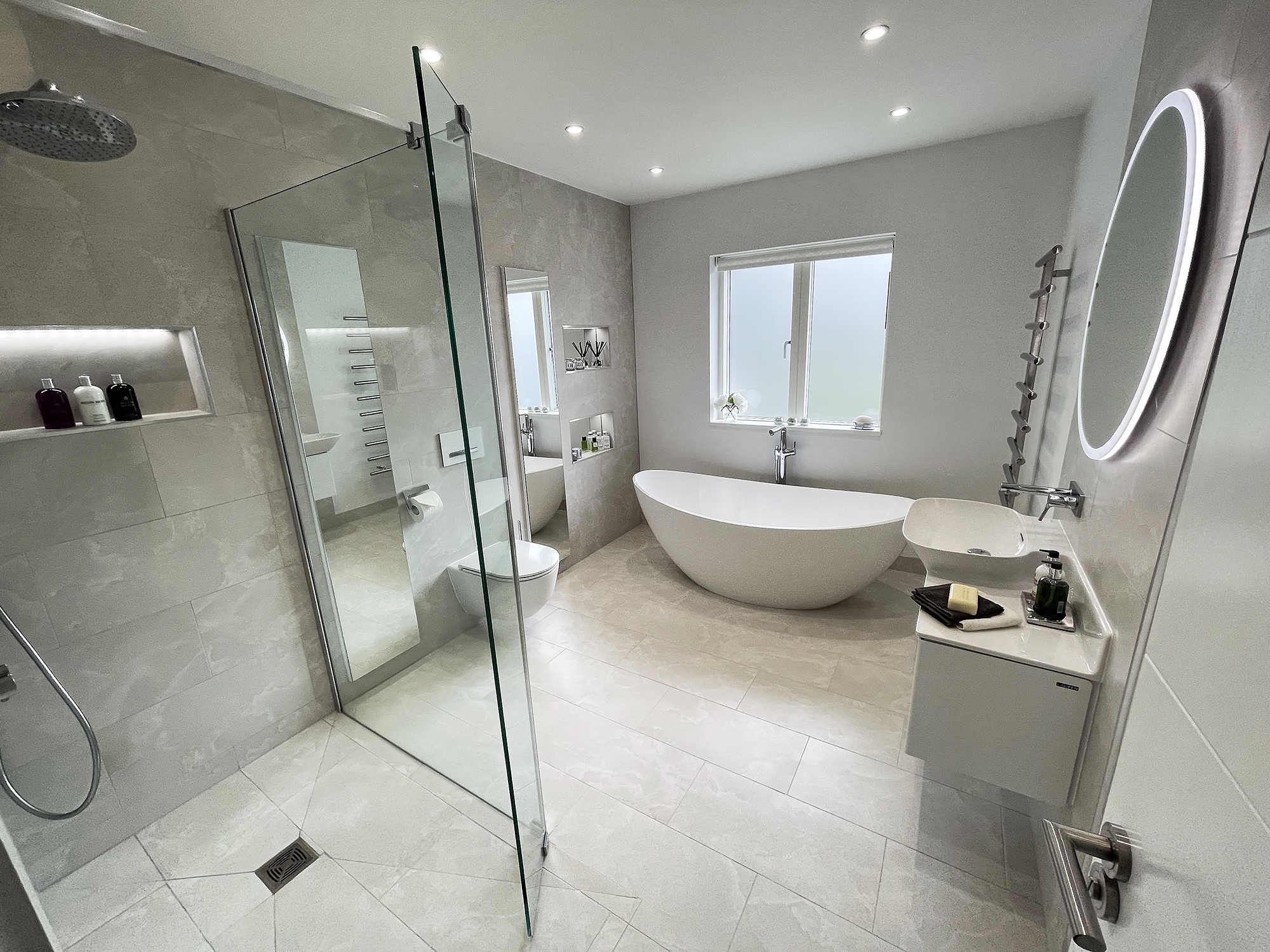 It's really important to take time to choose the kitchen or bathroom design that you really want before the work starts. At Stone and Chrome we use state of the art 3D design software so that you can see exactly what your design will look like and ensure that you are completely happy. Coming into the showroom gives you this valuable opportunity, and ensures that you have all the information you need on which to base your major buying decisions. 
View products in the real rather than digital world
As we are all only too aware, things can look very different in the digital world than they do in reality. Most digital images are 2D, and products can look very different in 3D. Colours and finishes in the real world can also vary from how you perceived them online. 
You may also find that the particular cabinets you love don't actually meet either your design or storage needs for some reason. This can be difficult to conceptualise online, but is obvious when you see the item in reality. Conversely, another product may catch your eye that you had not previously considered, but instantly fall in love with when you see it face to face.
Appreciate the feel of the materials
Every type of material feels different, and we all have our own preferences as to what we do and don't like. Visiting a showroom gives you the opportunity not only to see the products but to touch and feel them too.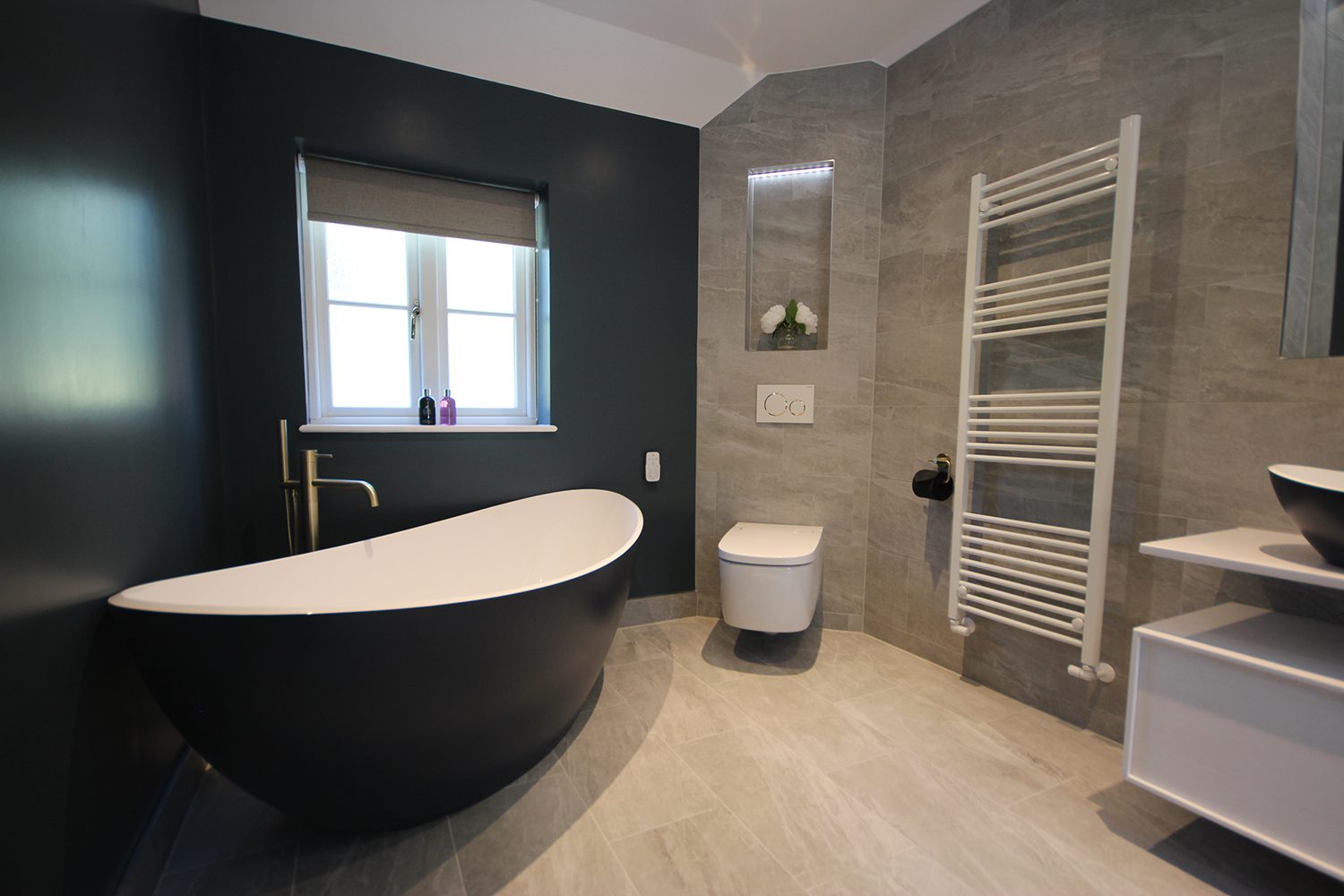 Your new bathroom or kitchen is a major investment, so it's important for you to be completely happy with every aspect of it. Imagine having kitchen worktops that look spectacular but you hate the feel of them? You don't want to have to live with that mistake for years to come. In the showroom you can choose the finishes that really work for you, and that will be a joy to have in your home.
Check the quality of the products
Of course another benefit of visiting a showroom is that you can check out the quality of the products and the workmanship behind them. We all know people who have had a new kitchen or bathroom installed that looks great, but is full of snags right from the start. Don't let that happen to you! Make sure that every aspect of your new kitchen or bathroom is the quality you expect and deserve.
In the showroom you can see for yourself how well the products function. Are the doors well aligned, do the shelves feel robust, and do the drawers open and close smoothly without sticking? What about the finishing touches such as handles and hinges? Don't invest in products if there are any doubts in the back of your mind.
Ask the experts
Of course, one of the most important reasons to visit a showroom is to gain expert advice. When you want a new kitchen or bathroom it can be a bit overwhelming. You don't really know where to start. Not only do you need to think about the layout, design and products you want, but then there's all the practical and technical stuff that goes on behind the scenes.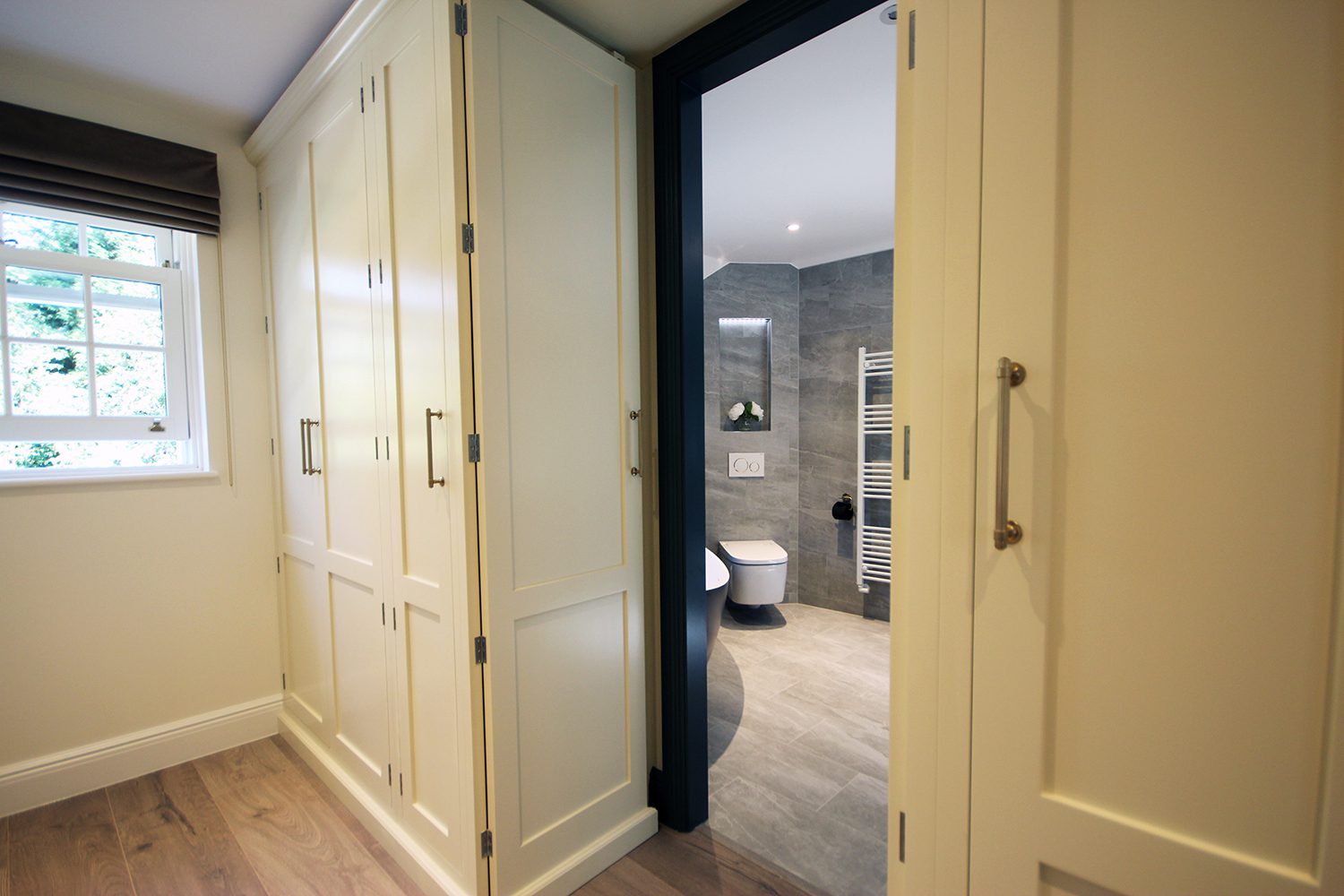 A visit to a showroom can put your mind at rest on all the above. You will meet professionals who know what can and can't be done, and can get your kitchen or bathroom renovation project closer to the starting line.
So if you are thinking of a new kitchen or bathroom any time soon, why not get things moving and visit Stone and Chrome's Camberley showroom? We are now open for business, in line with government guidelines, ready to welcome you to see our wonderful kitchen and bathroom displays. 
To avoid disappointment, we would recommend making an appointment in advance. 
We look forward to meeting you soon, and helping you to make your dream kitchen or bathroom a reality.