Well, despite all that is going on at the moment, we have reasons to celebrate at Stone and Chrome! Over the past year we have extended our 30 years of bathroom expertise into kitchen design. This has been a long-held dream of ours which has finally come true. So we were overwhelmed and delighted to be awarded New Kitchen Retailer of the Year at the annual KBB Awards in Birmingham.
We are pouring the same amount of passion into our kitchen design as we will continue to do with our bathrooms. They too have once again been recognised by the industry: we have also recently found out that we are finalists in two categories of the forthcoming BKU Awards: Omnichannel Bathroom Retailer of the Year and Independent Bathroom Retailer of the Year.
Your kitchen: the heart of the home
We are delighted to receive this recognition, because it reflects the quality of Stone and Chrome's kitchens and bathrooms. Take a read through our last article A Bespoke Kitchen for 2020? to find out more about what you can expect from a Stone and Chrome kitchen.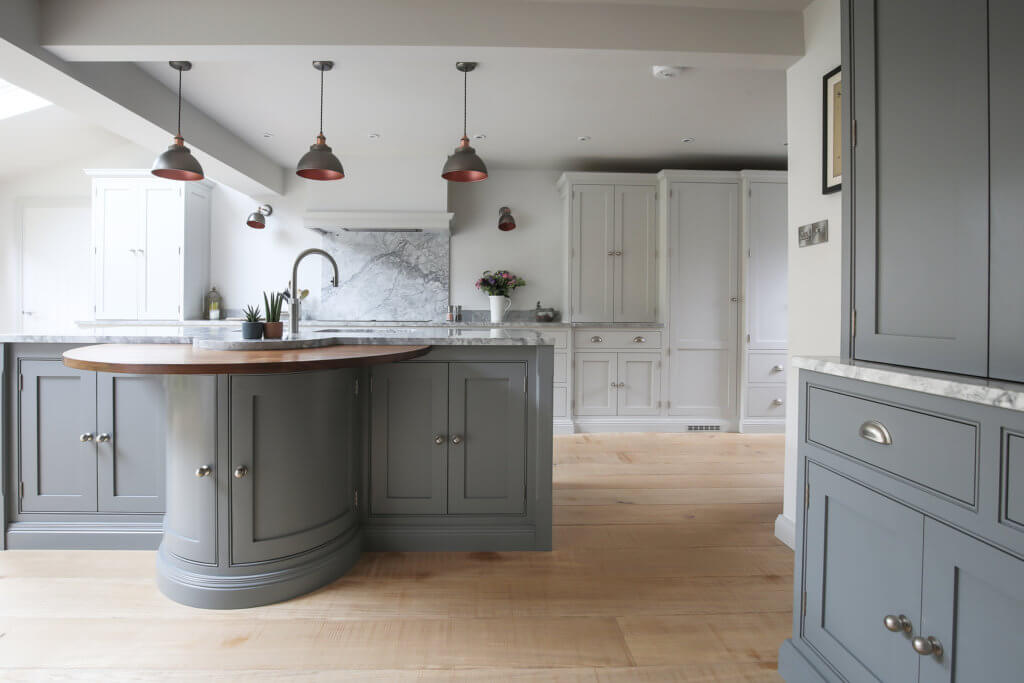 We are particularly conscious of the significance of good kitchen design at the moment. With all of us being asked to stay at home, the kitchen really is becoming the heart of the home for many families. A place where everyone can be together but also have the space to do their own thing.
For many families, there are adults trying to work from home as well as carry on the day to day activity of managing the home. On top of that, the children are also at home all the time, and parents have the added responsibility of home schooling.
Home schooling in your kitchen
Home schooling are the two words that are now on the tip of the tongue of parents all across the country. Two words that, until recently, may have been used in passing; to describe what a few other people have chosen to do. But now these two words have taken on a whole new meaning.
With the closure of schools as from Monday March 23rd, parents are being asked to help their children to keep up with school work so that there is not too big a gap in their education because of Covid-19. The amount of work, and expectations on parents and children, varies enormously from school to school. Some are running lessons online for children to access at specific times and interact with. Others are setting tasks to do, but leaving the timing and delivery methods up to parents.
At the moment, of course, it is Easter holidays so there is a bit of welcome respite. But once term starts again you will need to get back into some kind of a routine. If you have a large open plan kitchen, then this is the ideal place to run your home school. There is room for everyone to get on with their activities individually, whilst parents are still able to keep an eye on what the children are up to.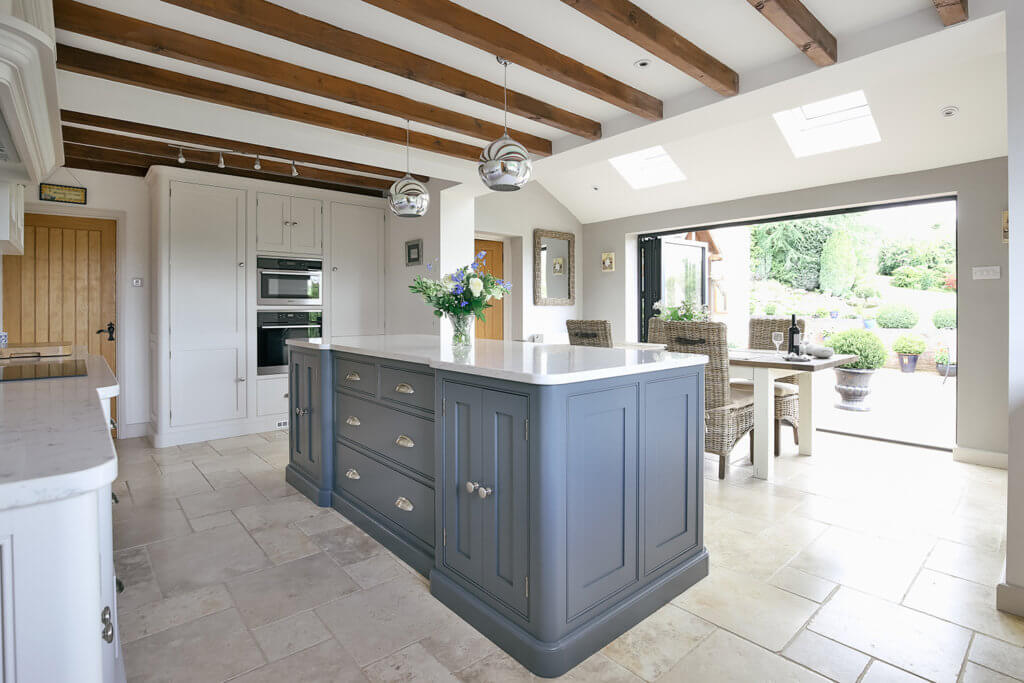 But as we said, in order to make this work, it's a good idea to try and establish a routine that everyone understands and can work to.
So here are our tips for successful home schooling.
Tips for successful home schooling
First and foremost this is unchartered territory for most of us. So the first tip is to be flexible, and to be kind to yourself when things don't go to plan. If there is a day when things are really not working, then write it off and do something else. Tomorrow is another day.
Build in plenty of exercise
Yes, opportunities to go out are limited, but there is plenty you can do at home. If you have a reasonable-size garden you can organise running or ball games, aerobic workouts or mini circuits (skipping, throwing, obstacles etc). Inside activities could include floor exercises or TV workouts such as Joe Wicks.
Chunk up the day
Have short lesson times alternated with exercise, breaks, fun activities and food. This will help the children to concentrate and focus, and hopefully give you bits of time to yourself in the process.
Ring the changes
If the school is not offering any online activities, there are many other online resources available. For example, try BBC Bitesize. Mix these up with other types of activity such as reading, writing, colouring and practical tasks.
Broaden their horizons
If you don't have enough school activities to fill the time that you want them to spend learning, then be creative and get them learning life skills. Ideally dovetail these in with things that you want to do anyway. For example cooking, cleaning, gardening or pet care.
Best wishes to you and your family from all of us at Stone and Chrome. We hope that you stay safe and well during these difficult times.
If you find that your kitchen does not really meet the needs of all your family then once the current restrictions are lifted why not come and visit our fabulous kitchen showroom? We would love to meet you and use our kitchen design expertise to transform your home later in 2020.