How do you define quality? 
There are so many different answers to this question. For some people quality is inextricably linked to cost; and indeed there is some truth in the saying that you get what you pay for.
But it's perfectly possible to spend a lot of money on something and still not be satisfied. Quality is about more than just cost. Particularly when investing in a new kitchen or bathroom, you need to know what it is that you are looking for. Quality in this context encapsulates many other criteria, which we shall explore in this article.
One objective measure of quality that is worth looking for is industry awards. As a customer, it is reassuring to know that the company you are dealing with is recognised and admired by fellow professionals. 
At Stone and Chrome we are honoured to have won two awards recently: 
BKU Magazine awards – Omnichannel Bathroom Retailer of the Year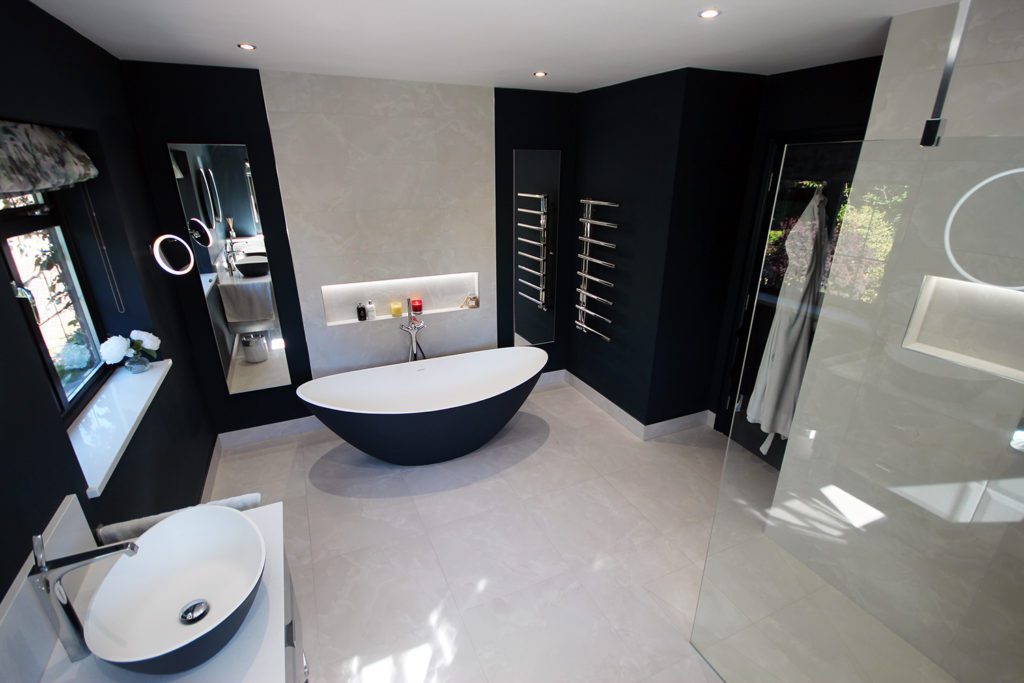 KBB Review awards – New Kitchen Retailer of the Year
These awards reflect our passion for quality bathrooms and kitchens, and the hard work and commitment we put into ensuring that our valued customers get the new kitchen or bathroom that they really want.
But what is it about our bespoke bathrooms and kitchens that makes them such high quality design? Here are some factors that we think really contribute to this.
Practical and stylish design
Of course you want your new kitchen or bathroom to look stunning. We all want the wow factor. But it also needs to be practical in terms of layout. At Stone and Chrome we understand that we are designing for real homes not show homes. So we will make your kitchen or bathroom look beautiful but also make it a joy to use, with everything you need at your fingertips.
Natural products
We feel passionate about sustainability and believe in using natural products in our kitchens and bathrooms. We love natural stone and have many years' experience of using it in our bathroom and kitchen installations. 
Natural stone is a stylish and elegant material to use in your kitchen or bathroom and also brings additional warmth to the ambience of your room. It is also incredibly durable and easy to maintain, making your new kitchen or bathroom last for many years.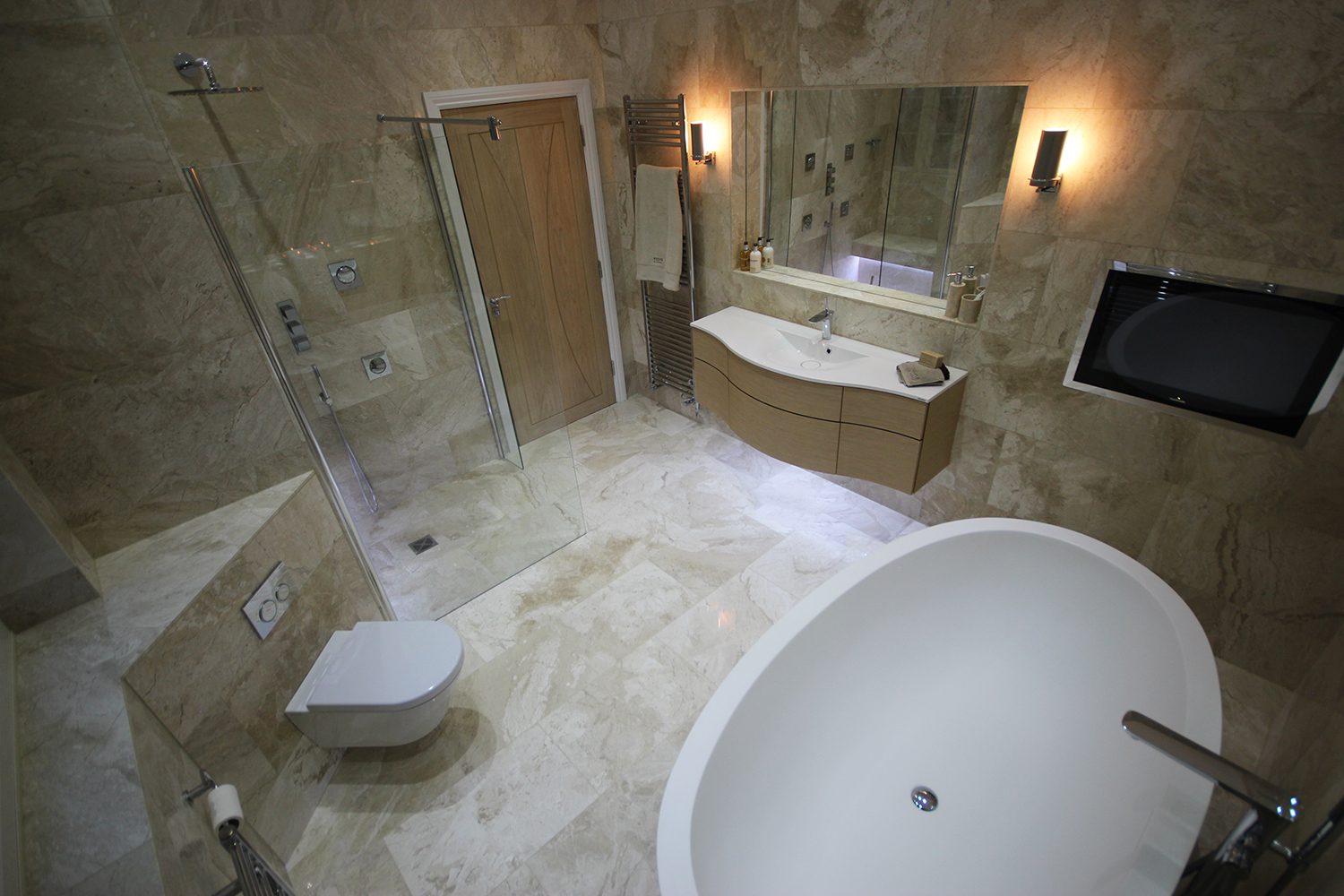 For our wooden kitchen furniture we use hardwood ply for our carcasses and accoya and tulip wood for our doors, frames and mouldings. As well as exuding quality this also makes our kitchens much stronger than the MFC alternatives. We also plant a tree for every kitchen installed, to give back to the environment.
Hand finished perfection
The devil is in the detail, as they say. And at Stone and Chrome, our attention to detail is second to none. Our trademark is the little finishing touches that give your bathroom or kitchen the edge of perfection.
One of our favourite bathroom features is to combine subtle LED lighting with a clever storage solution. This provides you with the practical storage you need in a bathroom without detracting from its style.
All our kitchens are fully painted before they are installed in your home. This makes our installation quicker and more convenient for you, but it also means that we have unhurried time to work our magic! We apply the initial coat in our very own spray booth, and then hand paint the final coat. This results in the amazing authentic appearance that you will love in your kitchen.
High end suppliers
We said earlier that you get what you pay for, so as you'd expect, we use high end suppliers for our kitchen appliances and worktops, bathroom furniture, and paint. But we don't believe in paying just for the sake of a name. So we only use brands that we trust to deliver the quality you both expect and deserve.
You can read more details of our Stone and Chrome's kitchen brands here and bathroom brands here.
Of course the best way to check out the quality of our kitchens and bathrooms is to come and see for yourself. We would love to see you and show you just why we are a 2020 award winning kitchen and bathroom supplier! So do call or email us to make your appointment. We look forward to meeting you and helping you to create the quality kitchen or bathroom of your dreams.