So the time has come for a new kitchen? That's great news for you and your family. Especially during the Covid-19 lockdowns, we have come to realise the importance of our kitchen as the heart of the home. Not only is it used for preparing and eating food, but increasingly for other family activities as well; such as entertaining, Zooming friends and family, working, homeschooling and hobbies.
So if you are planning a new kitchen you need to bear all these things in mind. In 2021 –  more than ever before – kitchens are for living in!
So if you are planning a new kitchen, it's important to make sure that the end result is exactly what you both want and need. Below we look at six steps you need to take to make that happen.
Get the right kitchen layout for your needs
Everyone's needs are different. So when planning your new kitchen, start from scratch and think about what you need. Not what someone else has. Reflect on how you are going to use each part of the kitchen then plan your space around that. You need to make sure that there is a logical flow between food storage, preparation, cooking and serving areas. There needs to be room to move about freely between all areas of the kitchen and make them accessible safely to all members of the family.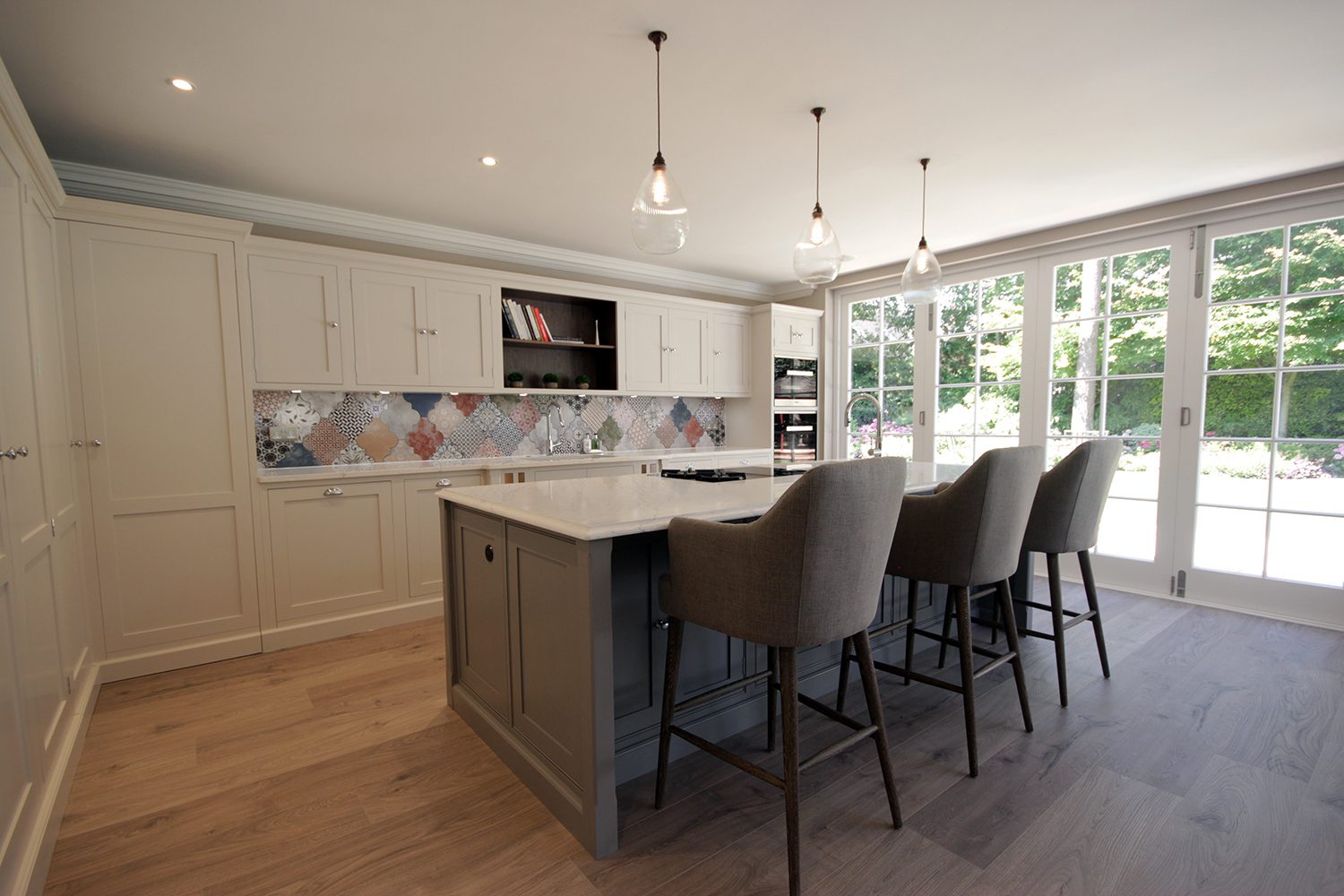 Choose your style
Take your time to choose the right style for your kitchen. Don't be persuaded to have anything that you don't really like or that doesn't fit with the rest of your home. Also don't be afraid to be a bit adventurous in your style of kitchen. It's perfectly ok to mix different styles, perhaps combine traditional and contemporary elements to get the look that is right for you and your home.
Use practical storage solutions
No matter how wonderful a kitchen storage solution appears to be, make sure it will work for you and your family. For example, do all the doors open fully without obstructing anything else? Are the fridge and any taller cupboards reachable by all members of the family, regardless of height or strength? If you have corner cupboards, how easy is it to access the contents?
No matter how good some kitchen storage items may look, if they don't work for you and your family you're wasting your money.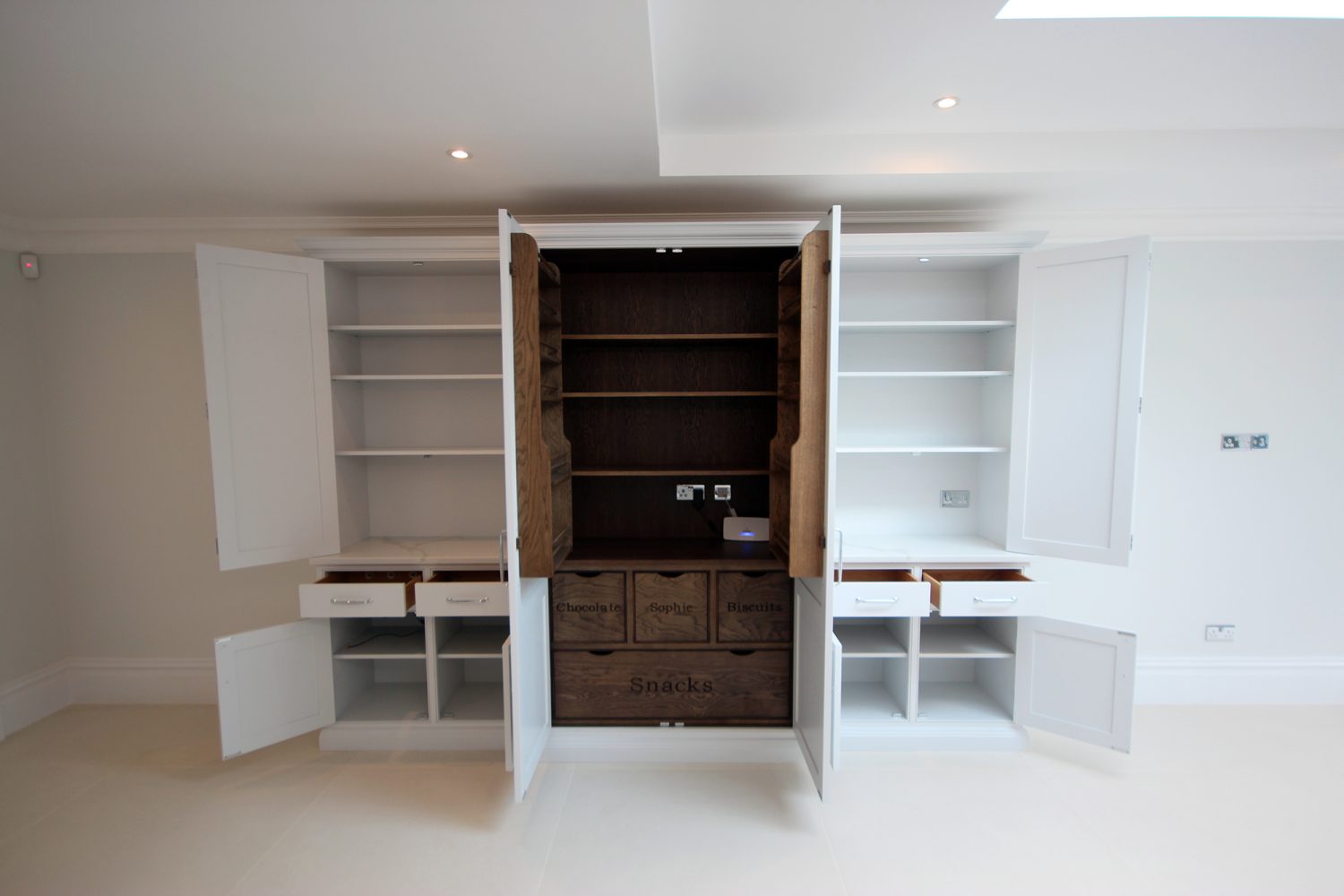 Make your kitchen easy to maintain
When choosing the materials for your worktops and floor, don't just go for how good they look. Also think about how easy they are to maintain. You will fall in love with your brand new kitchen when it is installed. But unless you can keep it in really good condition, you will soon feel disheartened with it.
So for kitchen worktops look for strong, resilient materials such as natural stone or high quality man-made alternatives such as quartz. These sustainable materials will be resilient, scratch resistant and easy to clean. Our recent article How to Choose the Right Kitchen Worktop for You explains more about the best materials for kitchen worktops.
The same thought process needs to go into choosing the best kitchen flooring for your needs. Kitchen floors take a lot of wear and tear, so you need to choose materials that are durable and easy to clean as well as looking good.
Ensure your kitchen reflects your personality 
We have already looked at kitchen styles, but you also need to consider the finishing touches to your new kitchen that will stamp your personality on it. 
Colour is a major consideration here. Never opt for a kitchen colour you don't like. Some would argue that it's best to keep things neutral in case you decide to sell your home in a few years. Not every buyer may share your taste for an unusual colour. If this is a concern for you then by all means go neutral with your kitchen furniture, but consider a feature item and/or painted walls in the amazing colour that you really love.
You can also add a touch of personality by including open shelving displaying some artfully curated items. Be careful to avoid over cluttering these, but include items that are meaningful to you and will add a unique finishing touch to your kitchen.
Finalise your kitchen design before work takes place
Last but not least, make sure you are happy with the design before any work takes place. A professional kitchen designer will discuss your design ideas and produce 3D designs so that you can see how they will look in reality. You will also have the reassurance of knowing that everything will fit in correctly and will work as it should.
At Stone and Chrome we would love to help you to design the kitchen that is right for you. Why not take a look at our kitchen portfolio, then make an appointment to come and visit our Camberley showroom. 
We look forward to meeting you soon and helping to make your dream kitchen a reality.