So Christmas is nearly here. There's so much truth in the saying that it seems to come round more quickly each year. Every year we vow to be more prepared next year. But here we are again, probably no more prepared than we were this time last year!

John Lennon famously wrote about Christmas " … what have you done? Another year over, a new one just begun." And indeed many of us reflect at this time of year – often with frustration – about everything we had hoped or planned to do this year that hasn't yet happened.

Perhaps one of those things you considered doing this year was getting a new kitchen? But for all kinds of reasons either decided not to or just never got round to it.
Is your kitchen ready for Christmas?
But Christmas is the time of year when your kitchen has to work its hardest. It is therefore also the time when you are likely to realise all the shortcomings of your current kitchen; the quirks that make it more difficult for you to entertain at Christmas.

So in amongst all the kitchen busyness, why not start taking note of the things you would like to change when you do get round to having a new kitchen?

Here are a few suggestions that we think you might like:
Open plan kitchens

One of the downsides of being Head Chef at Christmas is that you get to miss all the fun. Family and friends catch up with all the news and gossip, whilst you're stuck in the kitchen. So if you are planning a new kitchen then why not go for something more open plan, such as the wonderful kitchen pictured below. When entertaining, it enables you to enjoy drinks and chat with your guests while still keeping an eye on the food. It's also ideal for everyday family life too, as you can all be together but getting on with different activities.
Open and closed storage space

Kitchens get full very quickly at Christmas, so when updating your kitchen you need to maximise the storage space available. Get the biggest fridge and freezer that you can, and also make sure that you have lots of cupboard space. We also like the concept of open storage as pictured below. This not only provides stylish storage space but incentivises you to keep it tidy and decluttered!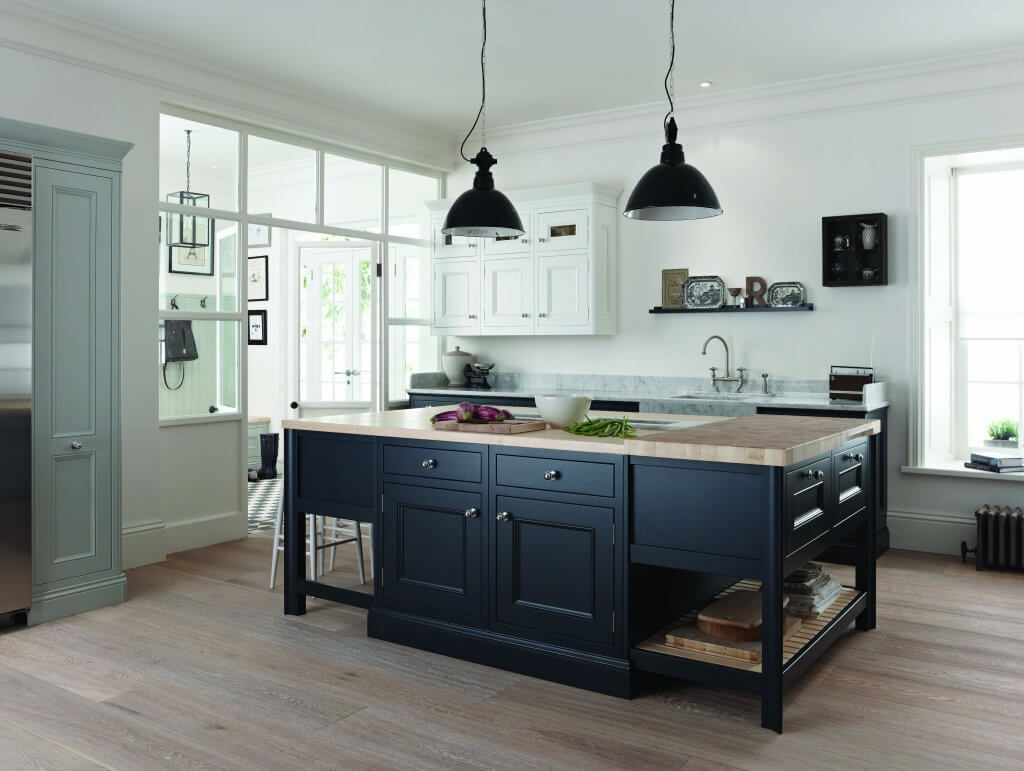 Work surfaces

As well as storage space, make sure you have plenty of work surfaces. This is especially important when entertaining at Christmas, as there are likely to be several courses being prepared all at the same time. One easy way to add more work surfaces is by having a kitchen island, as shown below. Islands can also double up as extra seating space or the ideal gathering spot for pre-dinner drinks and nibbles.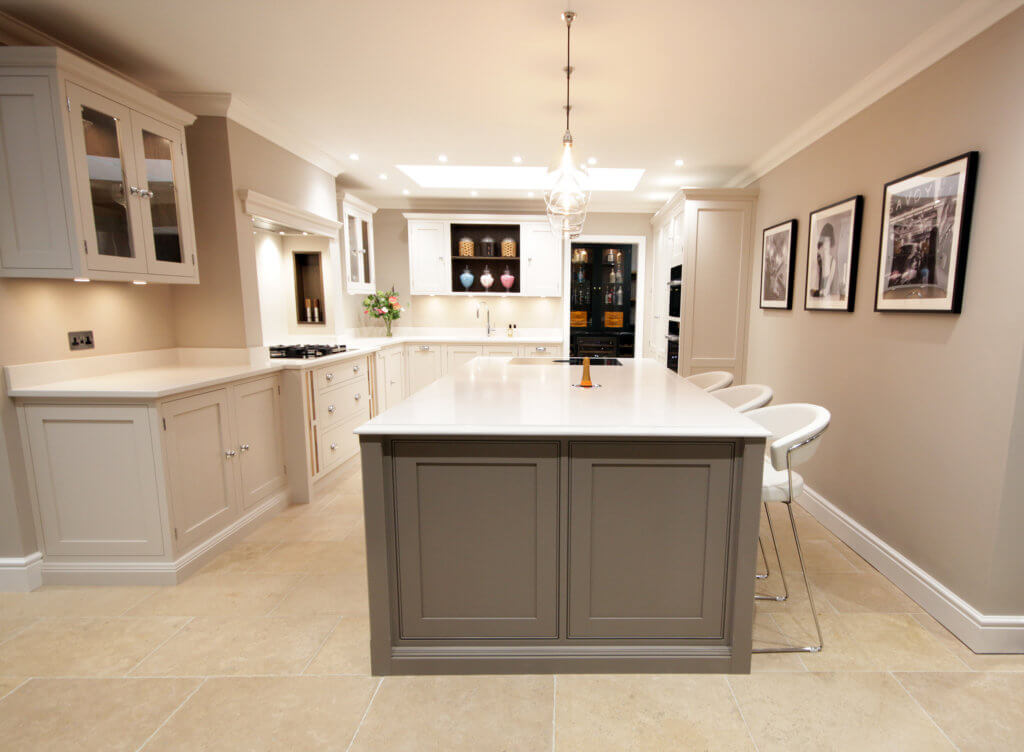 Drinks dispensers and wine racks

Last but not least, at Christmas you want to have drinks for everyone but it can be really difficult finding places to put them all. So why not make an inbuilt wine rack a priority in your new kitchen? Or even a wine fridge – as shown below. Plenty of space for everything to be tucked away but still close at hand.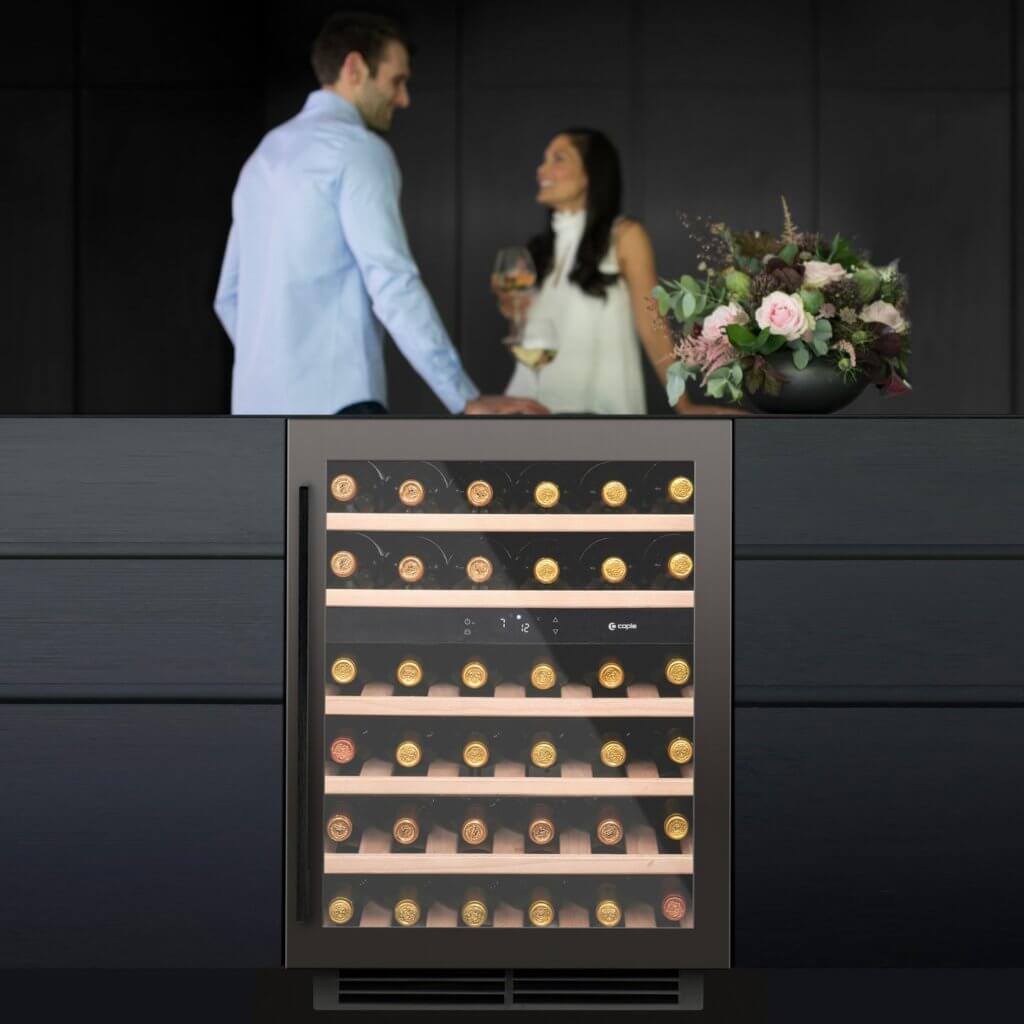 We also love extra drink-related gadgets such as the wine dispenser and hot water tap shown below, which enable you to serve drinks fast.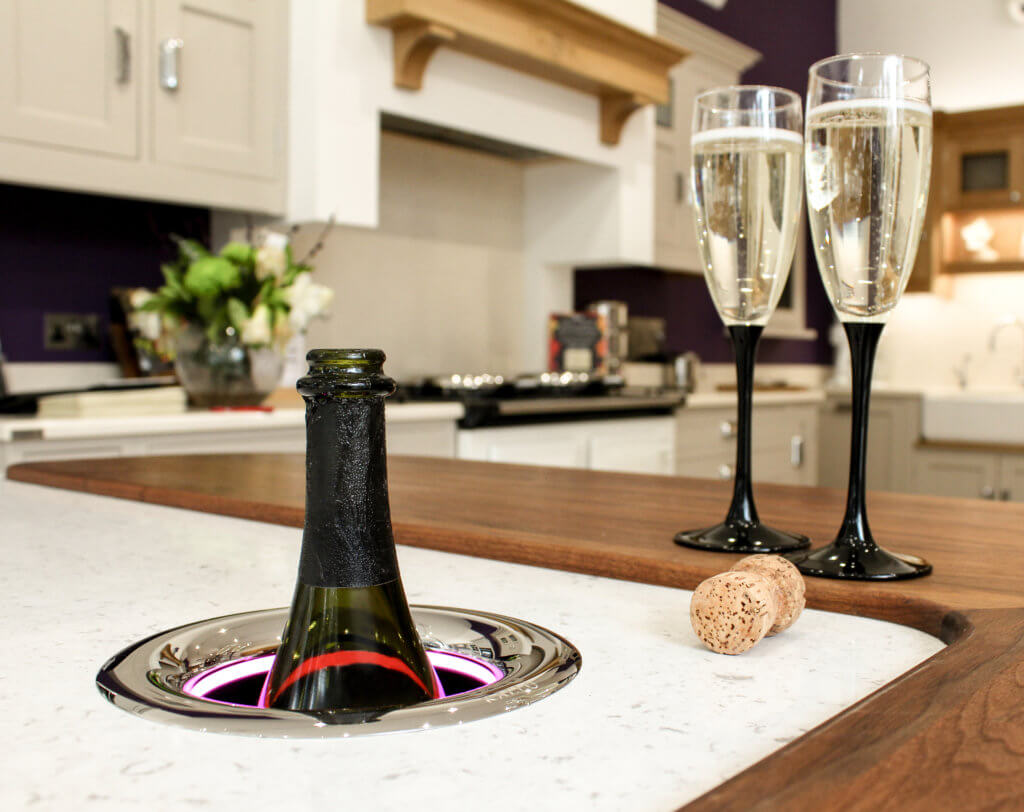 Happy Christmas to all our readers from Stone and Chrome. We hope that you have a wonderful time. If your kitchen is found wanting then make your first New Year's resolution to visit our Stone and Chrome Camberley showroom to see how we can help you to have a beautiful new kitchen in 2020.