Bathroom & Wet Room Design
The importance of the design process when planning a new bathroom or wetroom cannot be overstated. A professionally designed bathroom will be easier to install, it will be more practical and visually appealing. You will also know before work starts that everything will actually fit in your space.

We have invested in the highest quality computer aided design software (and the computers to run it effectively) in our Camberley showroom (based between Guildford and Farnham). In the hands of our skilled bathroom and wetroom designers you will be able to see just how your bathroom will look on completion. You will be able to discuss your own ideas more easily having seen a 3D image of the room. We offer two design services. One where we come out to the site to take our own measurements and pictures and one where you provide your own and answer a series of questions to help assist us during the design process.

Coupled with our many years of installation experience, the bathroom and wetroom designs we produce are very accurate. We can produce an accurate design from architects plans and even provide you with first fix plumbing diagrams.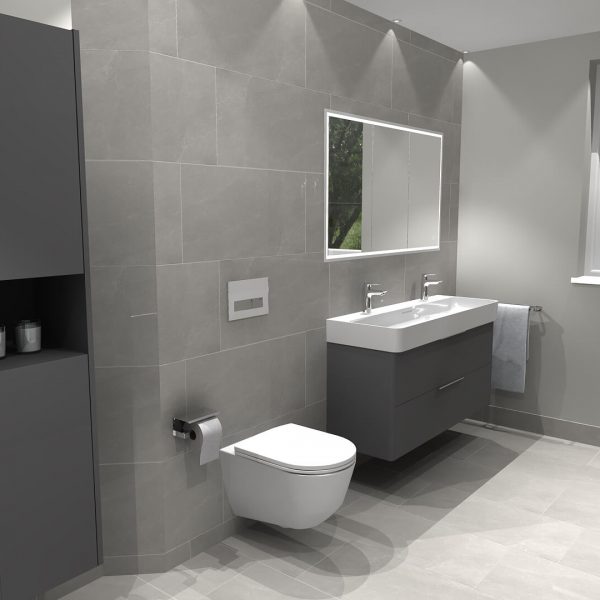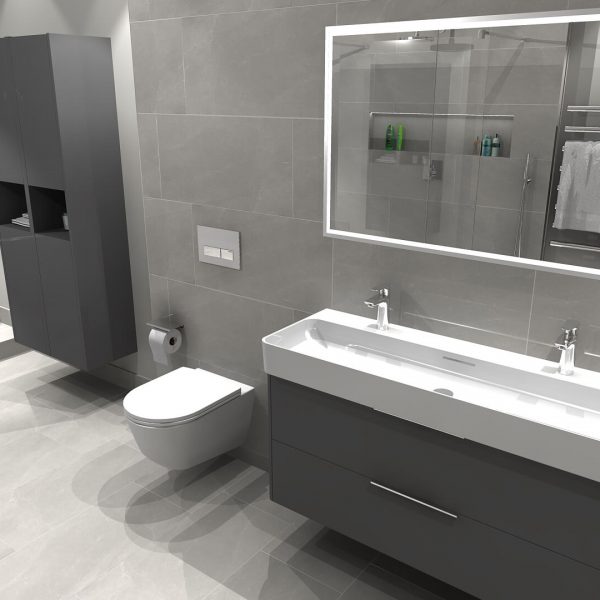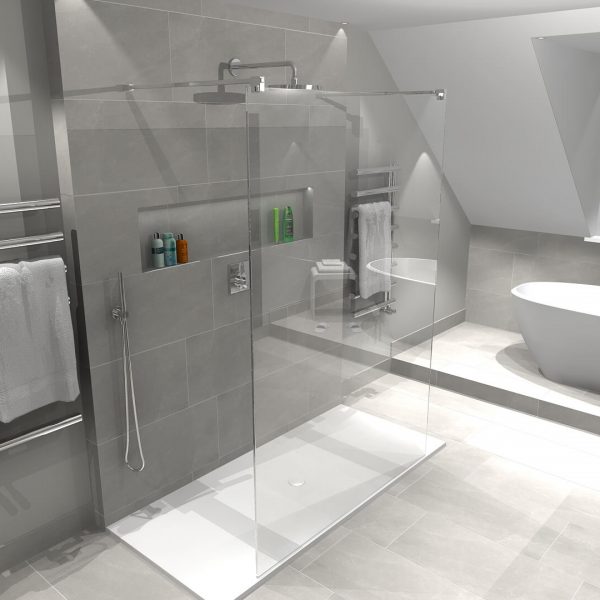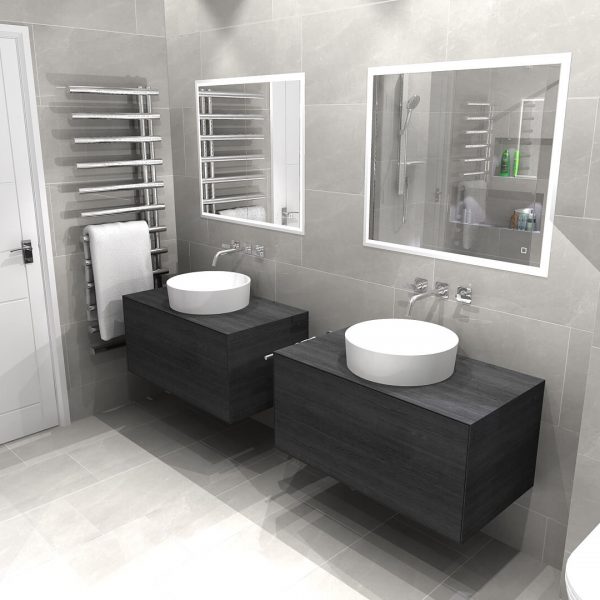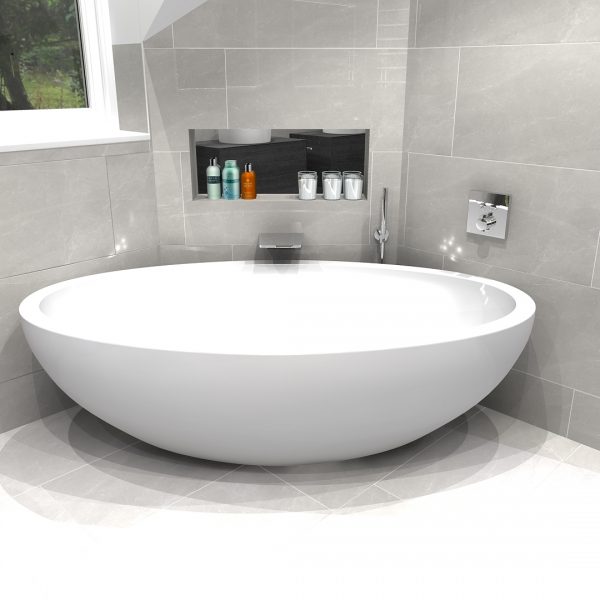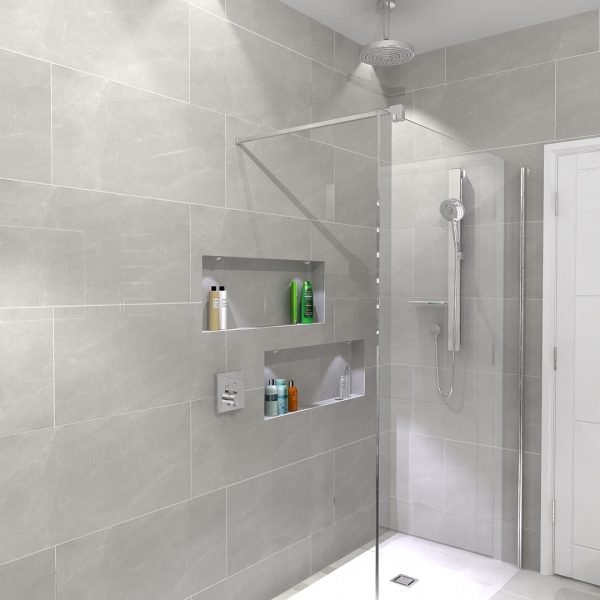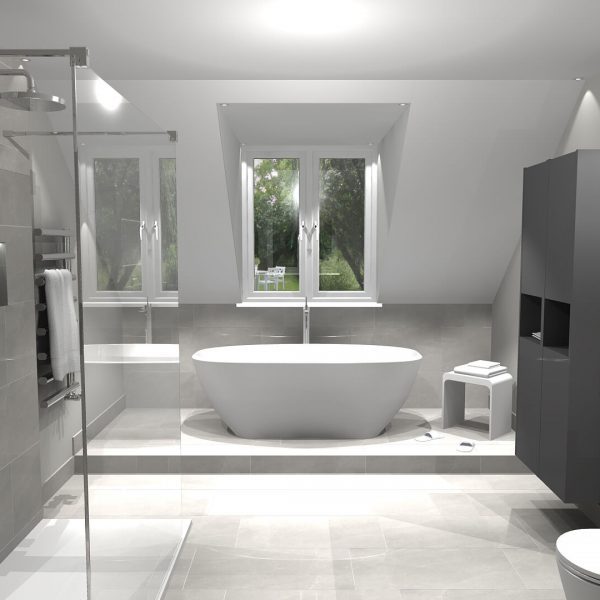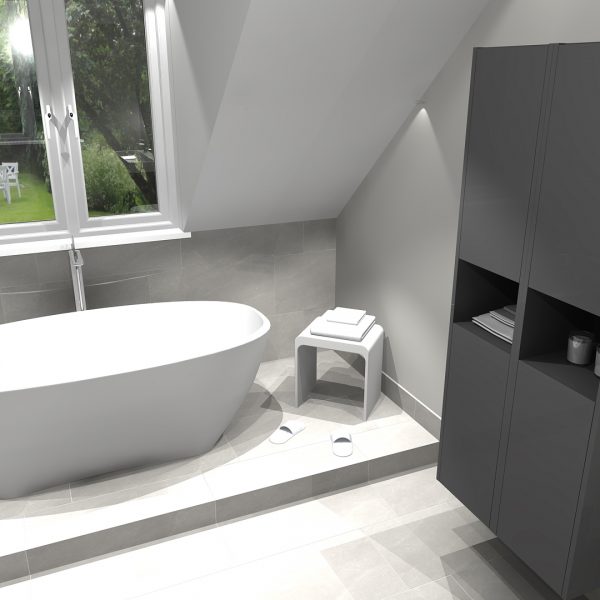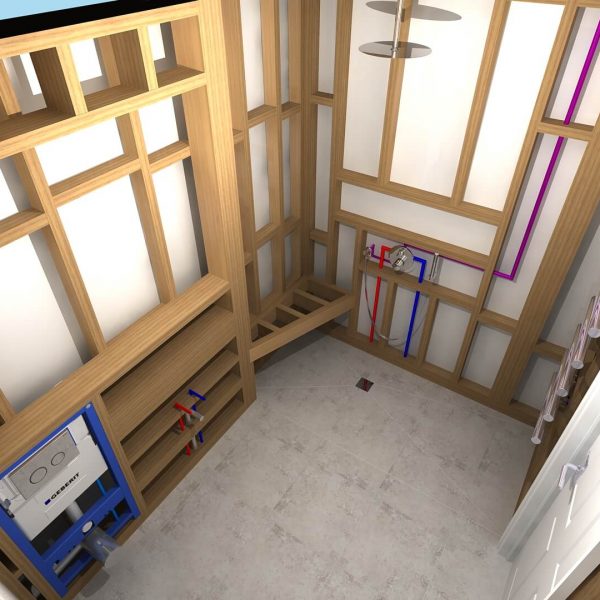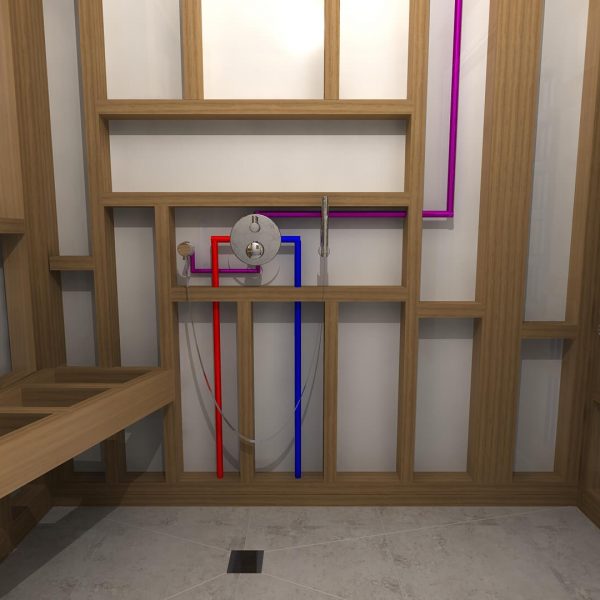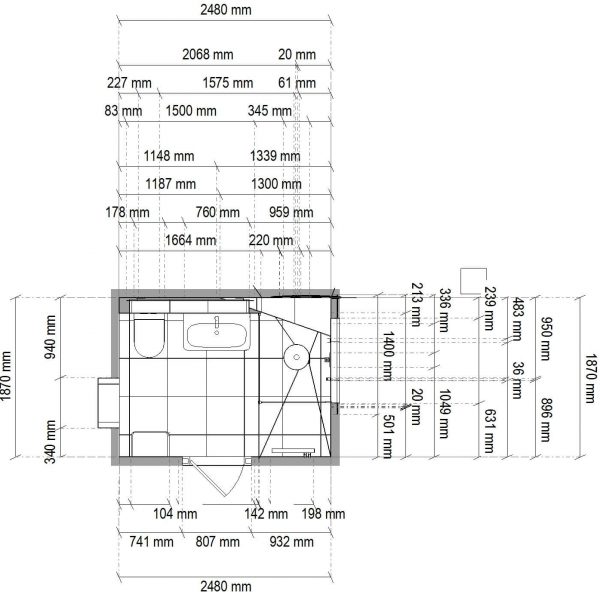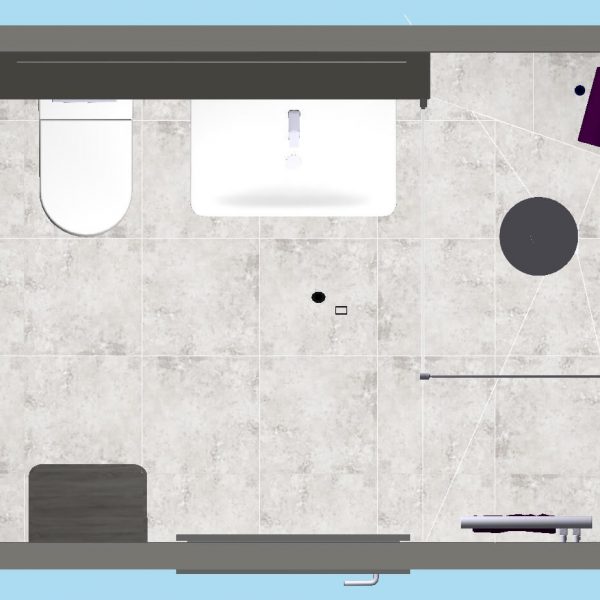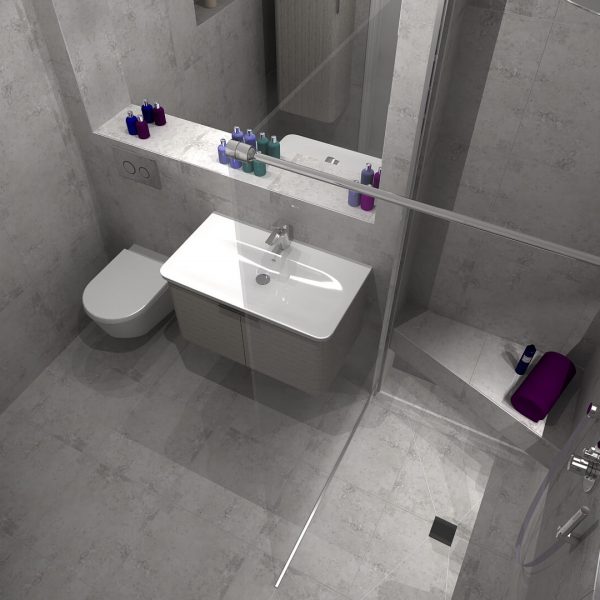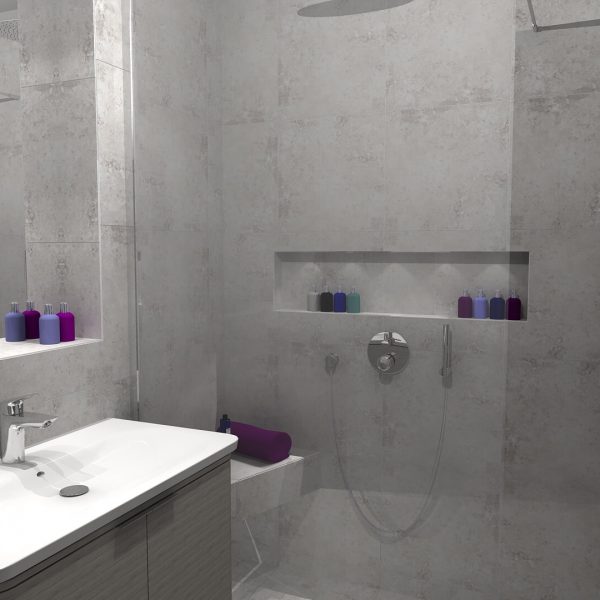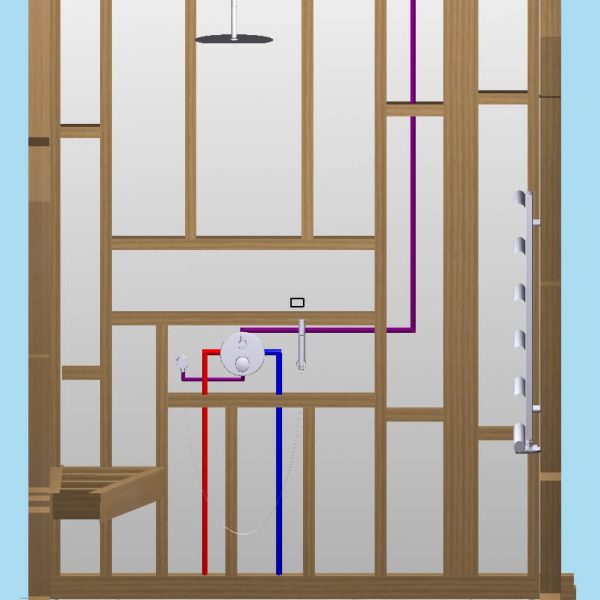 A Stone & Chrome designed bathroom or wetroom has a distinct timeless appearance. We incorporate innovative features into our designs, these can include clever storage ideas and the use of subtle but effective LED accent lighting.

We use a lot of natural products in our bathrooms and are able to produce bespoke items in our designs. Most of the manufacturers we use i.e. Laufen, Hansgrohe, Clearwater, Catalano, Merlyn have made their products available in CAD format so you can actually see the products you may choose in the design of the room. This helps give you the best visualisations possible.

The images shown are an example of what can be produced for clients in Farnham, Camberley and surrounding areas covering Surrey, Hampshire and Berkshire.