Bathroom & Wet Room Installation
Here at Stone & Chrome we are bathroom and wetroom installation specialists and you can be assured of the highest standards of service for your bathroom project. We have over 25 years of experience in the plumbing/heating and bathroom industry and are a specialist bathroom installer working in the Surrey,Hampshire and Berkshire areas covering Sunningdale, Ascot, Windsor, Guildford, Farnham and Camberley.
We actively seek out new and innovative bathroom products and are able to advise on energy and water saving ideas. You will be delighted with the exceptionally high standard of our workmanship and our attention to detail in your bathroom and wetroom. We relish a challenging bathroom and wetroom project and are full of inspirational ideas that will set your bathroom project apart. We design and install all types of bathrooms – and specialise in bathrooms and wetrooms or 'wet' shower areas and the use of natural stone within your bathroom or wetroom. Wetrooms are fast becoming 'the way to go' as far as luxury showers are concerned, you will love the extra space a wet floor will create in your bathroom and you will be amazed how easy they are to maintain.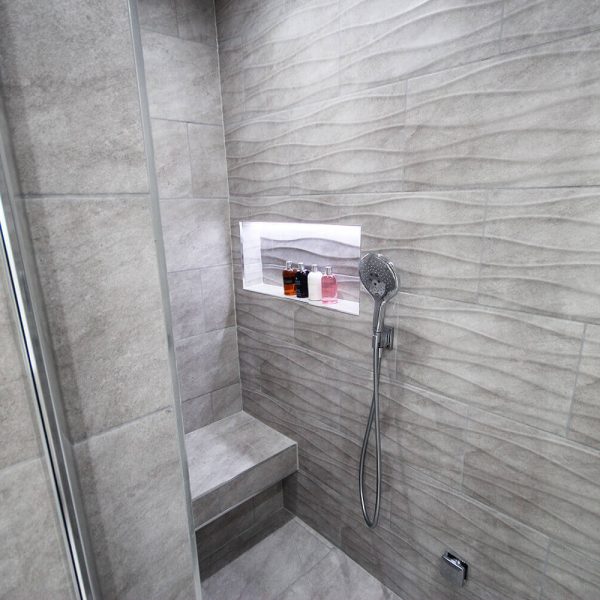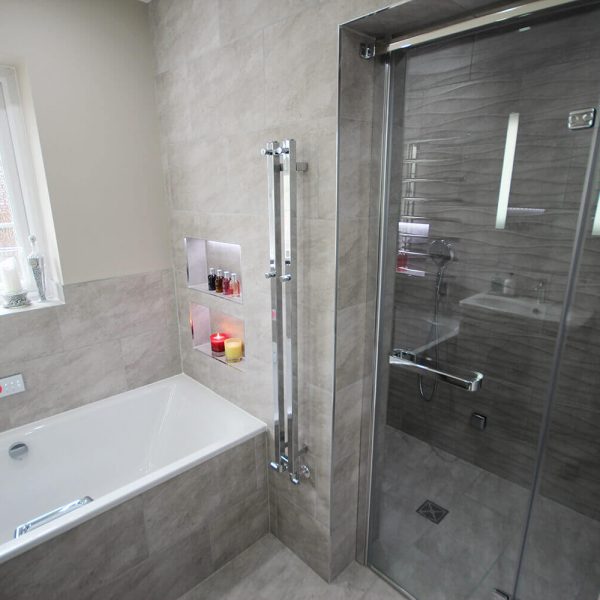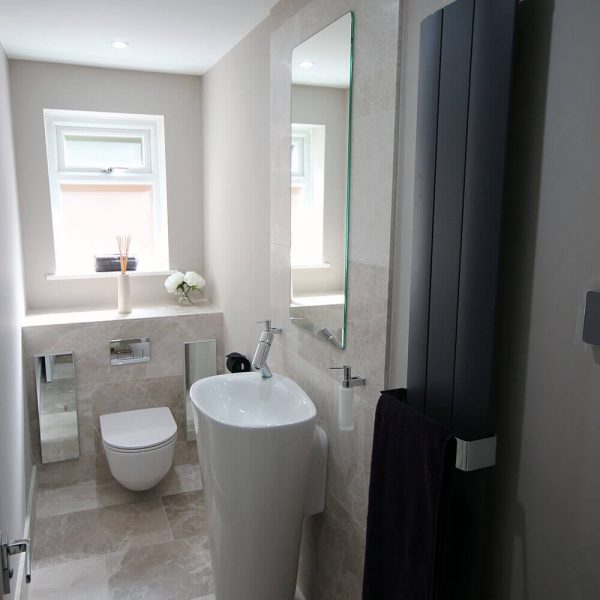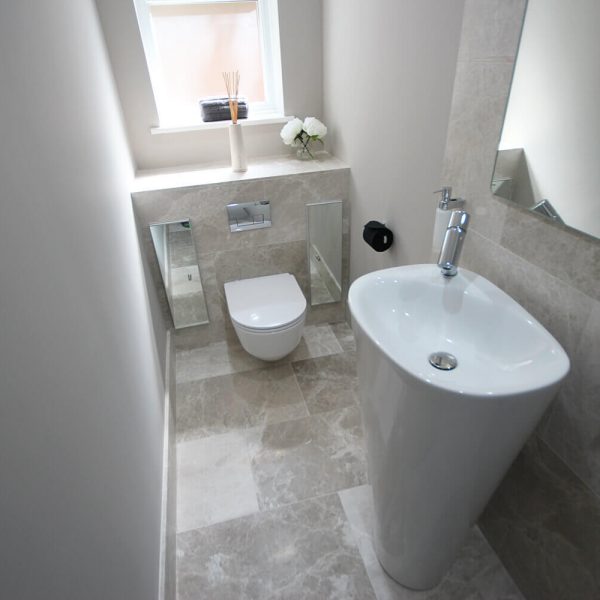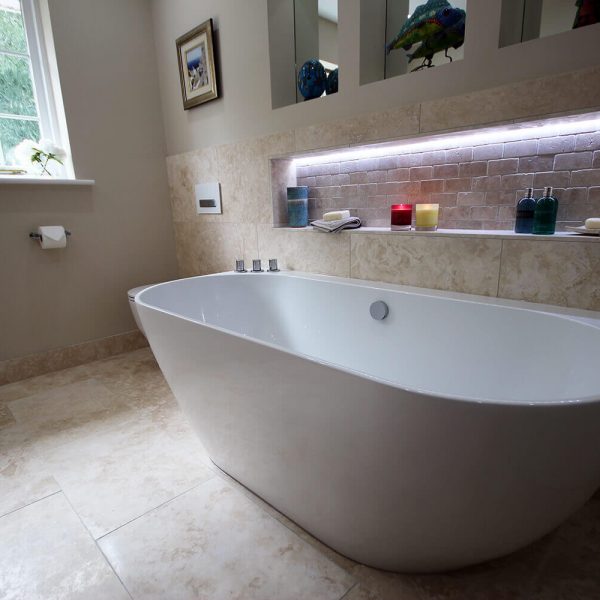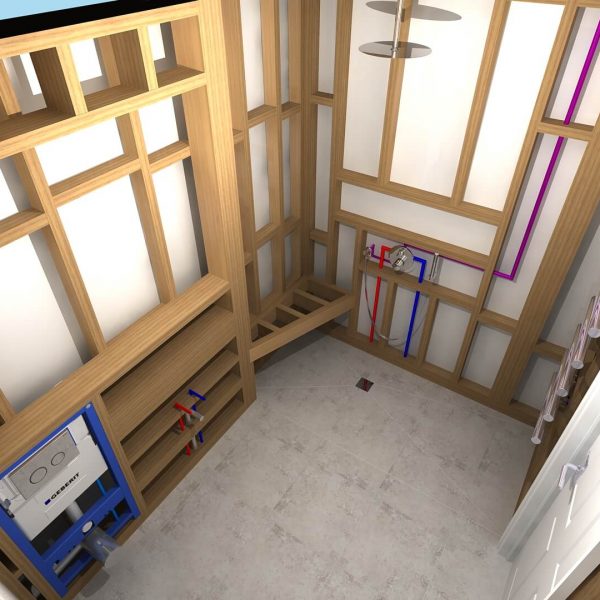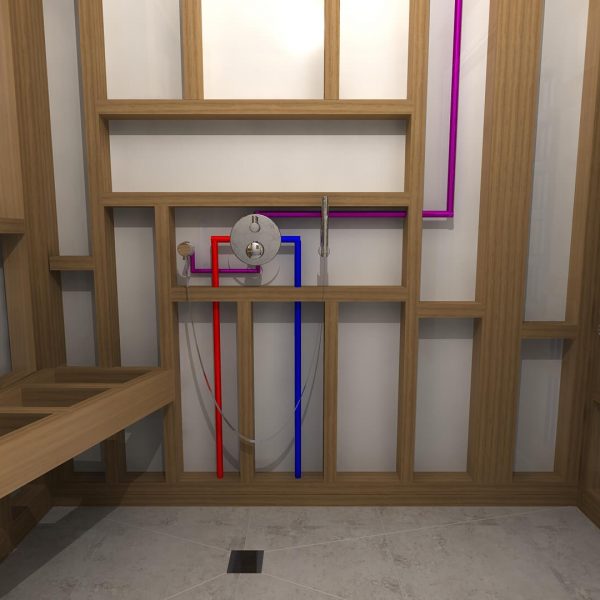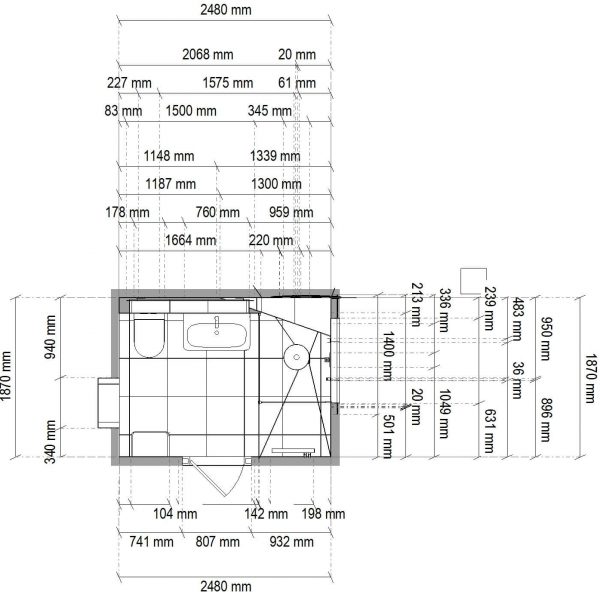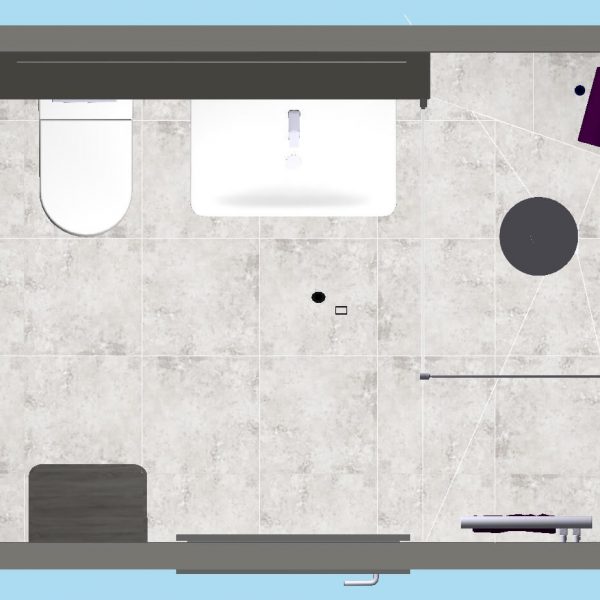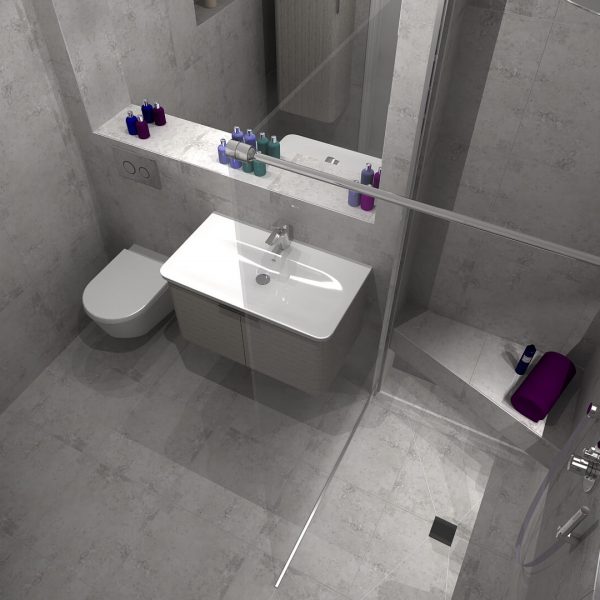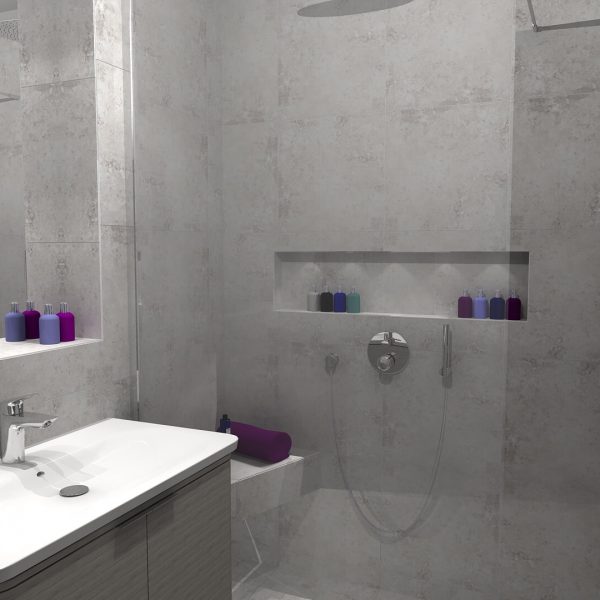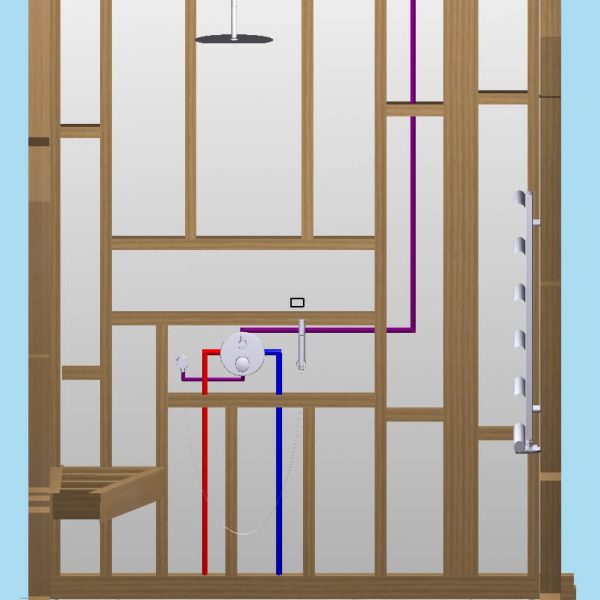 We supply many brands as well as manufacturing our own range of bathroom furniture that can be tailor made to suit whatever space you have available in your bathroom. We also manufacture bespoke natural stone surfaces or natural stone accent pieces for a truly unique bathroom. All this from our bathroom showroom in Camberley, but we service the surrounding areas including Sunningdale, Windsor, Ascot, Guildford & Farnham as well as the home counties all with our unprecedented bathroom and wetroom knowledge. We have a carefully chosen range of ceramic and porcelain bathroom tiles at our Camberley bathroom showroom but we love natural stone and have many years' experience in its installation in bathrooms. Natural stone is an aspirational material to use in your bathroom or wetroom and has a timeless and elegant appearance that will delight each and every time you walk into your bathroom or wetroom.
We have full size bathroom displays in our Camberley bathroom showroom to show you exactly how natural stone could enhance the look and feel of your bathroom at home. At Stone & Chrome we can cater to all of your bathroom and wetroom design needs, and with our years of bathroom installation experience we can handle any bathroom project. No other bathroom and wetroom specialist can provide the levels of service and standards of design and bathroom installation that we pride ourselves on. Please feel free to contact our specialist bathroom team to discuss your bathroom or wetroom project. We have carried out many bathroom installations across the south including Sunningdale, Windsor, Ascot, Guildford & Farnham as well as many other towns.