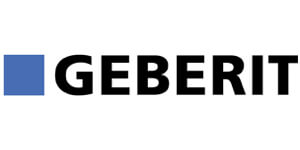 Click here to view and download the range of Geberit brochures.
Geberit – Specialists in the concealed cistern
The classic in modern bathroom installations
Geberit concealed cisterns are the classic of modern bathroom installations and have been installed a million times over around the world for more than 40 years. They are known for their well-known reliability. Every cistern is leak-tested before it is delivered. The 25-year guaranteed spare parts availability provides long-term security. Optionally available with dual flush or a large flush volume. The Geberit concealed cistern Sigma 12 cm can even be restricted to 4.5 litres, which makes it exemplary with respect to water consumption. As a result, it has achieved consistently high scores on the WELL label.