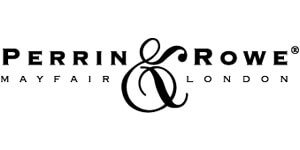 Click here to view the complete Perrin And Rowe brochures.
Perrin & Rowe: The fusion of function and beauty; durability and desirability.
The strength of the Perrin & Rowe brand is built upon a clear understanding of the requirements in the luxury sector: product reliability, durability, quality and real value for money.
Renowned for its unrivalled quality and an exacting attention to detail, Perrin & Rowe's wide and varied product portfolio includes kitchen taps, bath and basin brassware, bathroom accessories and bathroom chinaware.
Perrin & Rowe's products are outstanding examples of design excellence combined with cutting edge precision engineering. Our products are not mass produced; instead we concentrate on perfecting each individual hand-built product in our UK manufacturing facilities.
Our reward – Perrin & Rowe products have consistently been specified and installed in the most stunning and luxurious hotels, resorts, spas and private residences around the World.
The Perrin & Rowe Promise
All products are:
• Manufactured in the UK from the highest quality raw materials available;
• inspired by innovation and driven by engineering excellence;
• manufactured employing the latest available technology and made from low lead brass;
• plated to a thickness that exceeds the industry standards. This additional plating will ensure a deep, protective coating that is resistant to wear and tear as well as pleasing to the eye;
• assembled by hand and individually water tested to ensure peace of mind;
• made to include bearing rings and engineering 'O' seals on handles and spouts to ensure maximum durability. This feature prolongs the service life of the product and gives Perrin & Rowe products a stable"wobble free feel";
• made with ceramic disc valves supplied by the world's leading ceramic cartridge manufacturer. Valves are repeatedly tested up to 500,000 life cycles, (turned on and off with pressurised water), this equates to at least 25 years of use in a domestic installation;
• specifically manufactured for each market. No additional adapters or converters are required for installation.