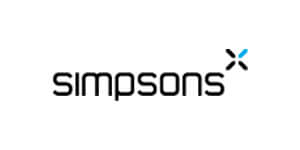 Simpsons
For over 20 years as a leading British supplier, we have strived for quality and perfection that we are now renowned for in the design and manufacture of premium shower enclosures and accessories. Excelling with a vast, exciting and instinctively innovative product range has led us to become one of the most pioneering companies in the UK.
Simpsons has developed a plethora of designs with cutting edge technology to o'er exceptional value and excellence in design that's tailored to your individual needs. From minimalist, angular styles to softly curved elegant designs with peerless function, there's an expansive choice of ranges, beautifully finished to suit all forms of showering.
Using advanced techniques, our standards are unrivalled in offering you exceptional value and excellence in design. Choose from our sleek, deluxe frameless screens with beautifully clear glass to modular wetroom solutions. The Simpson's Bespoke Service provides an additional opportunity to achieve a smart look that meets your design aspirations and fulfils personal preferences.