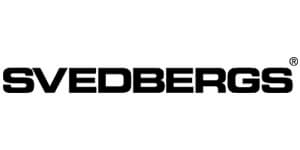 Click here to view the complete Svedbergs Catalogue.
Svedbergs was founded in 1920 and have been making quality bathroom furniture since 1962. Today we are the market leader in the Nordic region and our company noted on the Stockholm exchange since 1962.
Product development, design and most of our manufacturing takes place at our head office in Dalstorp, South West Sweden. We are proud to make the complete bathroom – which includes all you need to create the perfect bathroom for you. We make mirror cabinets, vanity units, steam showers, spa baths, basins and much more. One advantage of dealing with Svedbergs is that you can order your complete bathroom from one manufacturer – thus make delivery easy – as all your good will arrives in one singe delivery. Another advantage is that you can rest assure that colours and finishes match throughout your bathroom.