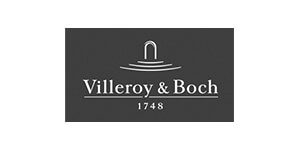 Click here to view the complete Villeroy & Boch Catalogue.
Villeroy & Boch – Experience Culture
Founded in 1748 in the heart of Europe, today a world-famous brand. Villeroy & Boch looks back on a rich tradition and has developed a culture from its very beginning. This has resulted in a quality and diversity that cannot fail to impress. Our products embody classical elegance, the beauty of nature or urban design. Discover a special selection of our bathroom collections in four style worlds: Classic, Country, Metropolitan and Easy. Whatever your personal
style, with Villeroy & Boch you can experience culture in your own home.
The name Villeroy&Boch is a promise. A promise of products whose outstanding quality is evident at first glance. This is because they meet the highest requirements of material and aesthetics in every single detail. Shaped by a deeply rooted culture of innovation, Villeroy&Boch regularly transforms visions into reality. After all, the more than 265-year company history stands for unparalleled experience and skill.
Quality and performance from the very beginning
These are reflected both in the selection of high-quality materials and in the last critical glance of our experts. In impact and scratch-resistant ceramics that are outstanding on the strength of their durability, ease of care and excellent hygiene properties. In furniture that has characteristically high quality surface structures and colour plus beautifully sealed edges and corners. And in material innovations such as TitanCeram or Quaryl®, which open up completely new possibilities as far as form is concerned. Paired with state-of-the-art manufacturing methods, we create products that will be a tremendous source of delight from day one, and that will continue to delight for a long time to come.