Waters Baths of Ashbourne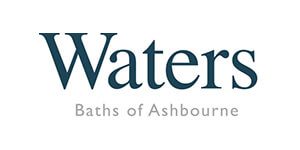 Click here to view the complete Waters Baths of Ashbourne catalogue.
What makes the perfect bath?
For some it's slipping into steaming hot water, for others a cool quick dip to awaken the senses, or a luxuriously long, sud-filled soak.
When it comes to accompaniments, candles, wine, music, the list is almost endless.
No matter how you enjoy your bath, we believe it should be exceptional every time.
That's why we bring together traditional qualities, such as handfinishing,
modern styling, innovative manufacturing techniques and quality materials.
You should never just have a bath, you should love your bath…