If 2019 were a leap year then tomorrow would be February 29th. But instead we move straight to March 1st. Which means, in effect, that we have lost a whole day this year!
Add to that the fact that the clocks spring forward at the end of March and there goes another hour into infinity.

Time is precious and not to be wasted. It is important to make every moment count. As part of this we need to do all we can to build enjoyment and pleasure into even the most mundane daily tasks.

Time for a new bathroom?
At Stone and Chrome our lifelong passion has been to design and create beautiful bathrooms. Bathrooms that bring joy into the daily routine of life. The bathroom pictured below is for a client who wanted a classic contemporary feel to their new bathroom.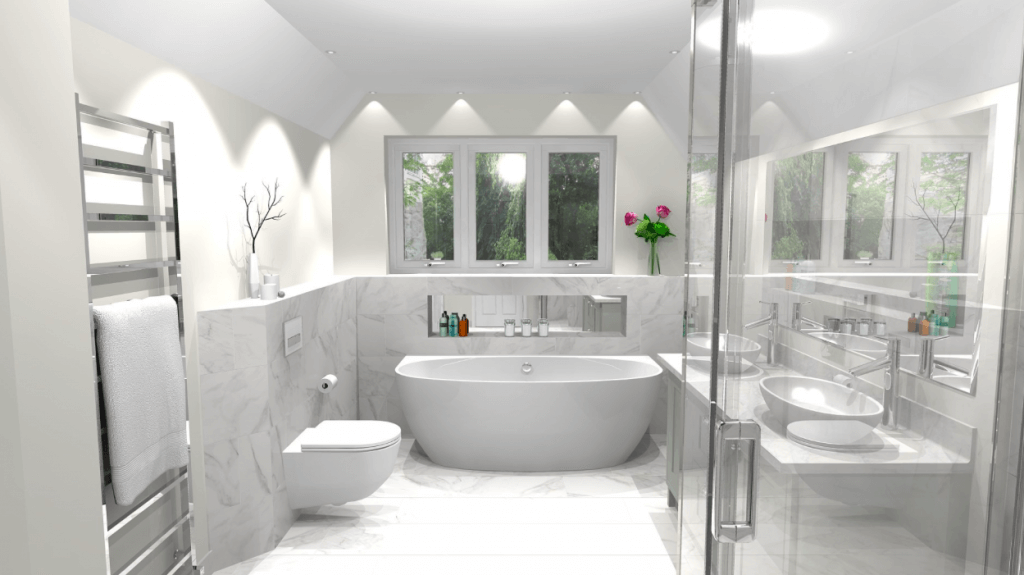 Just imagine how good you would feel getting ready for work in a bathroom like this rather than the possibly tired bathroom that you are using at the moment!

So why not consider a new Stone and Chrome bathroom this year? If it is something that you keep putting off, perhaps now is the time? Fast forward a year – to February 29th 2020. Do you really want to still be using the same old bathroom as you are now?

Don't put off having a new bathroom
Many of us are reluctant to start on home improvement projects because it all just seems like too much effort. And of course there is the cost to consider.

But let's put your mind at rest on both those factors. At Stone and Chrome we can work within any budget. We will discuss with you what is and is not possible within your planned budget, so that you are clear about the choices available to you.

The other major offputting factor is the hassle. But at Stone and Chrome we understand that and will make the whole process as smooth as possible. And it will all be worth it when you can enjoy your new bathroom every day!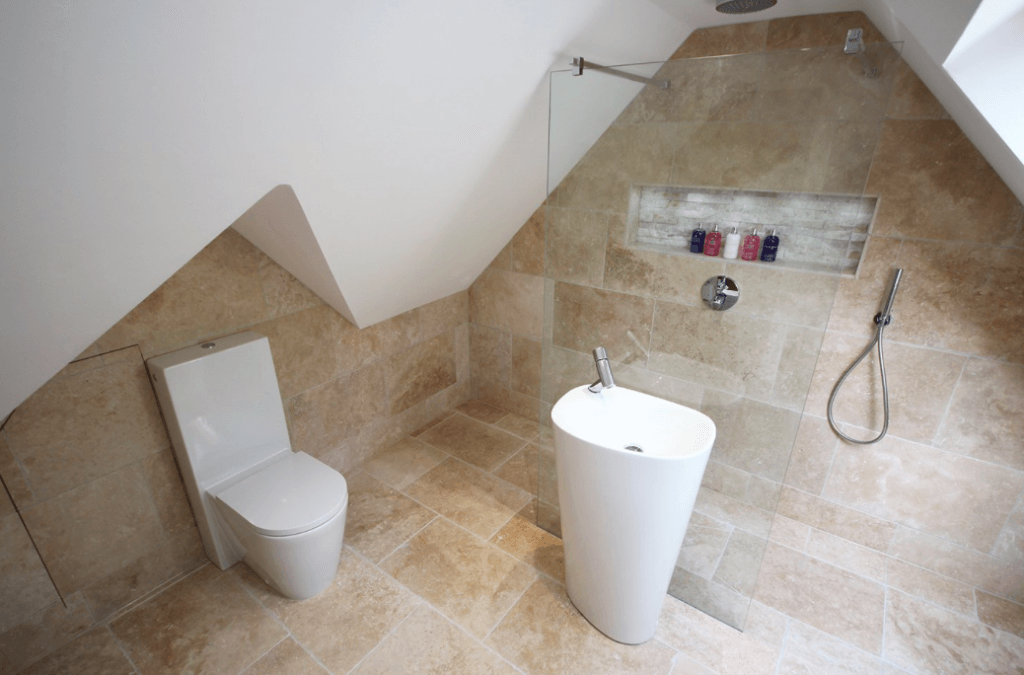 How to plan your ideal bathroom
Here's what will happen when you decide to have a new Stone and Chrome bathroom:
The first step is to visit us in our Camberley showroom. You will be able to see a wide range of bathroom and wetroom designs and products and we can spend time with you discussing your ideas and requirements.
We will then need accurate measurements of your bathroom. We can either come to your home to take our own measurements and pictures, or you can provide your own and answer a series of questions to help assist us during the design process.
The next step is for us to use our high quality computer aided design (CAD) software to produce initial design diagrams for your new bathroom. The software enables us to produce very accurate designs, that can also provide you with first fix plumbing diagrams.
The design diagrams enable you to visualise exactly how your bathroom will look on completion! You will have the assurance that everything is going to fit and will also be able to discuss any changes that you would like to see. Our experienced designers will also help you to incorporate unusual and innovative features into the designs, such as bespoke storage solutions or lighting effects.
Needless to say, we will use some gorgeous high quality products in your new bathroom. We use a lot of natural products in our bathrooms and are able to produce bespoke items in our designs. Additionally, many of the high end products we use – such as Laufen, Hansgrohe, Clearwater, Catalano, Merlyn – are available in CAD format so in the design process you can see what the products would look in your bathroom to help you make the best possible choices.
So what are you waiting for? Time is racing past so why not start enjoying your new bathroom this year rather than next? Come and see us at our Camberley showroom to get things moving in the right direction!