If you ever need a good topic for dinner party conversation then ask people whether they prefer a bath or a shower. Light the blue touch paper and watch the conversational flames light up!

The bath versus shower debate is always an ongoing one. There are advantages and disadvantages to each and – whilst many people are happy to use both depending on different circumstances – there are others who are firmly entrenched on one side rather than the other.

Different types of shower

In today's fast-paced life, many people tend to have a quick shower rather than languish in a bath. This trend is reflected in the fact that there are now some homes that do not have a bath at all, but just a shower. Such homes can be ideal for young couples, particularly young professionals who are always on the move. A shower may be seen as quicker and more convenient than a bath, so the fact that a home does not have a bath is not necessarily a disincentive for them to buy or rent it.

But today's showers come in many shapes and sizes. So whether you have a home that just has a shower, or are looking to install a new shower or replace an old one there is a wider variety of choice available. Let's take a look at some of our favourite showers at Stone and Chrome: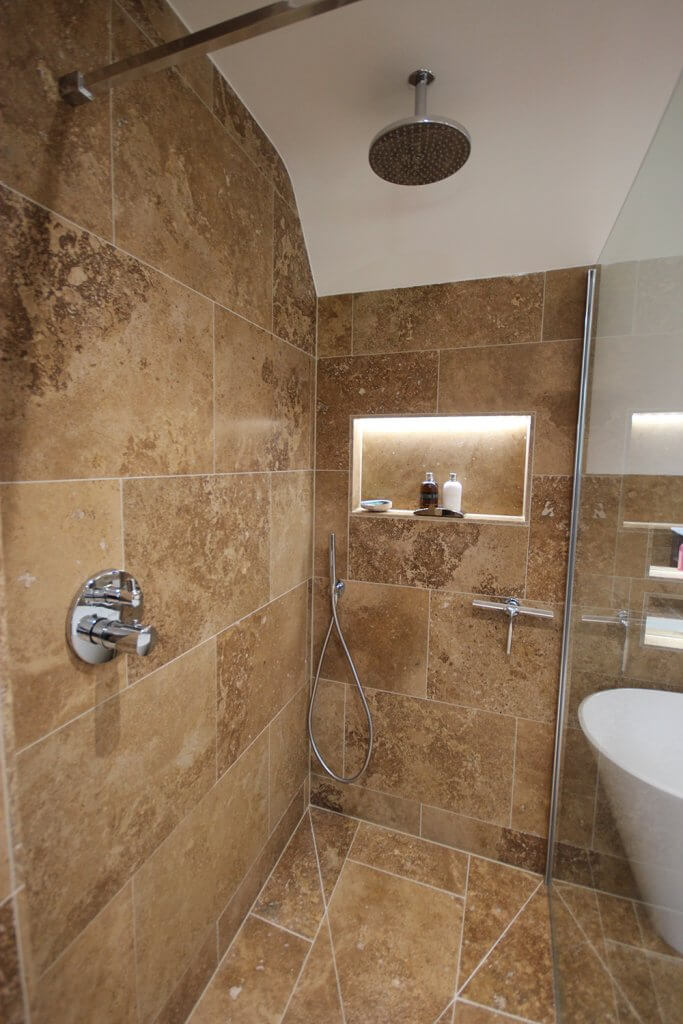 This wonderful large walk in shower is part of a warm and inviting ensuite that we recently installed. It combined a wet floor system from Impey Showers with a panel and deflector from KUDOS Showers. It features a Hansgrohe Axor Uno2 concealed thermostatic mixer which controls both the overhead shower and the handshower and can be turned on before getting into the shower. The bathroom is given its warm ambience by our fabulous Noce Travertine stone tiles.You can take a look at the whole project here.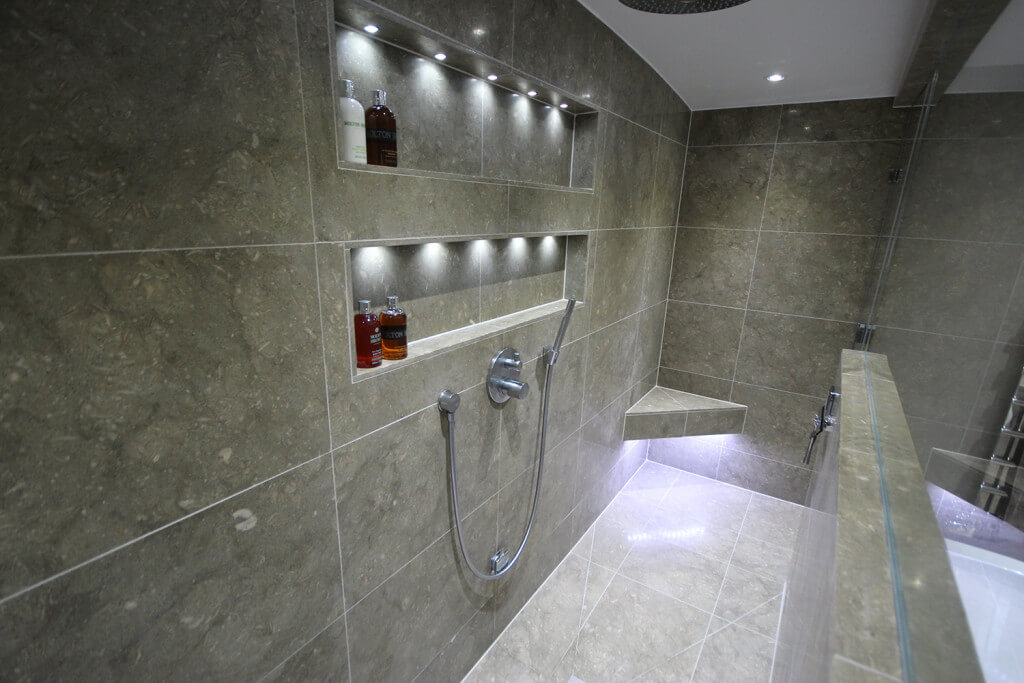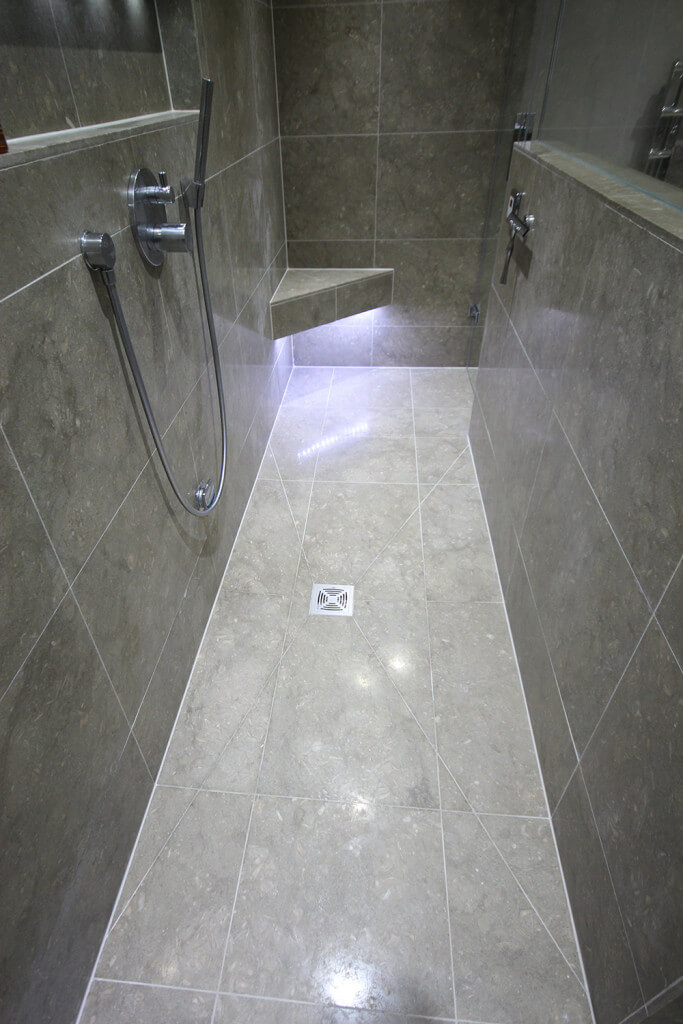 This fabulous steam shower is one of the largest steam shower rooms we've ever installed! The shower room – which forms part of a stunning luxury master en-suite – is big enough to feature heated seating with LED lighting. The shower itself consists of a Hansgrohe valve with a Raindance showerhead and pencil kit. It also has a curved ceiling, so if the steam condenses on the ceiling it will run to the side and down rather than falling onto you. The whole room is!tiled in our Premium Marine Fossil limestone. You can take a look at the whole project here.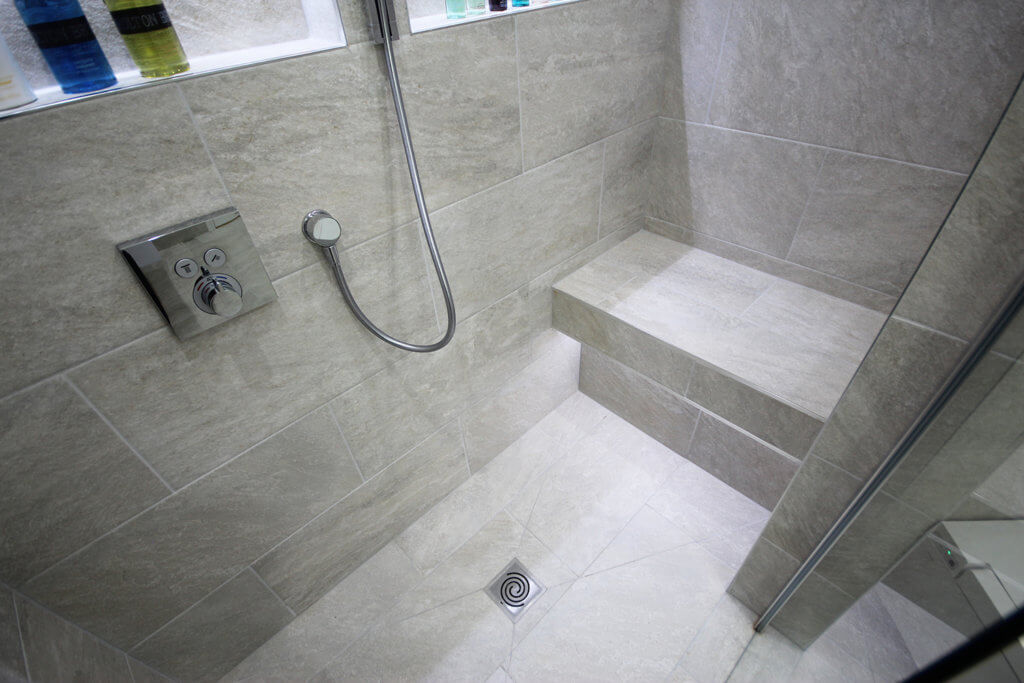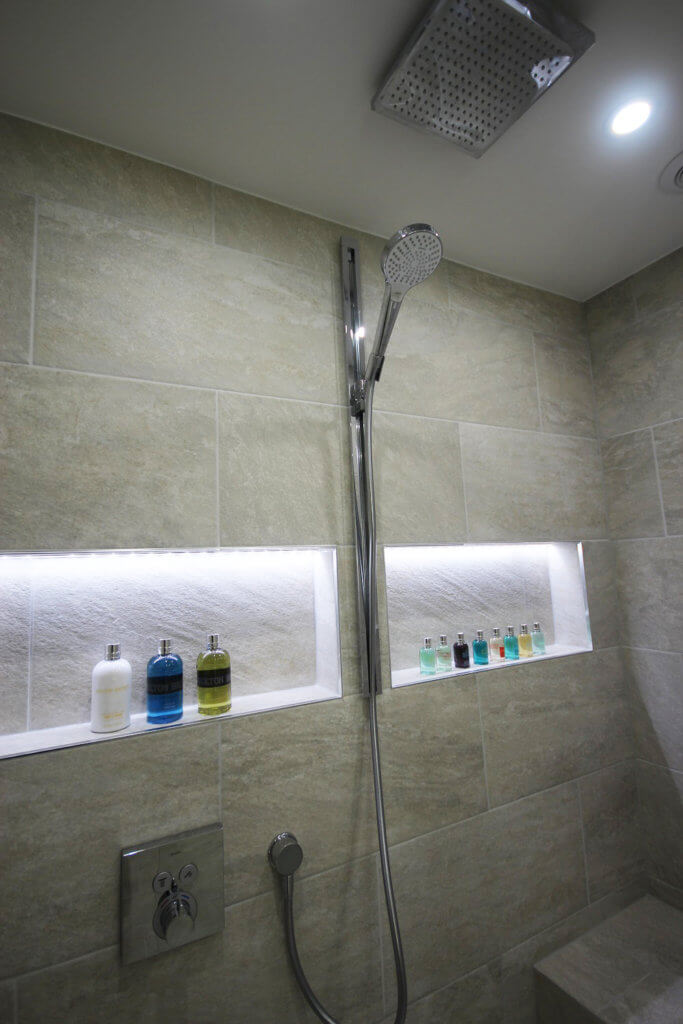 This porcelain tiled family wet room features a large shower across the back of the room. This lovely shower has the convenience of both an overhead shower and a hand shower, both push button controlled by a Hansgrohe ShowerSelect valve. Because of floor construction of this particular property we had to raise the Impey Showers wet floor system slightly off of the floor: which just proves that anything is possible in bathroom design! The shower also features heated seating and two large storage recesses with LED lighting. You can see the complete project here.
Come and visit Stone and Chrome!
So hopefully we have been able to give you some ideas for showers that you may not already have been aware of. And next time we will take a look at baths: we have some stunning ranges to show you!

Meanwhile, to see some of our showers and baths in more detail why not pay a visit to our Camberley showroom? We would love to welcome you and show you some of our beautiful bathroom and wetroom displays. We look forward to meeting you soon!