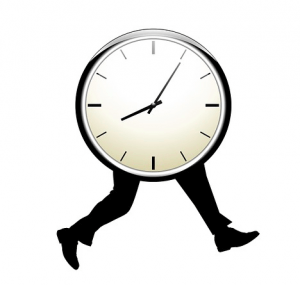 Spring forward – fall back.   Did you remember to put your clocks back last night?!
Putting the clocks back feels like the final nail in summer's coffin and the full onslaught of autumn, rapidly followed by winter.  Even if there have been some bright sunny days it's as if we are now admitting defeat and putting in measures to deal with the fact that the dark nights are upon us.
So as you read this your body will probably think it's an hour later in the day than it now actually is.  Which begs the question, what should you do with your extra hour?   As you know, at Stone and Chrome we love our bathrooms – so here are five  ideas for enjoyable uses of your hour in your bathroom :
Take a long bath
Having a long bath can seem like an indulgent but you do have that extra hour to use so why not?   Even better if you have a whirlpool bath and can enjoy the benefits of a soothing massage – perhaps even with chromotherapy thrown in!
Mini spa time
Our last blog looked at the benefits of baths and showers: incidentally Boots also then did an article on the same topic so it's obviously causing a bit of a debate!   But if you prefer a shower then why not use your hour for a mini spa time?  Particularly if you have a steam shower – as featured above – you can have a thorough cleanse and detox and end up feeling lovely and toasty!
Be entertained
The wonders of technology mean that now you can combine your bathroom experience with your favourite entertainment!     Whether it's your best ever feelgood film or music that either soothes your soul or stimulates your mind, the choice is yours!  Both are shown in the above image: and what better accompaniment than a glass of something cool and fizzy!
Declutter
For some of us, the changing of the season brings a new sense of energy and we want to get things done. So you may choose to use your hour to declutter your bathroom.   At Stone and Chrome we have a wonderful range of clever bespoke storage solutions that enable your bathroom to look amazingly decluttered!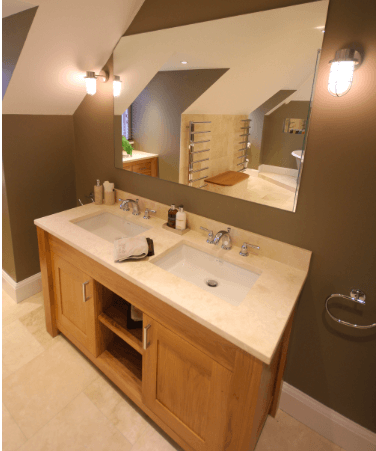 Seasonalise  
You can seasonalise the look of your bathroom just by changing some of the accessories in it.  For example, to make it look more autumnal how about adding some candles and toiletries in autumnal colours of red, orange and gold?
Also for a bit of help with this don't forget our fantastic competition running till the end of October in which you could win a lovely Jo Malone room diffuser!   Click here for more details of how to apply.
But what if your extra hour in your bathroom makes you realise that it leaves a little to be desired?  That it is not a place in which you can relax but a place which is crying out for some work to be done?  Here is where Stone and Chrome can help!
Invest a little more time in browsing through our galleries of beautiful bathrooms.  They will inspire you to visualise ways in which you could refurbish your bathroom to make it the beautiful place you want it to be.   Then to take things a step further, why not get in touch with us to arrange a visit to our Camberley bathroom showroom.  You will be able to see first hand some of our wonderful bathroom and wetroom displays, fully tiled with natural stone.   
Enjoy your extra hour today, and we hope that it results in some relaxing time in your bathroom – both now and in the future.