So here we are. Christmas already.
In many ways 2020 has really dragged. It has been a very difficult year for so many people. It is certainly a year that we will be glad to see the back of. So much of what we used to regard as normal life has changed. And so many events of all kinds have had to be cancelled and postponed. In some ways, every day has just been like every other day.
Yet in other ways, 2020 seems to have flown by. It seems hard to believe that it's Christmas. It seems to have crept up on us this year, especially with the restrictions and uncertainties that we are living through.
Whatever you are doing this Christmas, and whoever you are and are not able to be with, you are likely to be spending a lot of time in the kitchen. So to bring some Christmas cheer, why not try and fast forward 12 months, and imagine yourself in happier times, Christmas 2021, in a brand new Stone and Chrome kitchen?
A new kitchen for 2021?
If you have been considering a new kitchen, but have not been able to do this in 2020, then it's time to start planning ahead for 2021. The problem is that as soon as you mention to friends and family that you are planning to do this, everyone wants in on the act. You will get everyone's opinion – whether you want it or not – about what they think you should do.
By all means listen to these opinions, but the important thing is that you do what you want to do. Don't be swayed by others, but think about what is right for you.
Christmas is an ideal time to gather your thoughts. You need to decide what is important to you in a kitchen. What are your favourite appliances, where do you like to prepare your food and what kind of storage do you need are three of the questions you need to ask yourself. Also think about whether you want your kitchen to be completely open plan or to have different nooks and crannies for different purposes.
Your kitchen does not need to look the same as anyone else's, it needs to fit with the lifestyle and personality of you and your family. At Stone and Chrome we understand this, and will do all that we can to make your dream kitchen a reality.
What is so special about Stone and Chrome kitchens?
The most special thing about our kitchens is you. You are our customer, so you are the most important priority when designing and installing a new kitchen. There is no point in us creating the most spectacular kitchen if it is not exactly what you want. So we will ensure throughout your kitchen design and installation process that we are giving you the kitchen that you really want. Not the one that we or anyone else thinks you might like. But the one that truly is your dream kitchen.
Of course, there are many other reasons why a Stone and Chrome kitchen is so special! 
Here are five to start with:
We are a family business with over 30 years experience and have a genuine passion in our work. 

Our kitchens are completely handmade in the UK, using a combination of traditional joinery methods and modern machinery.

Our kitchens are built from responsibly-sourced sustainable solid timber, preserving the forests for future generations.

Our kitchens are incredibly strong and durable. They are built to last a lifetime.

We use only industry-leading brands for our appliances, worktops and paint so that we deliver the quality you expect and deserve.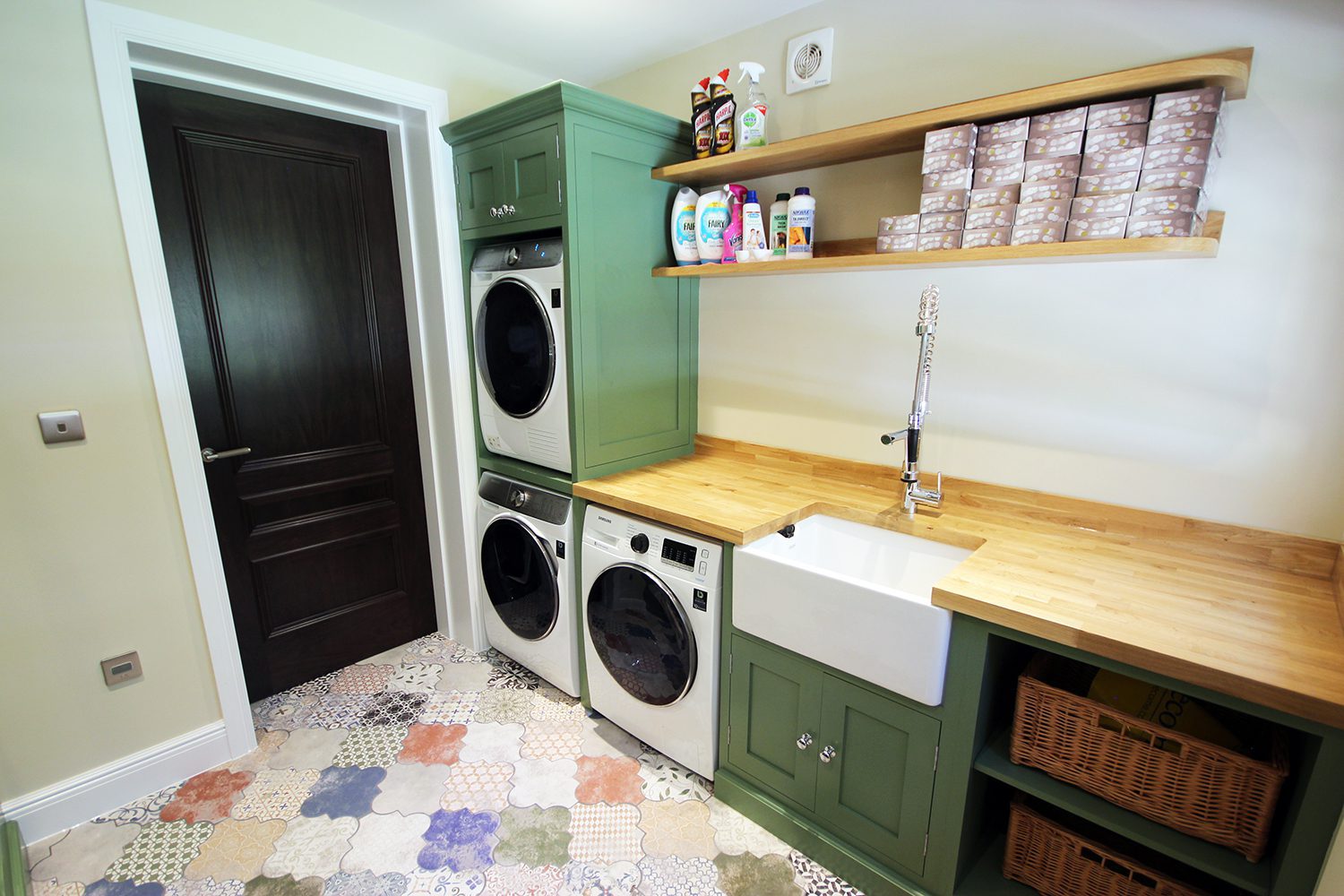 So, if you want a new kitchen in 2021, please come and visit us at Stone and Chrome. This time next year, you'll be glad you did!
Whatever you are doing this Christmas, we wish you all the best from all of us at Stone and Chrome. Here's hoping that 2021 will be a much better year for everyone.