So today is Halloween. The darker nights are here and, even though the fate of Brexit has now been postponed, many of us are still anticipating a big fright night tonight. Hopefully you have plenty of supplies to satisfy the most demanding trick or treaters. Perhaps you have even gone the extra mile by carving pumpkins and decorating your home.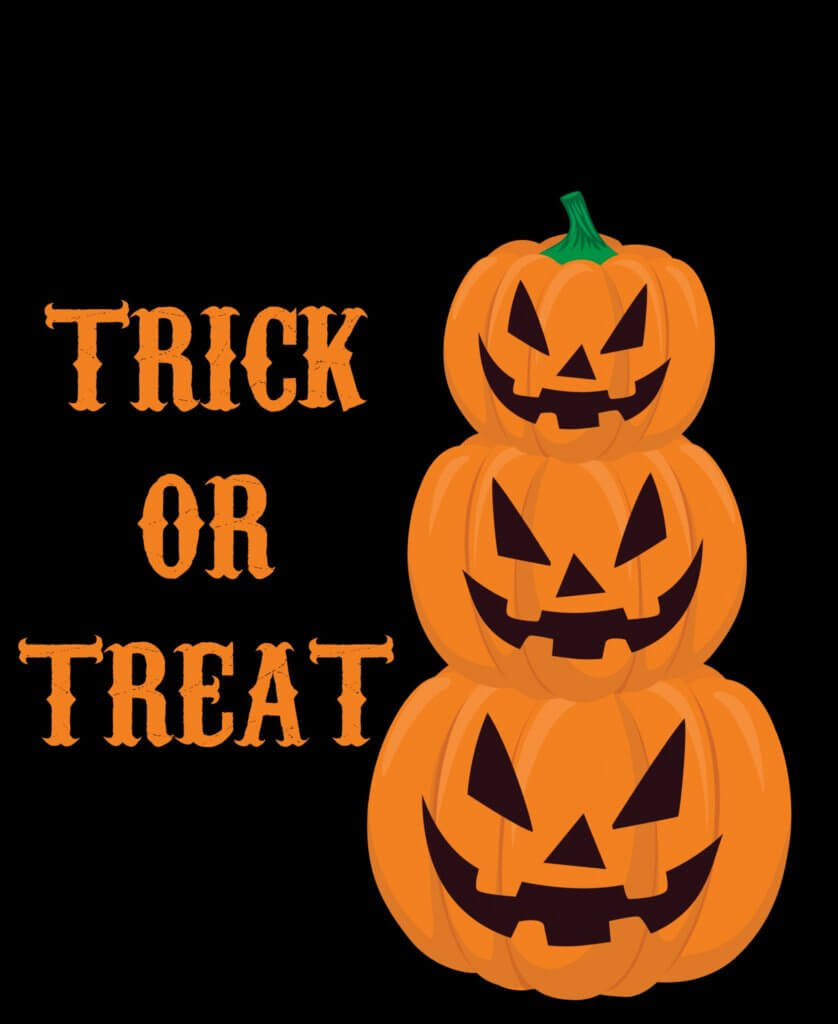 Bathroom horror movies

Halloween is a time when we often feel like watching a good old horror movie. Have you noticed how many of them involve bathrooms? Top of that list just has to be Psycho, with its infamous shower curtain scene. But bathroom scenes have also featured in many other horror movies, including IT, The Shining, Pet Sematary, Nightmare on Elm Street, Slither, Shivers and What Lies Beneath – to name but a few. It seems like a bathroom setting can really capture the imagination of a script writer.
Real-life bathroom horrors

But horror can also lurk in our bathrooms in real life. Many of us put up with unsatisfactory bathrooms for years, assuming that it would be either too expensive or too much hassle to put things right. Recent research by Hansgrohe listed the following ten major annoyances in bathrooms:

Dirt, limescale or mould
Lack of ventilation
Low water pressure
Room temperature either too cold or too warm
Not enough shelf space
Waiting for the right water temperature in the shower
Dripping taps
Showerheads that are either too low or too high
Dripping shower walls after taking a shower
A shower spray that is either too strong or too gentle.
It's very common to just put up with these issues. But stop and think of the amount of time you spend in the bathroom each day. Wouldn't it be so much nicer to have a horror-free bathroom that puts you in a good mood for the day or evening rather than constantly working round the problems that are there?
Bathroom installation horrors

You may be thinking of having a new bathroom but are worried that the installation process itself is going to bring yet more horrors. Consumer group Which? recently found that the top six problems that people experience during bathroom installation are:

Taking longer than planned
Poor quality workmanship
Wrong parts being delivered
Incurring extra costs during the installation due to extra work being needed
Installation being delayed due to either the installer or parts not being available
Components not fitting as well as they should.
If you have experienced any of the above then you know just how annoying and frustrating it is: and how long it can take to get things sorted out. Yes, there are things you can do in this situation – for example, claiming against the retailer or trader. But how much better to avoid these problems in the first place.
A new bathroom without the horrors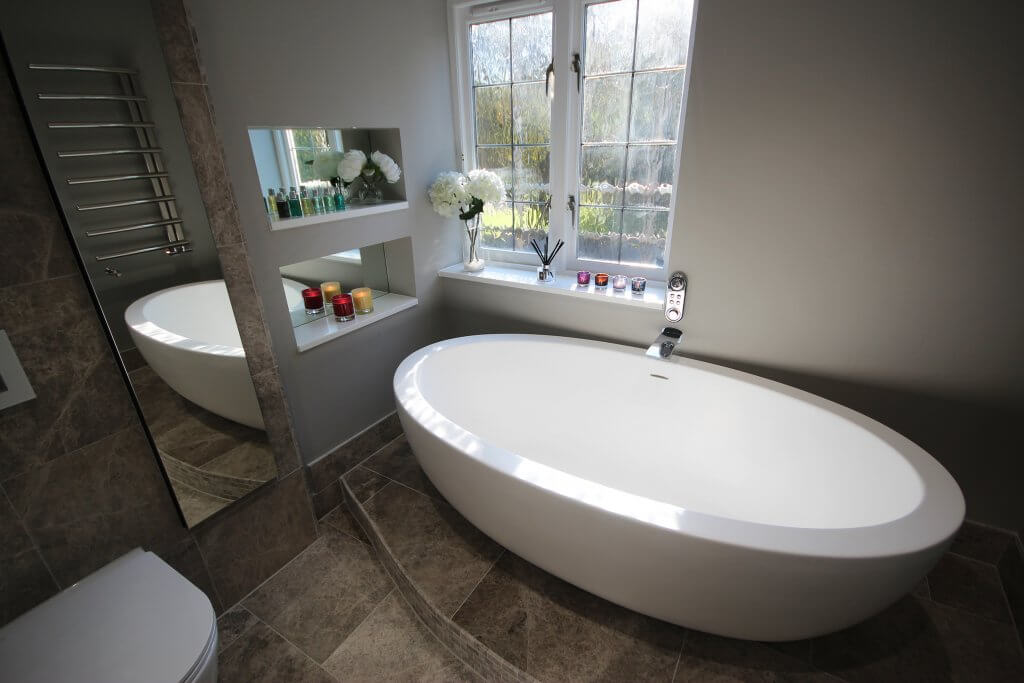 The best way to avoid bathroom installation horrors is to choose your supplier wisely. At Stone and Chrome we want to share our passion for bathrooms with you and to ensure that you are happy with your new bathroom every step of the way. From the moment you set foot in Stone and Chrome's Camberley bathroom showroom we promise to give you the kind of high quality experience that you are looking for.

At Stone and Chrome we can provide bathrooms for any size of budget: no job is too large or too small! We are happy to mix and match brands so that you get the best value for your money. We supply a wide range of high quality bathroom products from many different sources and also have our own range of bathroom furniture. So we can tailor our designs to suit the size and space you have available in your bathroom.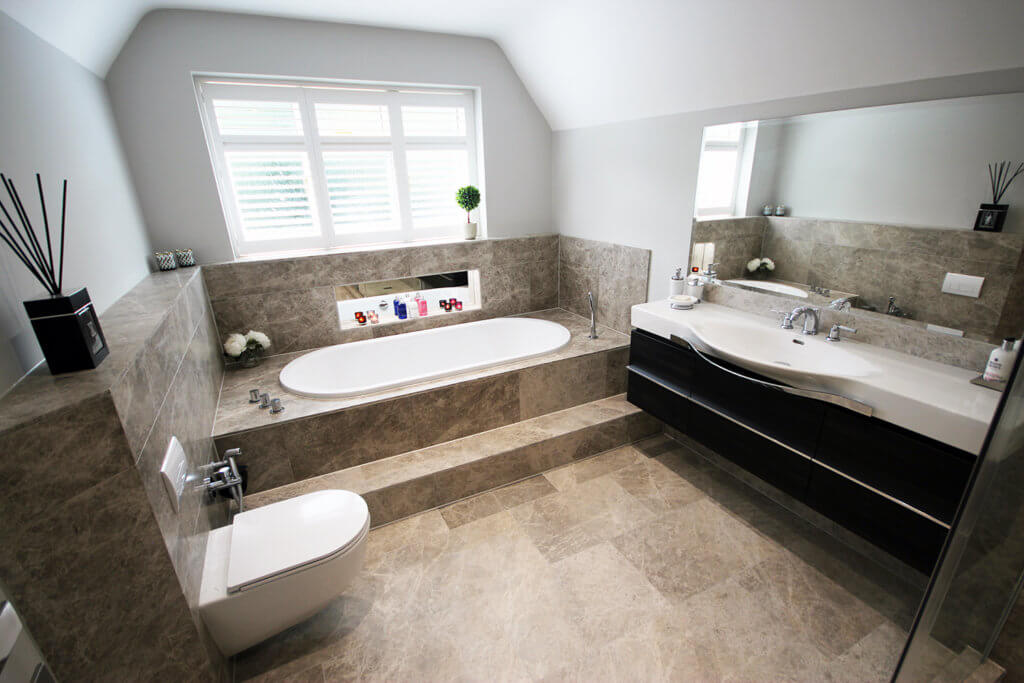 We use the highest quality computer aided design software to enable you to see a 3D image of just how your bathroom will look on completion, and ensure that you are fully involved in what is happening. Then during the installation process you will have the assurance of the highest standards of service that we have developed in our many years of experience in the industry. We also provide any additional support that you need after installation to make sure that you are completely happy with your new bathroom.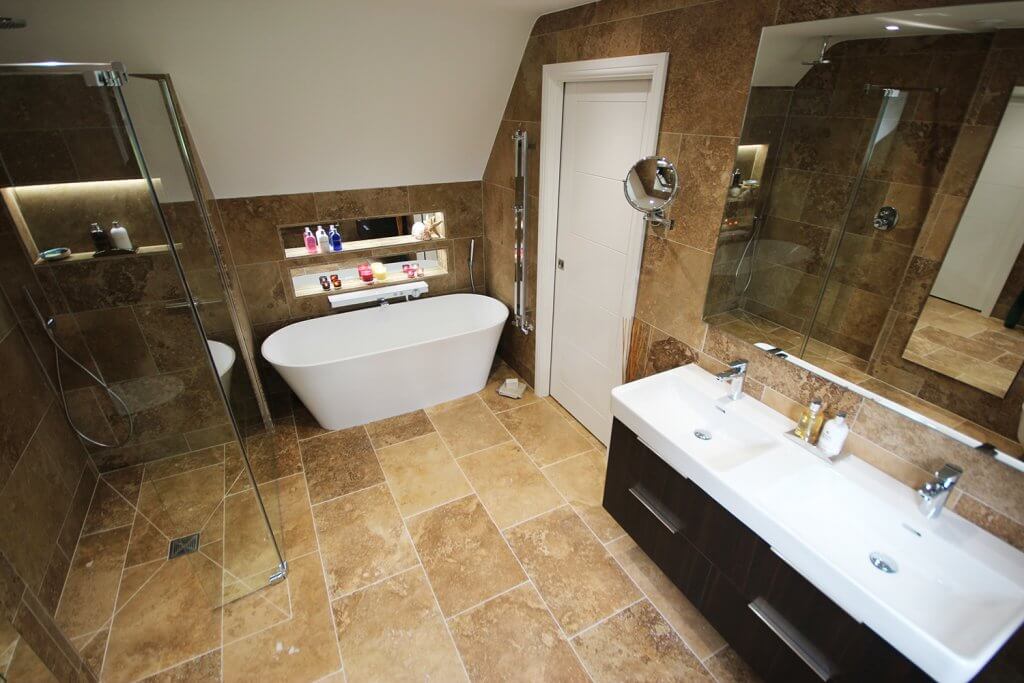 So this Halloween why not decide to leave the bathroom horrors behind? Start by arranging to visit our Camberley showroom where you can see a range of our beautiful bathrooms and wetrooms. We would be delighted to discuss your ideas and requirements further, and to help you move forward on your journey to a beautiful new Stone and Chrome bathroom.