The recent rainy weather has brought our late summer to an abrupt end! It already seems months since we have had any dry warm weather, even though it is actually only a couple of weeks ago.It has definitely not been a dry October so far!

But for some of our readers it is indeed very much a dry October ….
Sober October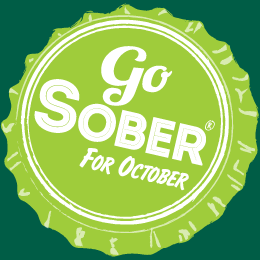 Many people in the UK are are currently doing Sober October. This is an annual initiative organised by Macmillan. It encourages people to become "Soberheroes" and forego alcohol for 31 days during the month of October. The aim of Sober October is to raise sponsorship money for saying no to the booze, money which will then be used to help people living with cancer.

Drinking has gradually become an acceptable part of daily life in the UK, and even though most people aim to have a few drink-free days each week, it can still feel quite daunting to give it up for as long as a month. But we are now halfway through October, so well done and keep going!
Open plan living

As you will be aware, Stone and Chrome are now offering kitchen design, supply and installation as well as bathrooms. We are very much into the trend of open plan living, and appreciate that our customers love nothing more than to spend time entertaining friends and having a few drinks – alcoholic or otherwise – and food. 

That's why our kitchens are designed not just as functional work spaces but as open plan entertainment hubs. Beautiful stylish rooms where food preparation can take place in parallel with fun quality time with family and friends.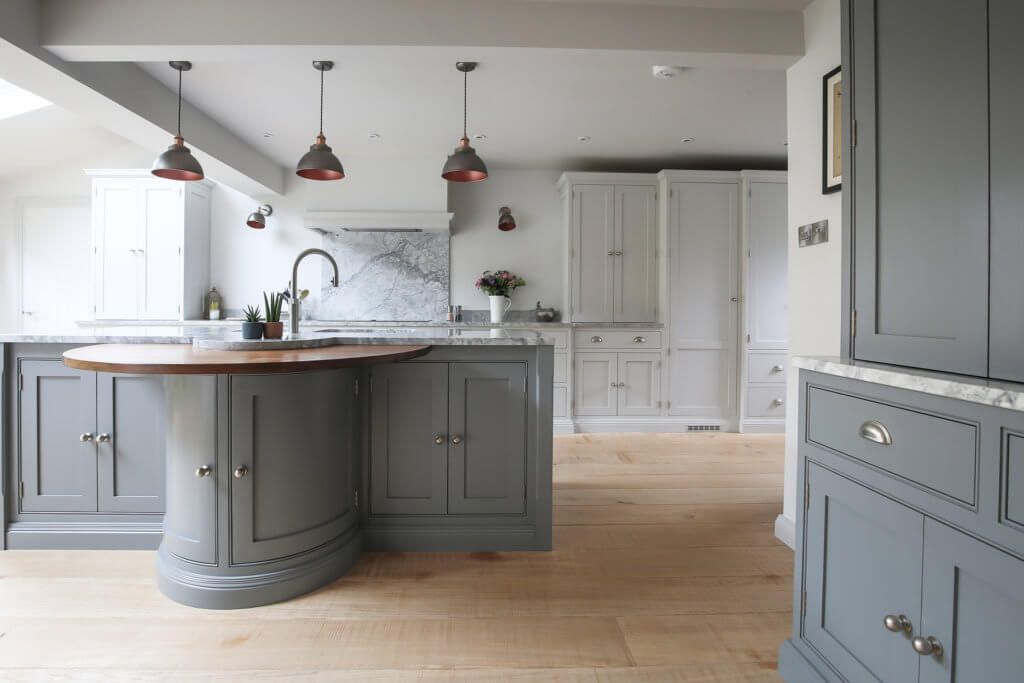 Let's take a look at some of our fabulous kitchen designs that illustrate this perfectly.
Kitchens to drink in

Whether or not you are drinking – this month or any month – Stone and Chrome have got you covered! The first image below shows our fabulous inbuilt Kaelo wine chiller, whereas the image beneath it shows our Super Abode hot tap that immediately dispenses hot water just right for that warming cup of tea or coffee.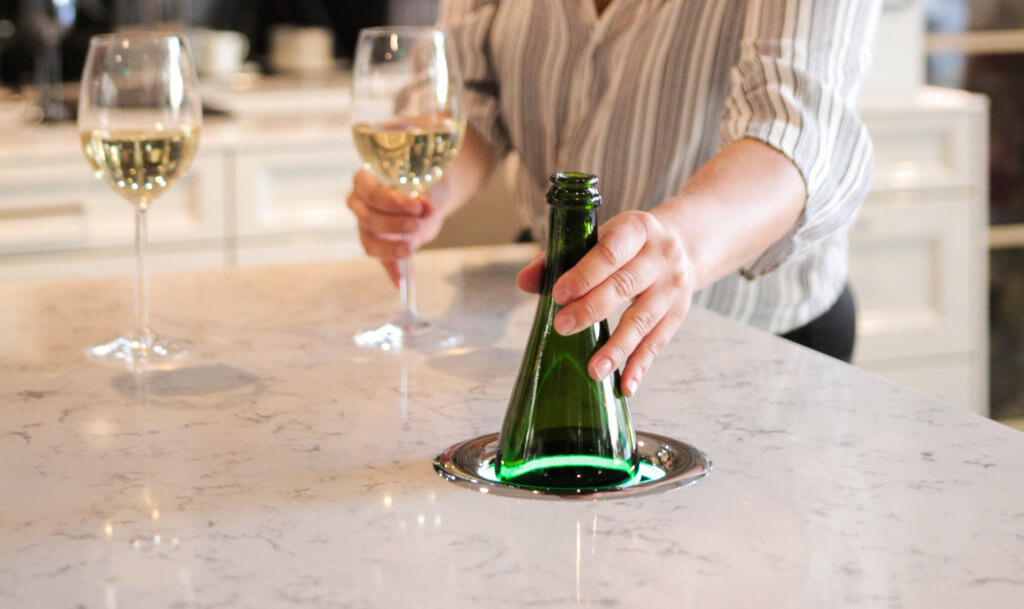 Whatever you like to drink, our kitchens have plenty of room for you and your friends to stand around, glass or mug in hand, while you put the world to rights!
Kitchens to eat in

Nowadays many people scarcely use their dining room table; some homes no longer have one. Instead, all the eating takes place in the kitchen. Our kitchens manage to achieve the best of both worlds: smart and stylish enough for a special dinner party but also relaxed and casual enough for everyday family living.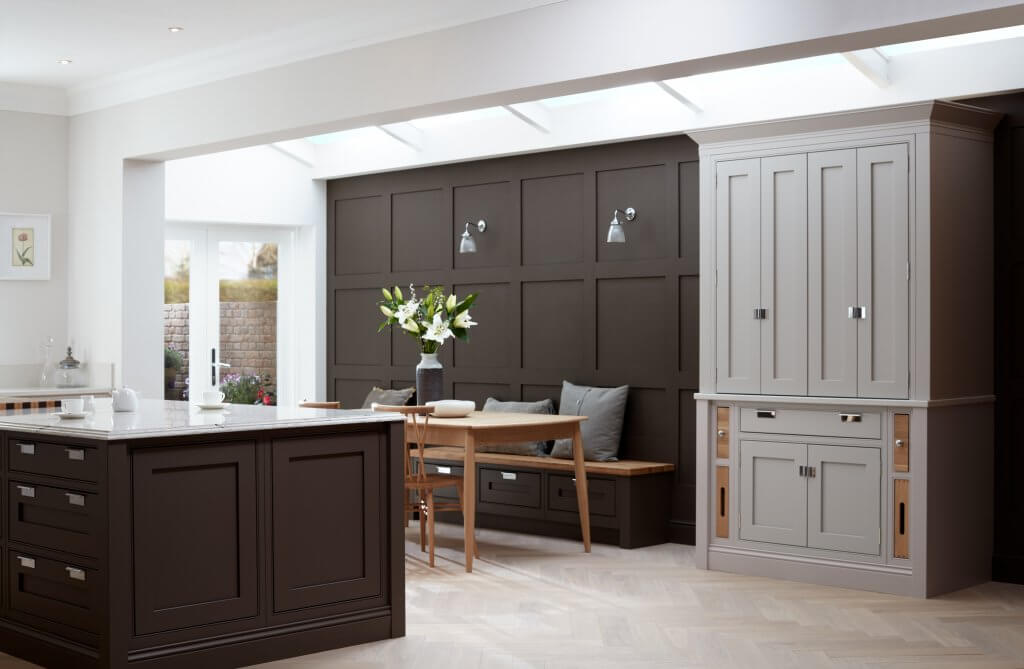 Kitchens to live in

More and more, kitchens are becoming the true heart of the home. A place where the whole family can be together, each occupied in their own individual activities but also with that special feeling of togetherness that is so important. Particularly as autumn takes hold, and the nights are darker, it's lovely to have a warm cosy place for everyday living. A shelter from the storm: a dry October whatever the weather is doing!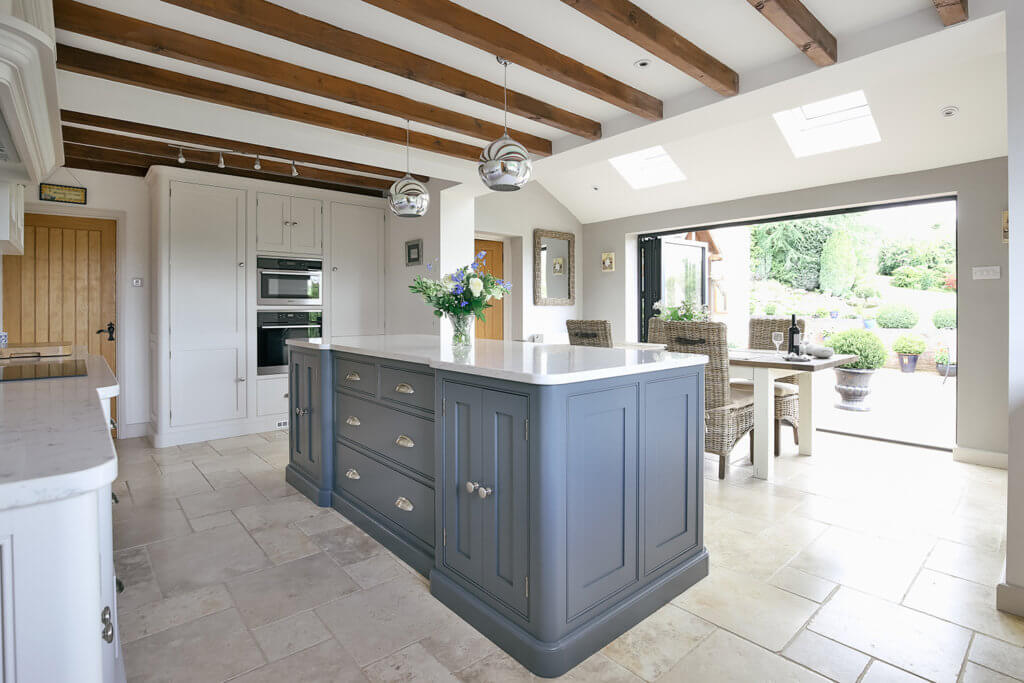 So this autumn why not start planning to make your kitchen into a Stone and Chrome kitchen? A place where you can enjoy all the benefits of open plan living, and which will become the heart of your home. 

As a starting point, come and see Stone and Chrome's new kitchen showroom in Camberley. You will be glad you did!