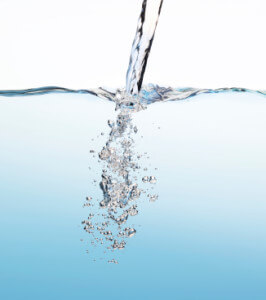 Yes you did read that right!  Your bathroom has a significant impact on the state of your hair!! Read on to find out more …
An article in the online version of Good Housekeeping magazine this week made the bold proclamation that there is one very simple thing you can do to give you shinier, more beautiful hair.   Sounds too good to be true – but apparently the secret is to shampoo your hair not once but twice.  The first wash removes dirt and residue from the hair, while the second wash enables your hair to benefit from the nourishing properties of the shampoo.
All well and good.  But as with all these kind of top tips there is the "small print": additional steps you can factor in to make your hair even better.  The main ones are:
wash your hair every day;

avoid using very hot water as this can cause your hair to lose its structure and colour;

ensure your hair is thoroughly soaked before shampooing;

take time to  work the shampoo into your scalp with your fingertips;

apply conditioner to the only to the ends of your hair.
Wonderful hair needs a wonderful shower!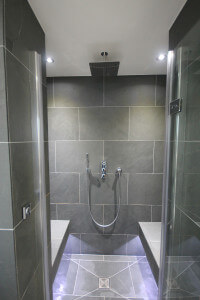 Reading through the above list, one thing becomes increasingly apparent:  to have wonderful hair it is essential also to have a wonderful shower!  For many of us, our shower experience leaves something to be desired.  Whether the cubicle is a bit on the small side so we bump our elbow every time we reach out for something, or the water flow is more of a trickle than a waterfall, or the accuracy of the temperature control is laughable … our shower needs as much tlc as our hair!
But you now need a shower with plenty of room, a reliable water flow and accurate temperature control.  Even better would be if it had some kind of seating to enable you to sit down while your hair is being treated.  But does such a paragon of virtue exist in showerland?
Well, the answer is YES – and this is where Stone and Chrome can help!  We stock an impressive range of showers from all the major luxury brands – see our supplier list here.  We are constantly seeking out new and innovative bathroom products and are also able to advise on energy and water saving ideas.   
The water in your home
When considering a new shower for your bathroom you need to consider carefully the best type of shower for your specific needs.  Start off by identifying the water system in your home.  This is usually either:
a water cylinder (heated by boiler or immersion heater)

a combination boiler

a gravity system (cold water tank in the loft space, and a water cylinder in the airing cupboard; using a shower pump to boost the water pressure).  
The type of water system you have in your home will determine the type(s) of shower that will be suitable.  
Different types of shower
You then need to choose the type of shower you want.  For example:
manual mixer showers that mix the hot and cold water together for your ultimate temperature control

thermostatic mixer showers that maintain a constant temperature, which can then be adjusted by the user

electric showers containing their own heating units
Stone and Chrome can provide expert advice on which types of shower are compatible with your water supply.
Now the fun part!
Once you understand the possible shower combinations and which would work best in your home, all you need to do is choose the style that you like best!   Have a look at the images below for some initial ideas then why not pay us a visit at our Camberley showroom?  We have full size bathroom and wetroom displays available for you to begin to envisage how different your shower could become.  Why not take that all-important first step and arrange your visit today?