Many people have the  subconscious assumption that home improvement projects are primarily for the younger generation.  In particular for growing families who need more space for everyone to fully function as they get older.  But this assumption is incorrect!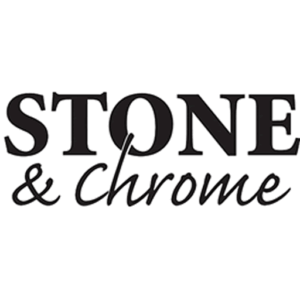 One only has to look at the popularity of property programmes such as Escape to the Country to see that many people who are slightly – or significantly! – past the first flush of youth are choosing to up sticks and move home.  Moreover, many of these people are open to the prospect of some kind of "project", to make their new home their forever home.
If this describes you and you have just moved or are looking to move – or perhaps are planning to stay where you are but want to make some long-lasting improvements – then read on to see how Stone and Chrome can help!
Aging in Place
In our first blog of the year – Welcome to 2017 – we referred to the annual Kitchen and Bath Industry Show in America that hosts over 500 leading brands in the kitchen and bath industry.  This year's show took place in Florida in January and we were very interested to see an emerging trend from the show for ensuring that homes are suitable for "Aging in Place".  This refers to homeowners choosing to renovate their current homes – whether they have been there 50 years or 5 days – to fit their future needs rather than risk losing independence in an unequipped home.   
This can be particularly important for bathrooms.  If you are planning a bathroom replacement or refurbishment this year then make it a bathroom for life – in every sense of the word.   A bathroom that you will enjoy to the full right now, but that is also a functional space that works for you both now and later in life.  Let's take a look at how these two priorities can go hand in hand to create the best bathroom for you.
A bathroom for life to enjoy now
First and foremost, your new bathroom is that it should delight you as you are now!  There is no point spending money, time and energy on a bathroom that you don't absolutely love.  Come and take a look at our Camberley showroom to see our displays of full sized wetrooms, steamrooms and bathrooms, all fully tiled with natural stone.  These will give you some great ideas and inspiration to get you started.   You will also be able to appreciate the the quality of our workmanship and the passion we put into our work.   You will be able to see how good a beautiful new Stone & Chrome bathroom could look in your home!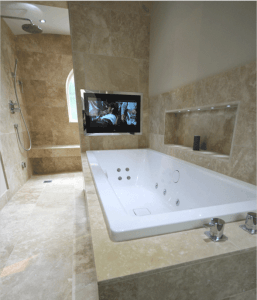 When planning your bathroom don't fall into the trap of thinking that gadgets and gizmos are just for the younger generation – or that they perhaps look a bit out of place in a luxury bathroom!  Why not treat yourself to a high end audio visual system, a whirlpool bath – or even a champagne bucket?  Whatever you need to enjoy life in your bathroom right now!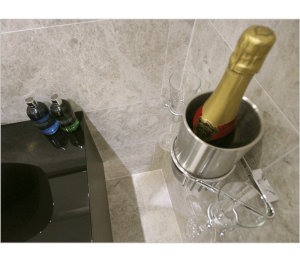 A bathroom for life to enjoy in the future
Whilst planning your new bathroom, consider embracing the aging in place trend too.  Think about what might be useful in your bathroom in years to come and include it now.  One of our personal favourites in this respect is a walk in shower.   There are so many different shapes and sizes that there truly is something for everyone!  See the images below for starters.   There are also additional options such as having seating in the shower – which can also be heated – and of course having a steam shower incorporated too.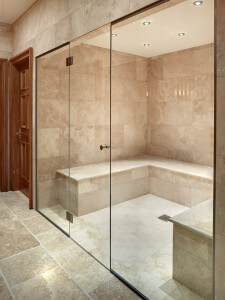 Whatever stage of life you are at, a new bathroom is definitely worth considering for you to enjoy now and to meet your changing needs over the next few years.  Make it a Stone and Chrome bathroom and it will be beautiful as well as practical: truly a bathroom for life!