Brexit is very much back in the news again, with everyone speculating just exactly how the next few months will go. An inevitable part of this speculation is what impact Brexit will have on property prices. Particularly if you are thinking of moving sometime soon, is it better to sell now in case prices crash or wait in case they rise?
Similarly is it worth investing in home improvements now or better to wait to see what happens?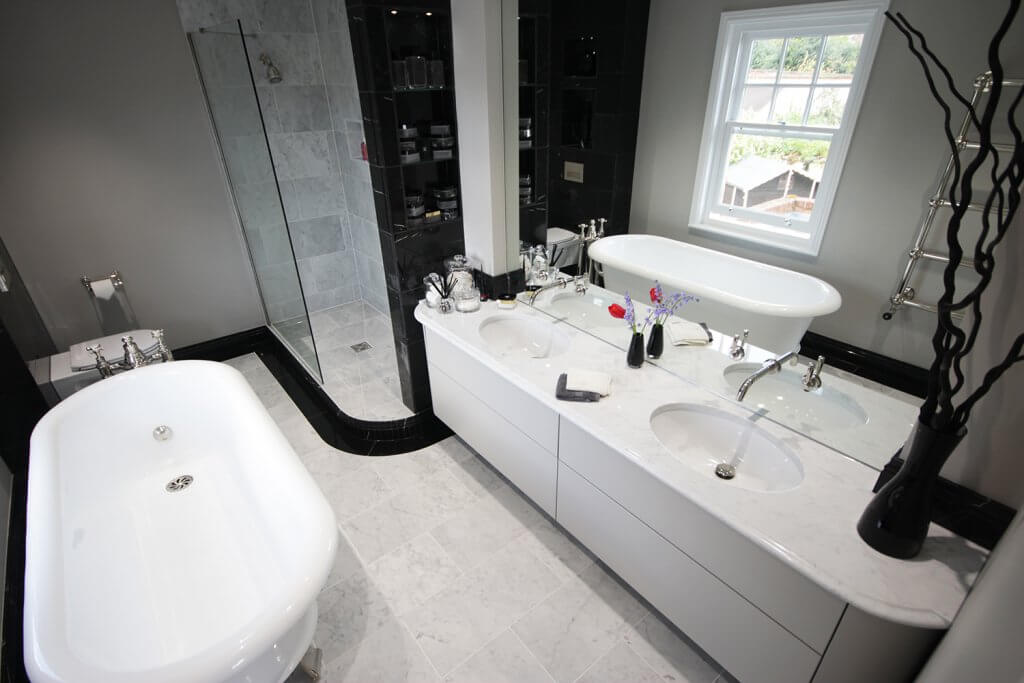 Add value to your home with an extra bathroom
Well it seems like investing in a new bathroom is a rock solid choice in any event. According to a study by Direct Line Home Insurance in 2017, creating an additional bathroom could increase the value of your property by around 5%.
This is endorsed by many estate agents, who advise that an extra bathroom can help to sell a house, and it may even be worth sacrificing a small bedroom to create additional bathroom space. Certainly it appears to be the case that a property with four or more bedrooms needs a minimum of two bathrooms in order to increase its saleability.
So with Brexit in mind, it is a good idea to create an additional bathroom if your home is currently lacking that facility. Whether a family bathroom or an en-suite, it seems like whatever happens next year, it is worth doing. As well as a good investment, it is something that will improve the quality of life for you all now.
Also bear in mind that existing bathrooms need to be kept in good condition; so if yours is beginning to look a little jaded then it might be time to refurbish. Keeping your home in tip top condition means that you can enjoy it for as long as you are there, but present it at its best if you do decide to sell in the not too distant future.
Bath or shower?
Once you have made the decision to have a new bathroom or a bathroom refurbishment, there are then lots of factors to take into consideration. Depending on the size of your home and the needs of the people in it – and any potential purchasers in the near future – you need to decide whether to have a shower or bath or both. Younger people tend to prefer showers, and if space is a premium then  good quality shower room may be a better investment than a crowded bathroom. But in larger properties, it is good to have a mixture of shower rooms and bathrooms.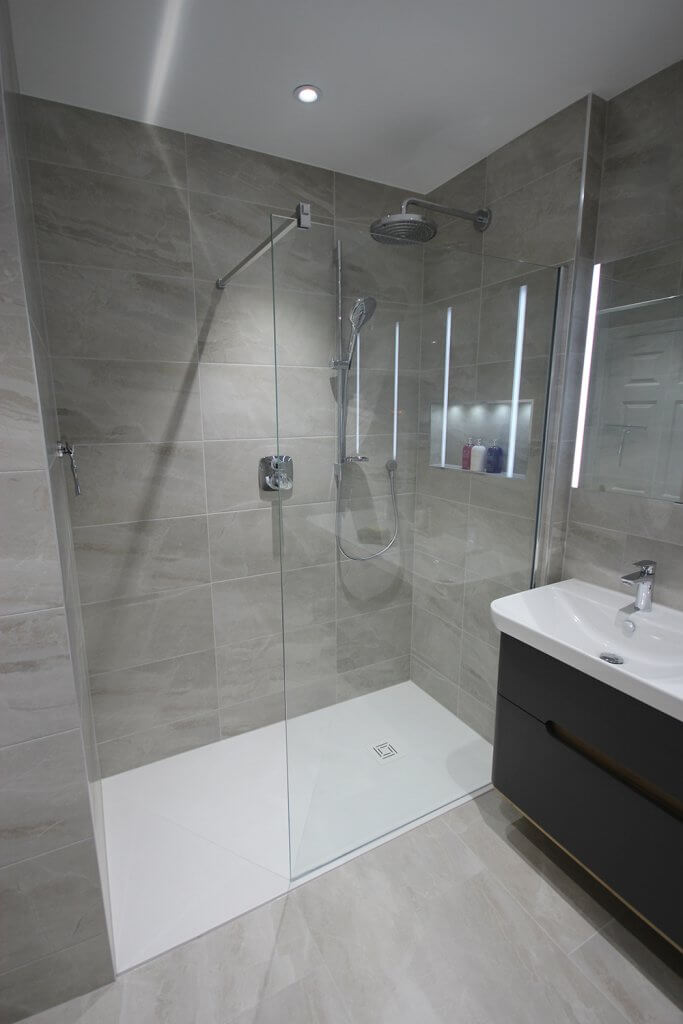 You then need to decide on the style of your bathroom. It needs to be not only functional, but distinctive and stylish. For more and more homeowners, the bathroom is becoming a sanctuary where they can enjoy some much-needed me-time during the course of a busy day. So a well-designed bathroom that provides the best environment for pampering is ideal.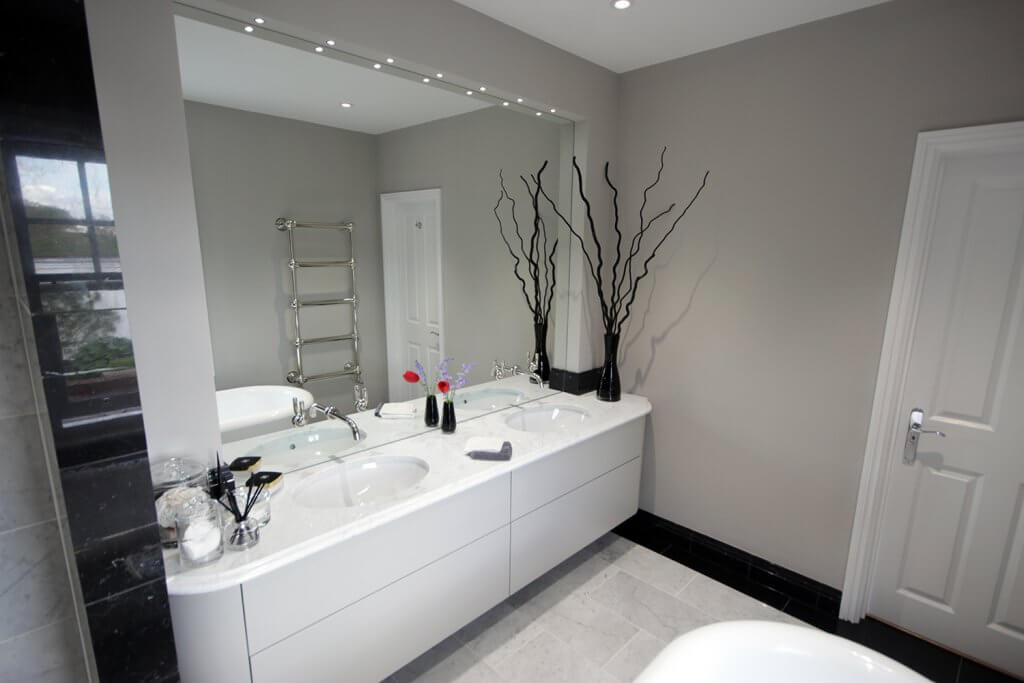 Call in the experts!
Here's where Stone and Chrome can help. As a well-established family business we have over 25 years experience in the design, supply and installation of high quality bathrooms, wetrooms, and en suites. What makes us stand out from the rest is a genuine passion for our work.
We supply goods from many different manufactures and also manufacture our own bespoke range of solid wood bathroom furniture – and can mix and match between the two to get the very best result for our clients, whatever the budget.
If you are considering a new bathroom or bathroom refurbishment your first port of call is our Camberley showroom. We have several ranges of full-sized wetroom, steamroom and bathroom displays. You will also be able to see examples of our wonderful natural stone tiling.
We look forward to meeting you and helping you to Brexit-proof your bathroom!