So this weekend is Father's Day! If you are a father we wish you a very happy day. If you are doing something for your father, we hope that everything goes well and that you have a wonderful time together as a family.
What is Father's Day all about?
There are various claims as to the origins of Father's Day. The day as we celebrate it today is thought to have originated in Washington in around 1910, where a group church parishioners asked to have a special day to recognise the importance of fathers. But in fact in Europe the Catholic feast day of St Joseph has been used as a celebration of fatherhood since the Middle Ages.
What does your Dad mean to you?
Dads sometimes seem to get a raw deal. They can be taken for granted, and even become an object of their children's scorn! Nothing they ever do is right, and partners and children alike can often seem to find them an embarrassment.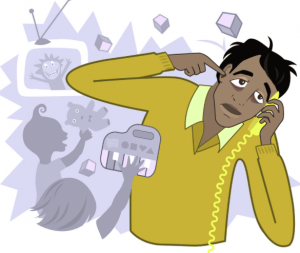 If you are a Dad you will probably also have experienced the tyranny of comparison. Your children will whinge and complain that everyone else's home .. car .. TV .. holidays .. clothes .. food… – in fact, LIFE! – is way better than theirs. Which somehow is your fault!
But today let's all stop and think about what our Dad does actually mean to us. Unless you've been very unlucky to have a genuinely bad father, there are probably many things to be grateful for, and today is the opportunity to show that gratitude in some appropriate way.
Reasons to be grateful
Every Dad is different (and some more different than others!) but perhaps you can identify with some of these things that your Dad has done for you:
Changed your nappy

Sat up with you in the night

Taught you to ride a bike

Gone on endless theme park rides with you

Helped you with your homework

Cheered you up during exams

Cooked BBQs to be proud of

Been your personal chauffeur

Taken you to a football match

Explained the offside rule

Cheered you from the sidelines of your chosen sports

Had a go at DIY and self-assembly tasks at home

Taught you to drive

Taken you and all your stuff to Uni

Helped you buy a car or your first home
There are probably many more that we have completely missed off the list, but today take a moment just to reflect on everything your Dad has done for you.
Give Dad a treat
So today why not make a fuss of your Dad? Hopefully you have already organised a gift and some kind of meet up, perhaps for lunch. But also make sure you give Dad what most Dads want: some peace and quiet! Let him relax and do his own thing for a while, without anyone demanding anything from him.
One way to do this is to lock him in the bathroom.  Just remember to let him out afterwards though!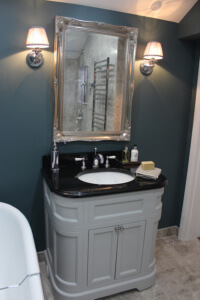 You may remember a previous article on Male and Female Bathrooms. In that article we explored some of the features men like to have in bathrooms, including:
A large, spacious shower

Multiple shower heads

Plenty of surface space

Shower benches

Good lighting.

Concealed storage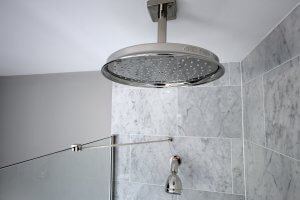 One other popular feature – especially during World Cup season – is a television in the bathroom. If your Dad does have one then let him watch the match in peace with a beer and a long soak in the bath.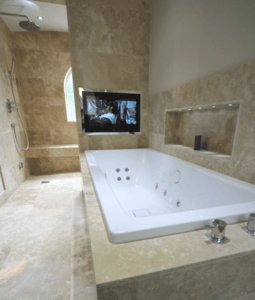 If your Dad's bathroom doesn't have many of the above features then perhaps you could start planning ahead for a suitable occasion to refurbish Dad's bathroom? Dads can sometimes be relegated to the bottom of the pile in terms of  home improvements so how about next Father's Day – or perhaps a special birthday – a bathroom makeover could be on the list?
Go on – make Dad's day!