Doesn't time fly! This applies to every area of our lives. If you have young children, the early years can be filled with stress and exhaustion as well as times of sheer joy. But, before you know it, they're off to school, growing up, becoming independent and – in seemingly no time at all – they are young adults who are waving you goodbye.
It's the same with our homes. You suddenly realise that the bathroom you always proudly describe as new is actually several years old. But how old is old? How frequently should you renovate your bathroom?
As with anything, different people have different opinions. Most home experts suggest that the lifespan of a typical bathroom is around ten years. But it depends on your individual tastes and circumstances. If everything is still working well, you may decide to leave things as they are for longer than this. But if your circumstances change then you may want to renovate sooner. 
Here are some considerations that may help you to decide if it's time to renovate your bathroom.
Does your bathroom meet the changing needs of your family?
Over a period of ten years your family needs can change dramatically. Perhaps your children grow up or more children are born into your family. Maybe you may have an elderly relative living with you or at least staying with you more often. Or someone in the family now needs a bit more help with their physical health or mobility. All of these are good reasons for changing the layout or accessibility of your bathroom.
Is your bathroom efficient and safe?
Especially if you live in an older property, your bathroom may need renovation to make sure that it is safe. When you consider the combination of water, electricity, glass and slippery surfaces there are a lot of things that could go badly wrong in your bathroom. Also if your bathroom is not well ventilated it is likely to be susceptible to mould and bad odours. Neither of which is ideal for a family bathroom.
Also be aware that older bathrooms are likely to be less energy efficient than you would want. Contemporary bathroom furniture and fittings all have energy efficient options that can help you to reduce both consumption and energy bills, and play your part in helping to preserve the environment.
Are you planning to sell or stay in your home?
This question is always worth asking. You may well need a new bathroom anyway, but the design of the bathroom – and the budget for it – may differ depending on whether you plan to stay in your home long term, or sell in the not-too-distant future. It can help you decide whether the bathroom is going to be your unique dream bathroom – even if that's something a bit quirky – or something that has more mainstream appeal to potential home buyers.
Do you enjoy being in your bathroom?
This is probably the most important thing to think about in terms of deciding if it's time for a new bathroom. Even the fact that you are reading this article indicates that in your heart of hearts you have fallen out of love with your bathroom. You want a new bathroom, and you want it now. In that sense, it doesn't matter whether your bathroom is more or less than ten years old. The time to renovate is now!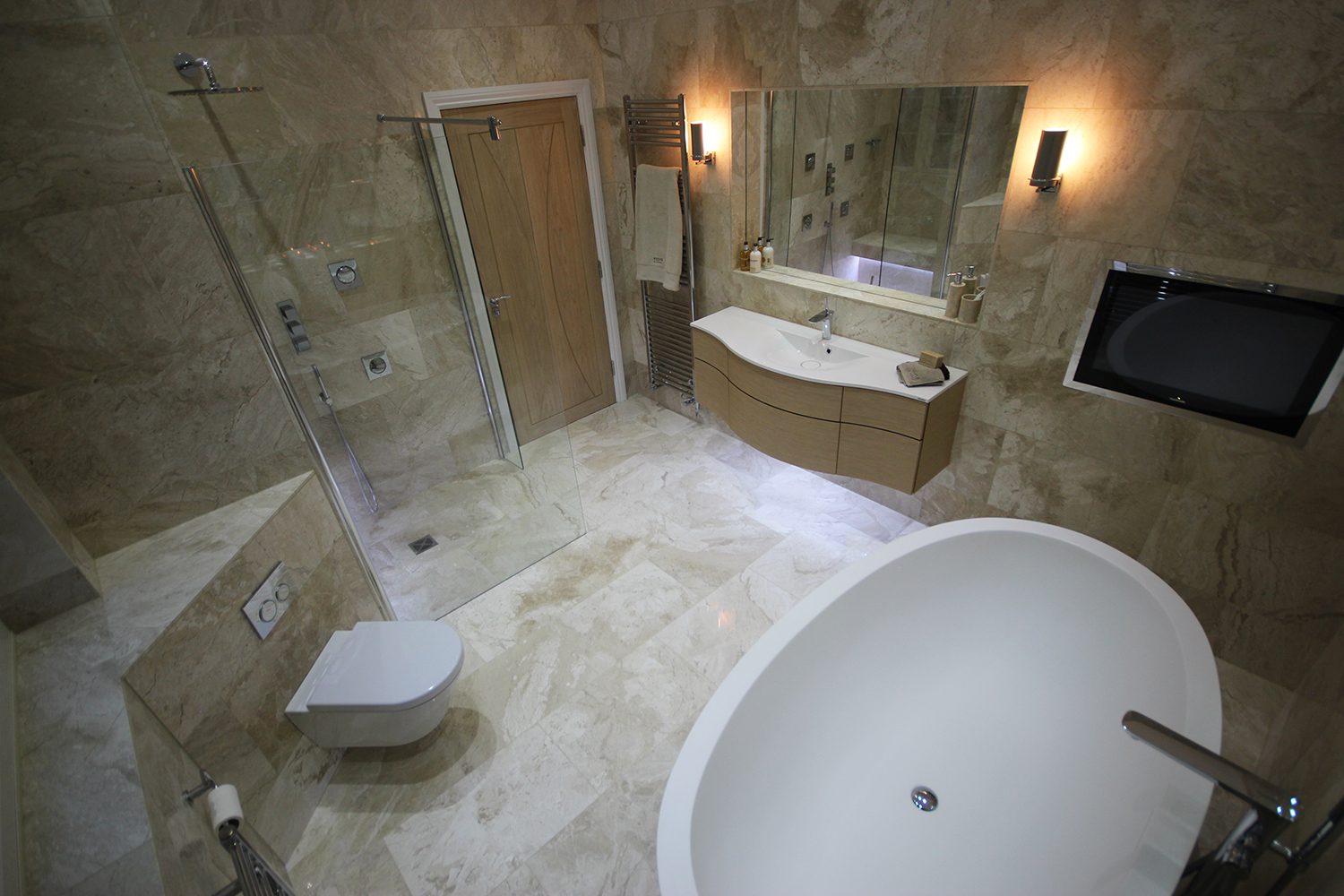 The good news is that you've come to the right place! At Stone and Chrome we are passionate about bathrooms and would love to help you create the bathroom of your dreams. So get the wheels in motion by taking a browse through our fabulous bathroom gallery. Then get in touch with us at Stone and Chrome so that we can start to make your dream bathroom a reality.