Whether you are installing a completely new bathroom, or refurbishing an existing one, designing a bathroom is both exciting and a challenge.
How do you know what to put where? What style would look best in your home? And how much is it all going to cost?
In this article we look at five considerations that will help you to choose the best bathroom design for your home.
Who will be using the bathroom?
The design of your new bathroom needs to revolve around the needs of the people using it. For example, if the bathroom is going to be used predominantly by a single adult it could look very different from a family bathroom being used by children. So one of the key factors in determining your design is who will be using it and what features and layout will be most helpful for them.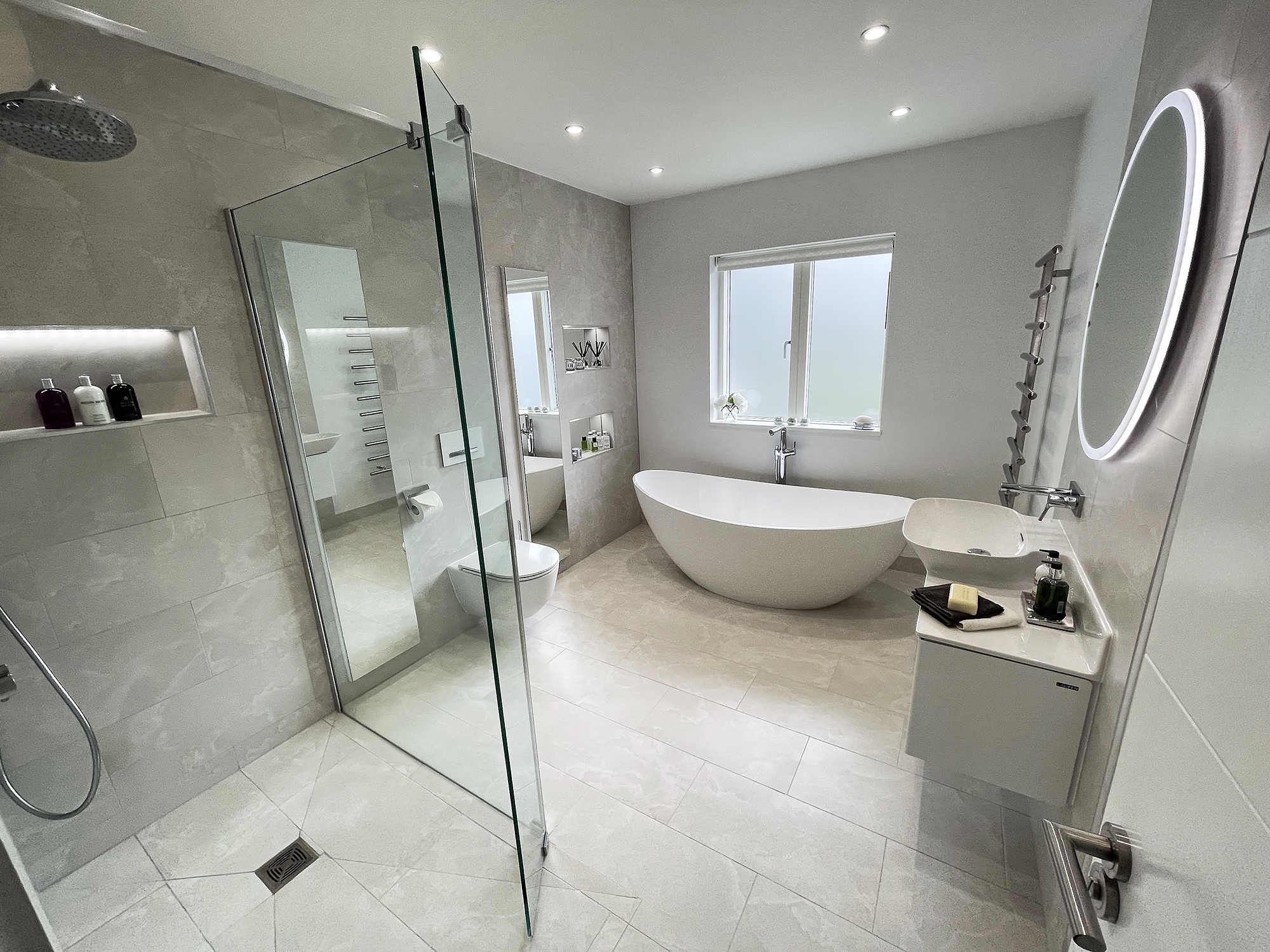 What kind of space do you have?
Another key factor of course, is space. One the one hand, the larger your space, the more flexibility you would expect to have in terms of design. But that does depend on the layout of the space. For example, are there any sloping ceilings or awkward corners? These kinds of issues can be worked around, but need to be taken into consideration when planning what could go where.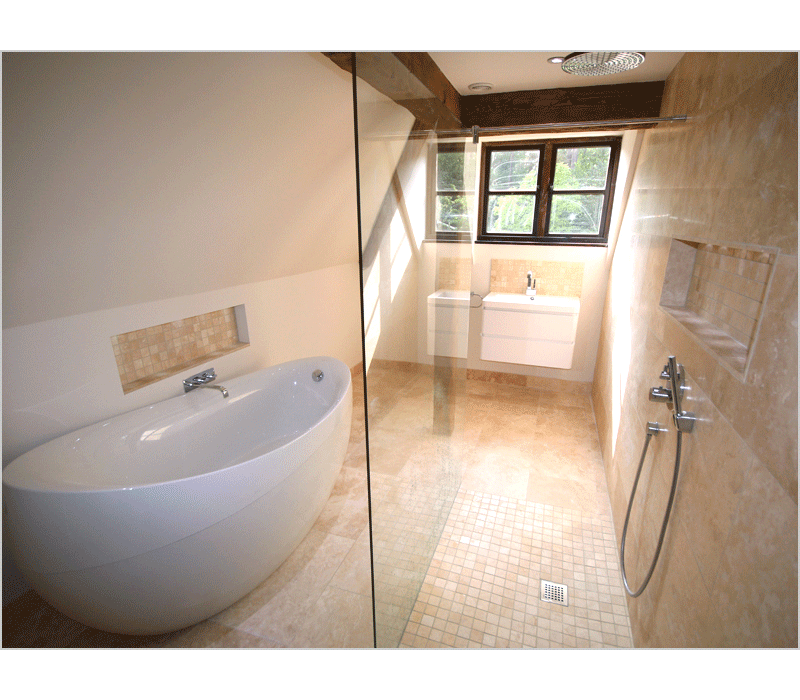 Bath, shower or both?
Leading on from the above, you need to decide whether you want to have a bath or a shower in your bathroom, or both. There is a current trend for preferring showers over baths, with around 11% of people claiming to have removed baths from their homes over the last few years. Which could make sense if the bath is not being used, and the space could be used for something else, perhaps even another small shower room. But on the other hand, a home without a bath could be difficult to sell when the time comes, so it may be sensible not only to keep it but make it a feature of your new bathroom.

How long do you plan to stay in your home?
We've just mentioned selling your home, and this is another key consideration. If you want to install a quirky bathroom that you and your family will love, that's great. And if you plan to stay in your home for years to come, no problem. But if you think you may be on the move within the next couple of years, it may be a better idea to create a new bathroom that not only you love but others will too. It doesn't have to be boring, not at all. You just need to make sure that the bathroom will have universal appeal if you do decide to sell.
What is your style preference?
Last but not least, what styles do you like? For your new bathroom you could choose something very contemporary or decide to go with something more traditional. And what about the colours? We tend to think of whites and neutrals for bathrooms, but there are so many other colours to choose from, for your paintwork and tiling as well as the bathroom furniture and fittings. The choice is yours: enjoy making it!
The above tips will help you to decide what you want your dream bathroom to look like. But to turn your dreams into reality, you need the professional touch. This is where Stone and Chrome can help.
Let Stone and Chrome create your dream bathroom
At Stone and Chrome we are passionate about beautiful bathrooms. We would love to create your new bathroom for you. During our design process we use leading edge computer aided design software to create a 3D image of what your new bathroom will look like on completion. You will have the confidence of knowing that everything will fit in as it should. You can also change anything you want to before work actually starts. 
This all means that you will be delighted with the finished product! Take a look at our fabulous bathroom gallery to get an idea of what we can do.
So to get started on designing your beautiful bathroom, why not come and visit Stone and Chrome's Camberley showroom to see how we can help? Email us at enquiries@stoneandchrome.com or call us on 01276 2061000. We look forward to meeting you soon.