We are living in uncertain times, both economically and politically. With Brexit still waiting to happen, and more governmental changes imminent, there is an impact on various aspects of our lives.

One of these is the decision whether or not to move home. Many homeowners who may have been planning to move this year are now uncertain as to what to do.

This caution is well-founded. The housing market is "subdued" according to The Royal Institution of Chartered Surveyors (RICS) and house prices may well keep falling for another six months. Additionally, houses are taking longer to sell.

All of which means that it's a buyer's market; but not good news for sellers.

Should you extend?
So many homeowners are deciding to stay put for now. Which then leads on to our title question: is it worth extending your home?

Extending your home can give you more living space and perhaps even change your mind about the need to move at all. But if you do move at a later stage, then extending your home can add value. So it could turn out to be a better investment than trying to move at this difficult time.

Some of the best home improvements for adding value are:

Garage and loft conversions
Kitchen extensions
Making the living area open plan
Adding or updating a bathroom
The above improvements could add anywhere between 3% and 15% to the value of your home!

Let's take a look at some of these in more detail:

Garage and loft conversions

Not only do garage and loft conversions add more living space to your home, but they can also increase the potential of your home to earn you extra money. The phenomenal rise of AirBnB has enabled many homeowners to convert spare space into a welcome additional income stream. Particularly if you have any kind of outbuilding that could be converted into separate guest accommodation this could be well worth the investment.

The images below show an en suite bathroom that we fitted into an attic bedroom. Who wouldn't want to stay here?!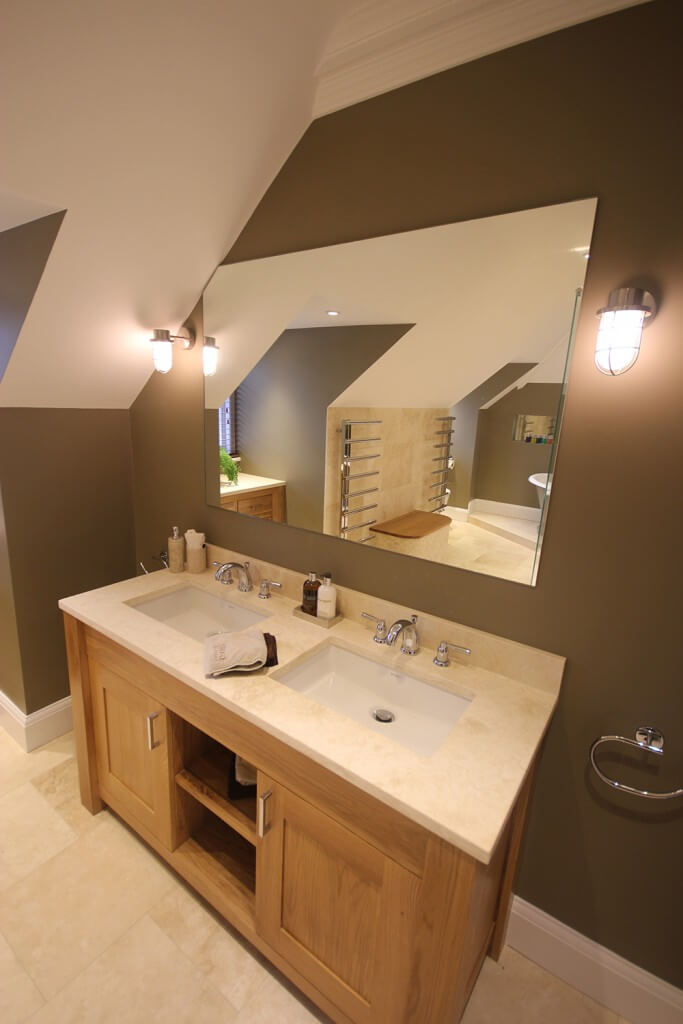 Kitchen extensions

As you may already know, Stone and Chrome as now branching out into kitchen design as well as bathrooms. We are building on our years of experience of luxury bathrooms and pouring this passion and expertise into kitchens as well.

A Stone and Chrome kitchen will definitely add value to your home! We will be focusing on luxury inframe shaker kitchens in a range of styles from classic contemporary to a flat slab front. We will install high end appliances – including Siemens, Neff, Sub-Zero & Wolf, Miele and Smeg – and finish off with work surfaces in either natural stone or high quality manmade alternatives such as Cosentino's Silestone, Dekton and Sensa ranges.

With the trend for open plan living you may want to make your kitchen into a living space as well as a functional kitchen. As you can see from the images below, Stone and Chrome can help you do this beautifully!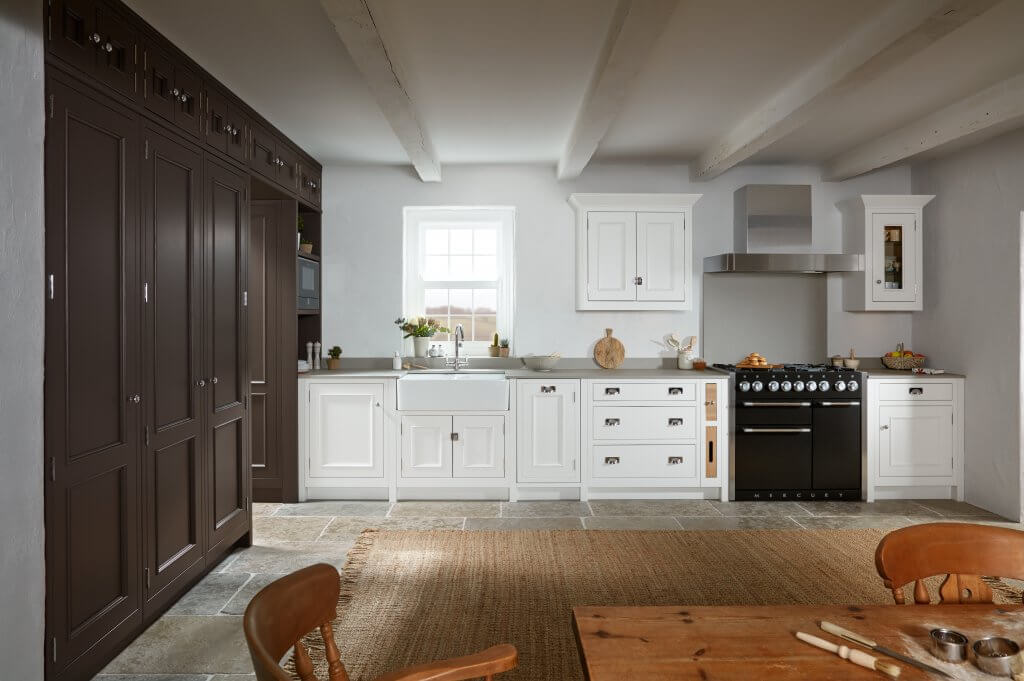 With a kitchen like this, you won't want to move!
Adding or updating a bathroom

If you plan to add a new bathroom or refurbish an existing one then look no further than Stone and Chrome! Whatever your budget, we can work with you to design, supply and install the bathroom that is just right for you. Below is just one example of the many beautiful bathrooms that we have recently created: a bathroom like this could totally transform your home.
To get started on your home improvement journey, why not pay us a visit at our Camberley showroom? We would love to meet you and to show you some examples of our bathroom and kitchen designs. That may just help you decide that yes it is worth extending your home in 2019!