2019 is drawing to a close, and what a year it's been! In the UK it has been a year of political upheaval, on-and-off Brexit, and increased focus on climate change. There have been many sporting triumphs – including England winning the Cricket World Cup for the first time and playing South Africa in the Rugby World Cup final.

For each of us reading this, there will have been equally significant events in our own lives and those of our families and friends. Some happy, some sad. New Year is a time when we can quietly reflect on everything that has happened this year, and determine to make the best we can of 2020, whatever our circumstances.
Is it worth improving your home in 2020?

New Year is also a good time to think about what we want to do with our homes over the next year. We are living in uncertain economic times and that is likely to continue throughout 2020, as the shape and impact of Brexit begin to materialise. So, if you have been thinking about moving, will it be a good time to sell or is it better to stay put?

Time will tell, but one thing you can start to do is to plan some home improvements. If you do end up putting your home on the market later this year then any kind of improvements are likely to make it more saleable – and will also make things more comfortable for you in the meantime.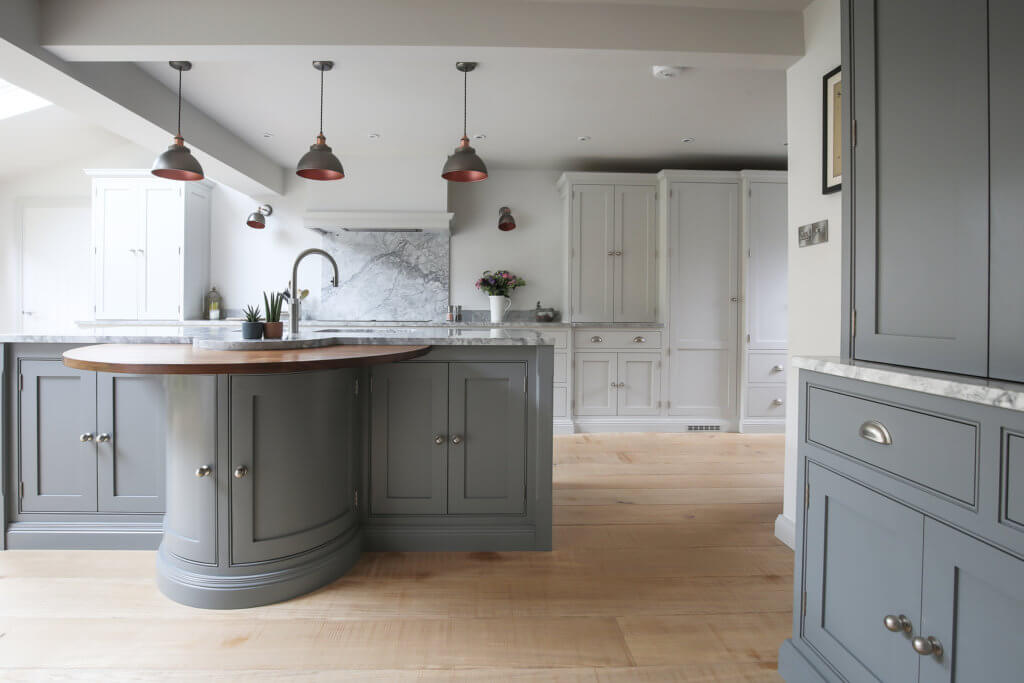 But what about major improvements, such as a new bathroom or kitchen? Is it worth considering these in the current climate?

The answer has to be yes. Historically – according to data from building societies including Nationwide and The Halifax – a kitchen improvement can increase the value of your home by between 4-10%. And adding a second bathroom can increase its value by between 5-9%.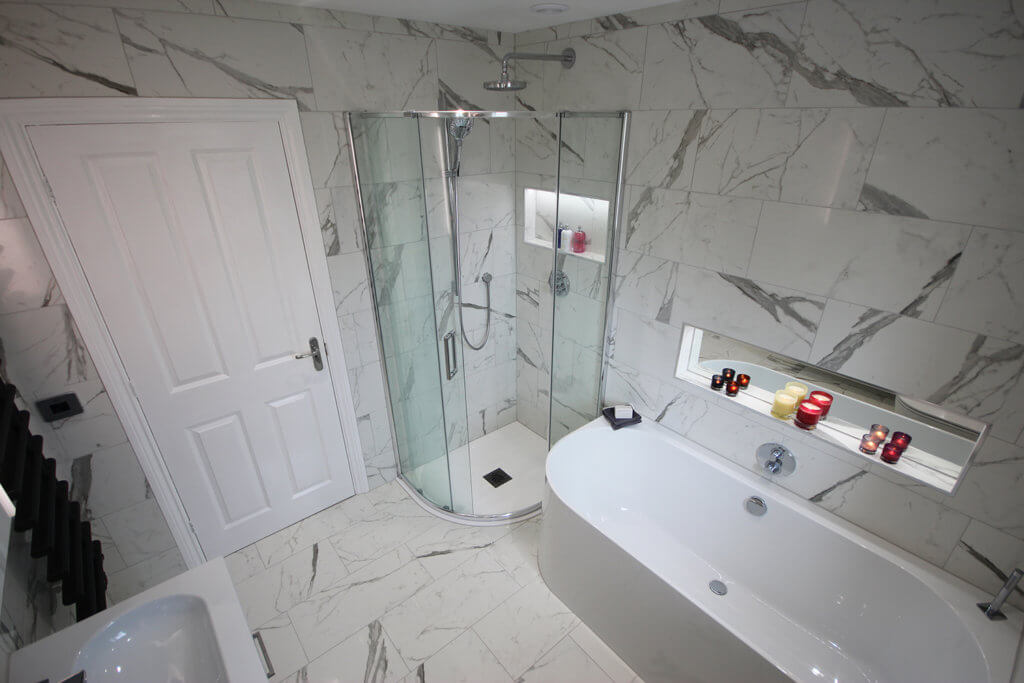 A new kitchen for 2020?

In our last article Your Kitchen Christmas Wish List we looked at the kinds of improvements and rejigging that you might want to make to your kitchen in order to give you more space for entertaining as well as everyday family living. Why not take a read through and then arrange a visit to our Stone and Chrome Camberley showroom to start planning a brand new family kitchen for 2020. 
Your changing bathroom needs

Having the family all together at Christmas may have helped you to realise that your current bathroom set up is no longer adequate to meet the needs of your growing family.

If you have children that have somehow suddenly become teenagers then perhaps it is time to think about giving them their own bathroom. They are growing up and their practical and privacy needs are changing.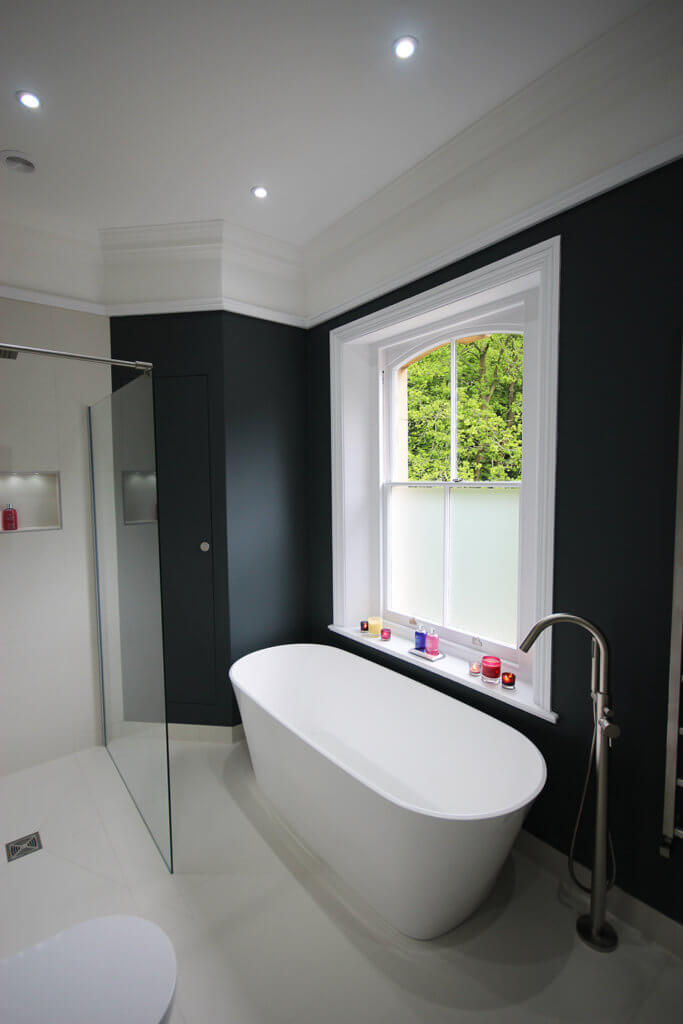 Or if you have an older parent, you may realise that them coming to live with you is a distinct possibility in the not-too-distant future: so you need to start preparing your home for multi-generational living.
Also think about your own needs. Do you have a place to call your own in your home? A sanctuary to which you can escape when you need to relax and recharge? Imagine the joy of being able to create a new bathroom just for you, with exactly the decor, features and furniture that you know you would love.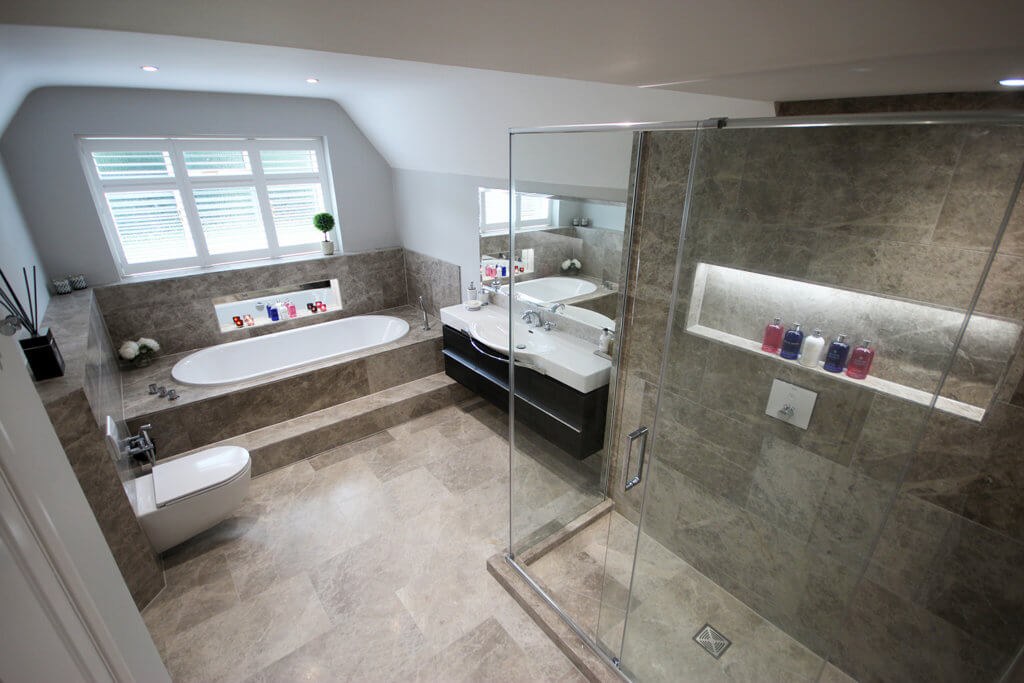 Whichever of the above is true for you, why not browse through Stone and Chrome's gallery of bathroom pictures to give you some ideas and inspiration for how to get started with your exciting bathroom plans for 2020.
All of us at Stone and Chrome wish you a happy, successful and peaceful New Year 2020.