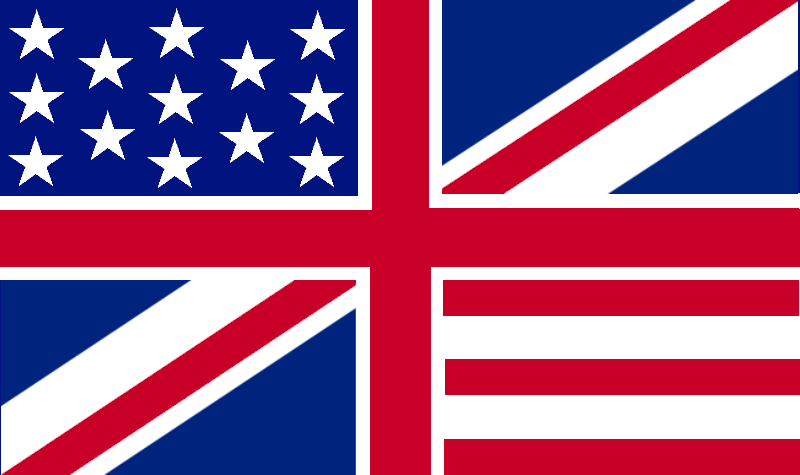 So Harry and Meghan are about to embark on a new phase of life where they divide their time between the UK and the continent of North America. It will be an interesting time in so many ways.

The well-known saying "England and America are two countries divided by a common language" – attributed to George Bernard Shaw – is just one of the many differences they will face in their new bicontinental life. Another major difference is homes.

As anyone who has lived on both continents will know, there are huge differences between typical American and British homes. Not that Harry and Meghan's homes will be typical: Frogmore Cottage in Windsor was created from the amalgamation of five separate homes, and their Canadian property is still to be finalised.

But let's look at some of the typical differences that you will often find between UK and US homes.
Differences between UK and US homes

Size: American homes tend to be larger and detached, whereas UK homes are often smaller and many are terraced or semi-detached. American homes often also have additional living/storage areas such as basements or attics.
Air-conditioning/heating: Most American homes have air conditioning; most UK ones do not. Conversely, UK homes often use radiators that are little-used in the US.
Plugs: American plugs are small, 110V with two flat pins; UK plugs are large, 230V, with three rectangular pins. But in the bathroom, UK regulations do not allow plugs within 3m of shower or bath whereas American building codes require plugs to be within 3 feet of the sink or basin.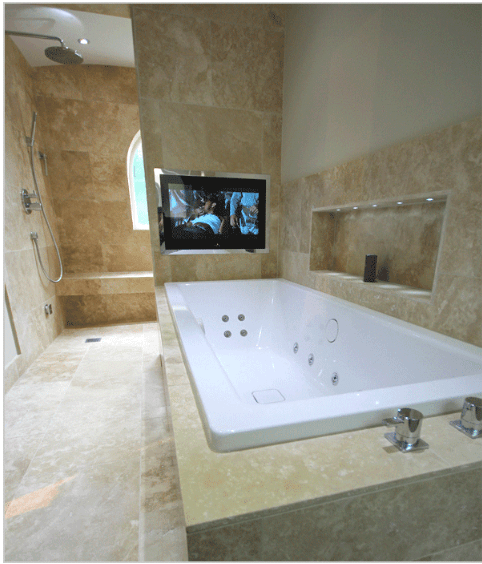 Bathroom switches: UK bathrooms usually have light switches either outside the bathroom or on a string, whereas American bathroom light switches are usually on the wall inside the bathroom.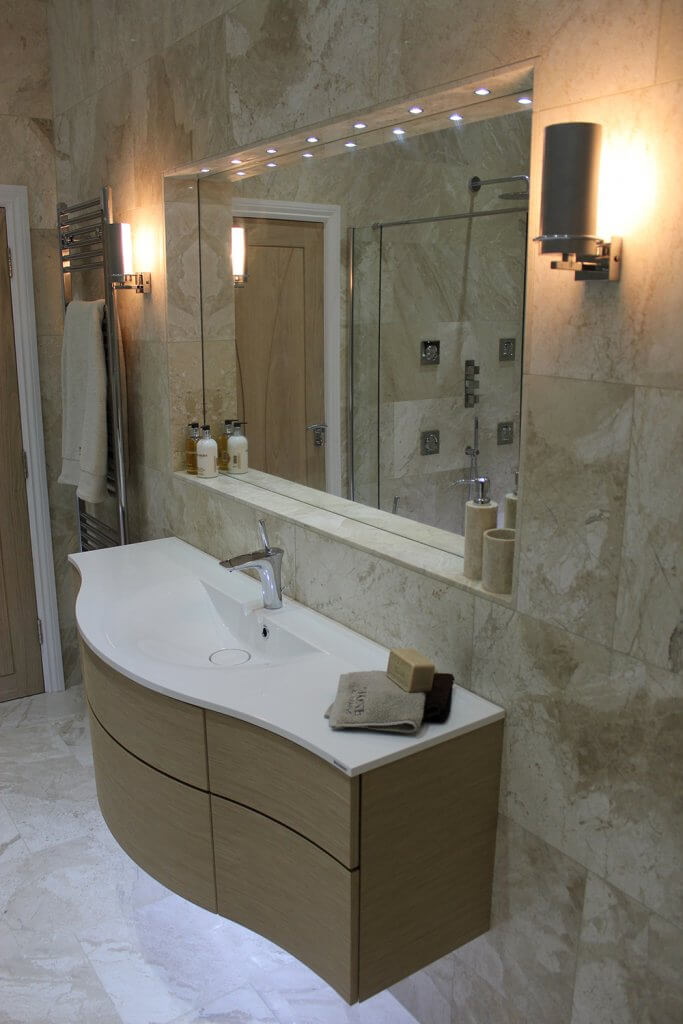 Taps: UK call them taps and often have separate hot and cold taps; in America they are faucets and usually flow through one mixing tap.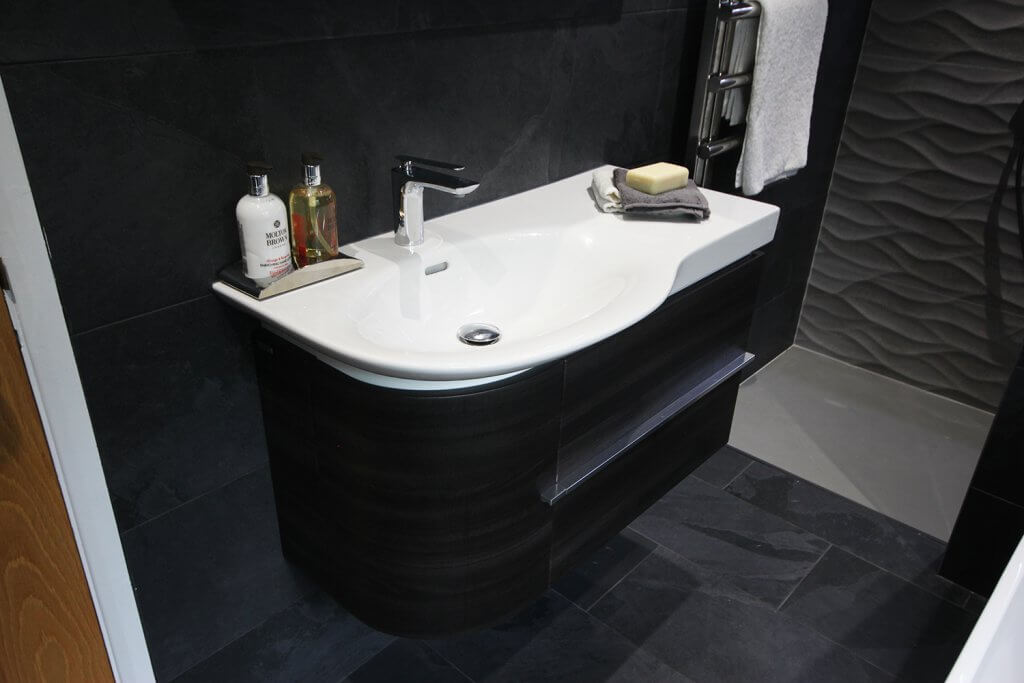 Laundry: Most American homes have a separate laundry room; whilst some UK homes have utility rooms for this purpose, many also have washing machines (sometimes combined washer/dryers) in the kitchen. You are more likely to find washing hanging to dry around in UK homes than American homes.
Kettles: In most UK kitchens there will be an electric kettle that you plug in to a socket; most American homes either have standalone kettles that you put on the hob – "stove top kettles" – or hot taps. Another difference to be aware of is that American plug sockets are always on whereas UK plug sockets usually need to be switched on at the wall.
Your kitchen – your bathroom – your design

None of the above differences is life-changing in itself but can come as a bit of a surprise if you move to live on a different continent. But you may find that you prefer the way things are on this new continent. If, for example, you have lived in America and are now relocating back to the UK, you may want to incorporate some of the above US features in your UK home.

At Stone and Chrome we are constantly researching and using the best design features into our bespoke kitchens and bathrooms. So if there are specific things that you would like in your kitchen or bathroom we will do our best to incorporate them into the design – subject of course to UK building regulations.

The images featured throughout this article show some of the design features we have already used in our kitchens and bathrooms. Some of them reflect the above trends, so if you would like more of an American feel in your kitchen or bathroom, Stone and Chrome can help make it happen.

So why not pay us a visit at our Stone and Chrome Camberley showroom? You will be able to see stunning samples of our work, and we can also discuss your kitchen or bathroom design ideas with you to see how we can help make your ideal home a reality.