The great wedding day of May 19th is fast approaching, and much is being made of the media about the marrying together of two people from very British and American backgrounds. As with any marriage, there will be many new discoveries and expectations along the way, along with the need for compromise where needed.
Harry and Meghan will begin their married life in cosy Nottingham Cottage, located in the grounds of Kensington Palace. Rumours abound as to whether they will stay there or move to somewhere a little more grand. But, however long they do stay there, we wonder what changes they might make to its decor, and whose style will predominate?
As you would expect, we would be particularly intrigued to have a peek inside the bathrooms. A blend of British and American influences could prove very interesting! In our efforts to imagine what Harry and Meghan might want to do to their bathrooms we've had a quick scout around to find out what the popular bathroom trends are in both countries at the moment:
Natural calm
Inspired both by Scandinavian simplicity and Eastern Zen calm, a neutral bathroom with clean lines and natural materials makes a welcome oasis from today's frantic lifestyle. At Stone and Chrome we love to work with natural materials including natural stone for tiling and custom built wooden bathroom furniture. The combination manages to create a warm ambience without looking cluttered.
A splash of colour
Whether you go for bright colours and geometric patterns, coastal blues and greens, or cool pastel shades, make a statement with colour.  You can do this either in the paintwork or tiling in your bathroom,  soft furnishings and accessories or by the clever use of coloured lighting, as pictured below.
Open plan living
For a his 'n' hers bathroom – and if space allows – you may want to make your bathroom into a usable living space. You could create an open plan bathroom area by installing a wet room or walk-in shower, and then may still have room for one or two quirky items of furniture such as a seating area or storage unit. Choose the right kind of designer lighting and you have a lovely little room in which to relax!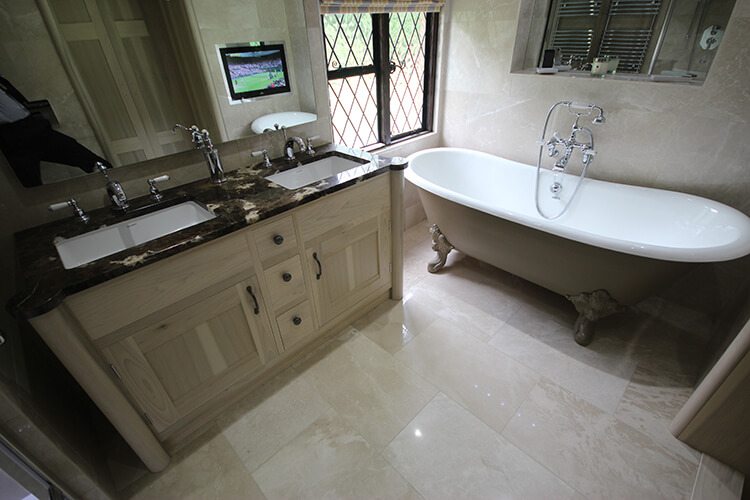 Heritage bathroom
At the other end of the spectrum you may want to go more traditional. You could combine a glamorous free-standing bath and traditional bathroom furniture with more contemporary features such as a steam shower. This kind of bathroom would truly be the best of both worlds.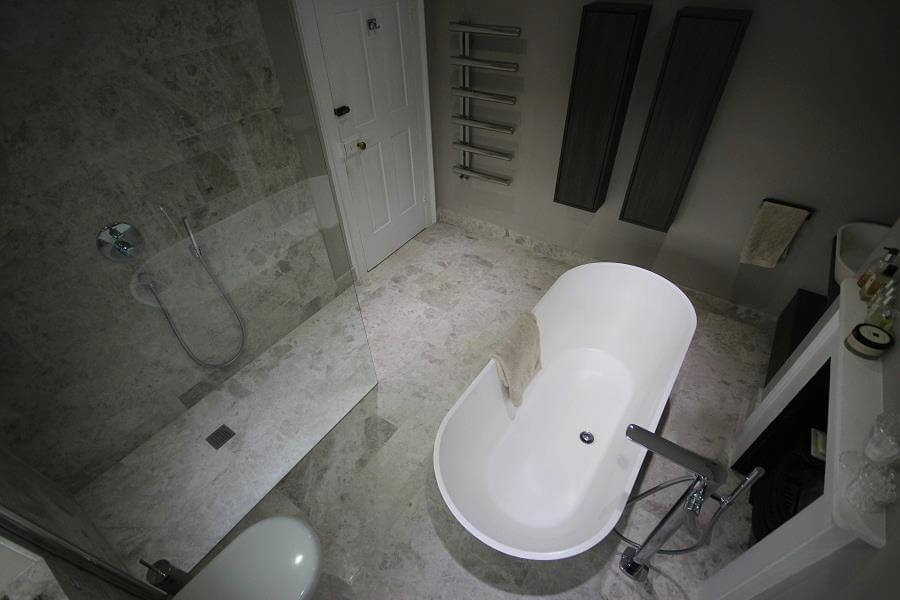 Accessibility
For many of us in multi-generational families, making a bathroom accessible to all is increasingly important. Whether you have young children or elderly relatives now, or are planning for the future, there are features that you may want to incorporate into your bathroom to make it easy to use by everybody. Features such as lower level furniture and non-slip flooring. For more information read our article on Accessible Bathrooms.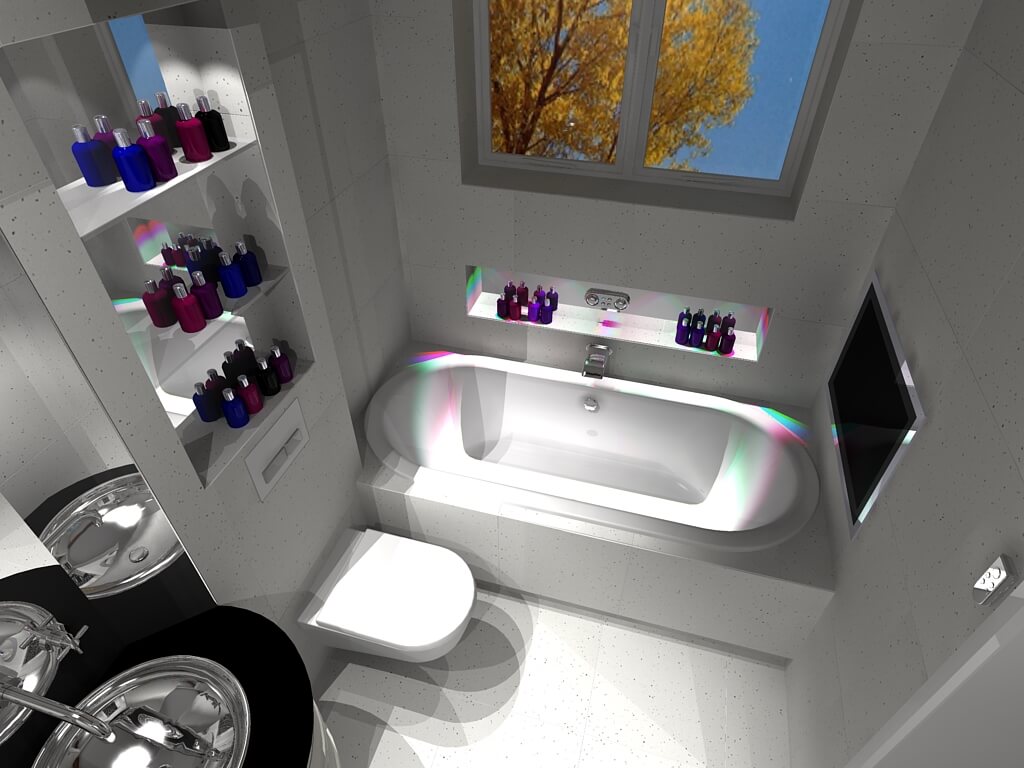 So if you are considering a new bathroom or bathroom refurbishment in the near future, we hope that this has given you some ideas and inspiration for trends to try. The next step in your journey is to arrange to come and see us at our Camberley showroom. We would be delighted to show you some of our stunning bathroom and wetroom displays, and help you decide what would work best in your home.
So this weekend let's raise a glass to Harry and Meghan, and to their new start in life. We hope you have a wonderful day, and look forward to meeting you soon to help you with your own new start!