Last week there was a near riot in the UK. People were up in arms. They had not expected this level of chaos and disruption. They felt let down by those in charge of the situation and – despite reassuring words from those very same people – deeply concerned about how it would all turn out. Life as they knew it seemed to have grounded to a halt; and they felt completely confused, disorientated and powerless to change the situation.
No, we are not talking about Brexit! Though this situation received just as much publicity that day. We're referring to the O2 outage, which left over 25 million customers unable to use their mobile data for almost 24 hours and also disrupted many businesses.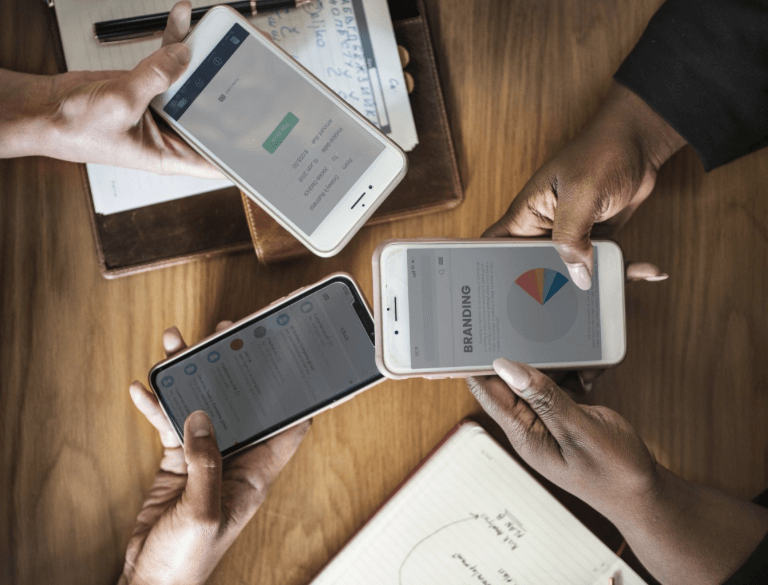 Could you survive without a device?
For those customers and businesses who do rely on mobile data for critical reasons this was not only inconvenient but a potentially huge threat to business solvency or health monitoring or even life or death situations.
But for many everyday customers – who are not dependent on mobile data for such reasons – it was something of a wake-up call for how much they use their smart devices during the course of a typical day. Without a fully functioning device they needed to find other sources of information, commercial and financial transactions, entertainment, and communication. People in the street could be seen walking around looking up instead of with their heads buried in a device; people in bars and cafes were actually forced to talk to each other rather than interact with their devices.
Time away from technology
So in some ways perhaps enforced time without technology is not such a bad thing. Recent research showed that the average person in the UK spends more than a day a week online. When you think of all the other things that you could do with that time, perhaps it's time to shift the balance?
One opportunity to get away from it all is to make your bathroom a haven; a place of sanctuary where technology is not allowed. A place where you can completely unwind and relax, and get away from all the everyday pressures of life. Even if you enjoy using technology for entertainment and to keep in touch with friends and family on social media, it is still refreshing to have some quality time away from it all. Some time just for you.
So if this is your idea of bliss, make it happen by keeping your bathroom a technology-free zone, where more traditional pleasures such as bubbles, candles and soft towels are all the company you need.
Technology for bathrooms
However, some of us spend all day working with technology and have limited time for using it for personal pleasure such as movies and music. You may long for some down time to shut yourself away where no-one can disturb you while you enjoy your favourite entertainment. The good news is that there is now lots of technology out there that can enable you to do just that in the privacy of your bathroom!
So, whether you see your bathroom as an escape from it all or as a personal entertainment centre, both options are possible. Why not come and see us at our bathroom showroom to get some ideas as to what could work best for you in your bathroom, and make 2019 the year when you get the bathroom that meets your needs!