Spring – it seems – has finally sprung. It seems to have been a very long winter! But the arrival of the warmer lighter days makes us realise all the things that need doing round our homes. Things that during the winter months either go unnoticed, or are not practical to do, or we simply don't have the energy.
But now it's time to abandon all the excuses and start spring cleaning in earnest. But where to start? We have put together Ten Steps you can take to spring clean your home. To make it even easier, there are some you can do right away, some that will take a little longer, and some which involve are planning further ahead.
Read on to find out more!
What you can do in a weekend
Start with the following five things to get a "quick fix" on your spring cleaning. Many hands make light work so why not try to make this a fun activity for all the family – with treats and prizes involved:
Clear and dust all surfaces. Put everything away where it is meant to be – or throw it away. Ensure every surface is clear of "stuff" then give that surface a really good clean. Also give internal doors a good dust (including on top) and wipe away any scuff marks.
Major vacuum! Sweep or vacuum everything: not just floors but skirting boards, furniture (including behind and underneath furniture), blinds, ceilings and walls (for those spiders webs and trails that mysteriously appear overnight!). Start at the top and work down to avoid creating dust from areas that you have just cleared. Your home will begin to look better already!
Gloss your glass. Wash all windows with either a purpose made window cleaning solution or a mixture of water and vinegar. Do the same for all mirrors and picture frames. Gleaming glass really brightens up your home.
Bathroom blitz. Clean all bathrooms from top to bottom. Remove all accessories and clean all surfaces and bathroom fittings thoroughly. Wash all walls and the floor – and don't forget the radiator/towel rail too. Your bathroom will soon be back in showroom condition again.
Kitchen coup. Thoroughly clean every appliance, including descaling where necessary. Give every surface a thorough clean, then the sink, then the floor. There will be more to do over the next month – see below – but this will be a good start.
What you can do in a month
The next three steps will take a little longer but the sooner you start, the sooner you will get there!
Garden glory. Most of us neglect our gardens over winter, but with concerted effort over the next month you can sort it out. The key things to do at this stage are to give the grass a really good cut once it is dry enough. Then do as much clearing as you can of weeds, old growth, debris etc and take it all to the tip. Next check all your fences and any outbuildings for repairs, and also give your garden furniture a thorough clean. Hopefully you will be needing it sometime soon!
Declutter. You have already got your home reasonably tidy but now is a good time to give it a really good declutter. So take the time to go through wardrobes, drawers, cupboards (including in the kitchen) – even the garage and attic if you can face it. Get rid of anything you do not need and you will be left with much more space and a feeling of freedom!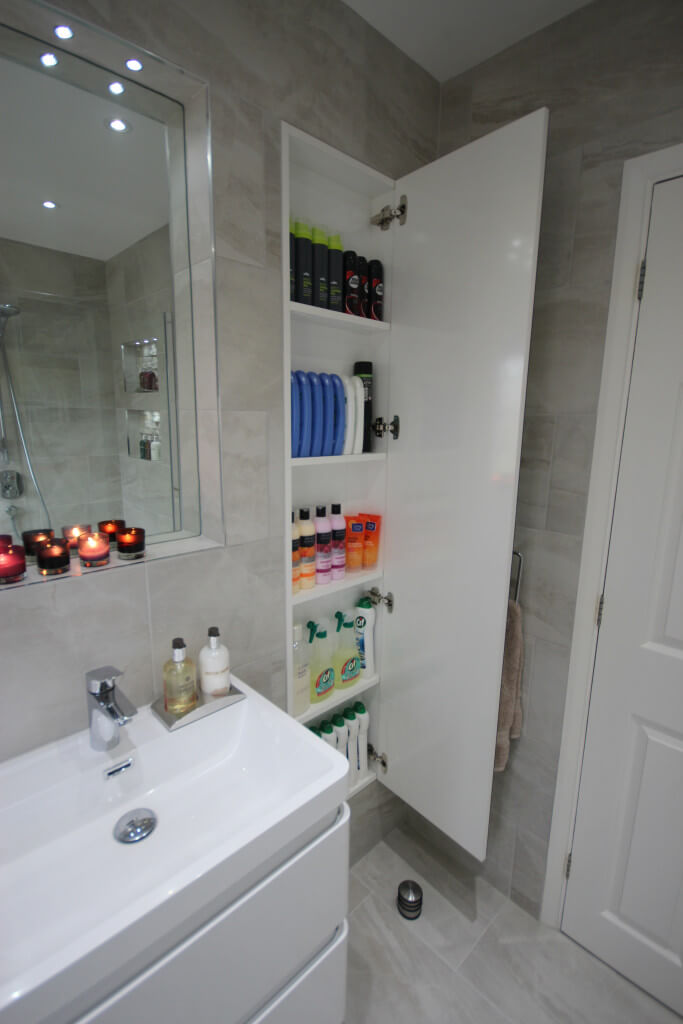 Get the little jobs done. You won't be able to do major redecoration or repairs in a month but there will certainly be some small cosmetic changes that you can make. Whether it's a quick repaint of a rather faded room, replacing some drawer handles, fixing something that has not worked for ages, or finally getting round to putting those pictures on the wall, get it done and you will feel much better.
What you can do in a season
Our last two steps will take a little longer but if you start planning them now then they will become a reality.
A major change you can make yourself. Whatever project you have been meaning to do for the past few summers, make this year the one where you actually do it. Whether it is redecorating a room, painting the garden fence, or laying a new patio – now is the time.
A major change that you need help with. It won't happen until you do something about it. So start putting wheels in motion now. For example if you have been thinking of a new bathroom then come and see us at Stone and Chrome.  
A visit to our Camberley showroom is free and without obligation, but will give you a wealth of ideas for the new bathroom that you could have in your home later this year. We look forward to meeting you.